Logger Spotlight: Adam Kniffin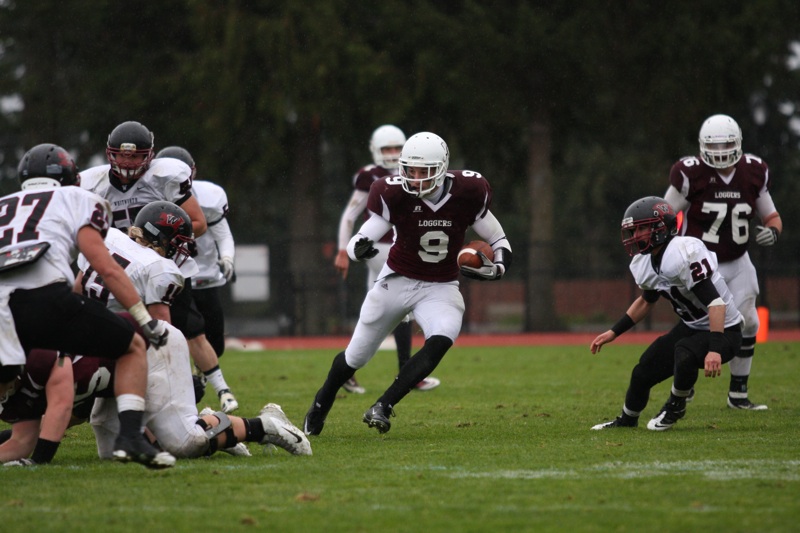 Though the 2011 season was a disappointing one for the Logger football team, there were still several outstanding performances that provided the team with a few bright spots. In particular, junior wide receiver Adam Kniffin (Salem, Ore.) gave Logger fans something to cheer about during a largely joyless season. Even before the start of the 2011 season, Kniffin was already a star for the Loggers, thanks to a 2010 campaign that saw him earn a spot on the on the All-NWC team by catching team-record 92 passes for 911 yards. In addition, Kniffin established himself as an electrifying kick and punt returner.
Kniffin exceeded these lofty expectations in 2011. On a team that lacked consistent quarterback play, Kniffin was a sure-handed target for whoever was behind center, catching at least eight passes in eight of the nine games that he started. Overall, Kniffin finished with 95 receptions, surpassing his own school record for catches in a season. He also broke the school record for receiving yardage with 995 yards from scrimmage. For these accomplishments, Kniffin was awarded a spot on  the All-NWC first team for the second straight season.
Despite these outstanding accomplishments, it is possible that the best is yet to come for Kniffin, who will be entering his senior season next year. After a tumultuous season for Logger quarterbacks in 2011, there should be more stability at the position in 2012, as freshman Braden Foley (Bothell, Wash.) continues to mature in the role. Less chaos at the quarterback position should translate to more opportunities for Kniffin, who will be aiming for his third consecutive trip to the All-NWC team.
Tags :
Football
Puget Sound