Young Logger football team scores big to start off the season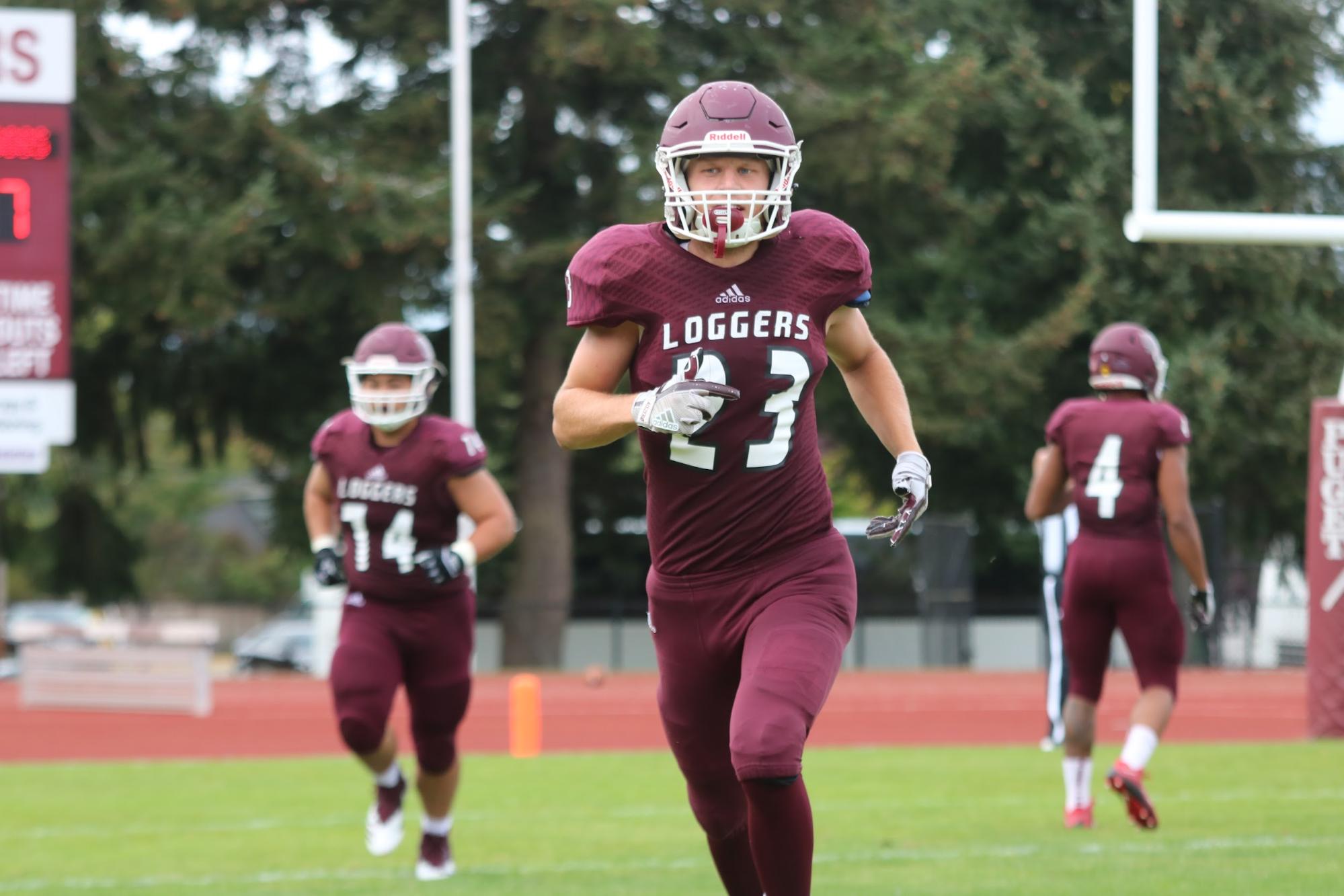 — Photo courtesy of Logger athletics
On Sept. 15, the University of Puget Sound football team traveled down to California to play the La Verne Leopards and came out with a 56-28 win.
According to Logger Athletics, sophomore quarterback Murdock Rutledge completed 35 of 48 pass attempts for 359 yards and got the Northwest Conference Student-Athlete of the Week for offense.
"Receiving Student-Athlete of the Week was a huge honor for me. It shows that not only my hard work but the entire team's hard work is paying off," Rutledge said. "Our team has had the three first NWC offensive players of the week, and it shows how versatile and effective our offense is."
The Loggers have had a strong opening; they won two of their first three games.
"Our success early this year is a direct reflection of the returners pushing themselves this past off-season. We are stronger than we have ever been, and that is from their hard work," head coach Jeff Thomas said. "We also brought in a great recruiting class, and history has shown us that a primary factor in choosing to play here is the combination of academic excellence in the classroom with having a sense of belonging on the team."
"We had a productive and intense off-season of lifting and learning the offense better in spring ball that we have been chomping at the bit to get into the regular season all year. We also had a very strong and energized camp to start the year off and really focused on winning our first game," Rutledge said. "Once we beat Claremont, that propelled our momentum into Redlands and La Verne. We have focused each week on the team we are playing and not gotten ahead of ourselves."
"Since January, our goal has been to do well this year. The results thus far have been expected by our team and frankly we are a little disappointed we let one game get away from us," Coach Thomas said. "The challenge now is to maintain the level of focus we had before we had any success and continue to focus on the process rather than just the end result."
Such a strong opening will hopefully result in a successful rest of the season.
"We take each game one by one and focus on winning that game. This game is just another one on our schedule. Sure, it has a lot of hype behind it and storylines, but we are staying focused on executing our game plan and coming away with a W," Rutledge said. "If that so happens to be against the Lutes on our homecoming, that is a bonus, but we will not let that divert our focus."
The next game the team will play will be the Homecoming game, Sept. 29, against the Pacific Lutheran University Lutes.
"The rivalry games in college is part of what makes college athletics so much fun for our players. I am a firm believer that teams that focus on the rivalry itself do so at the detriment of the components of the sport that actually help you win the game," Coach Thomas said. "I look forward to going against a very good program who has built a tremendous coaching staff in a short amount of time who have very good players."
Tags :
Football
new season
sports