French translation course makes its debut on campus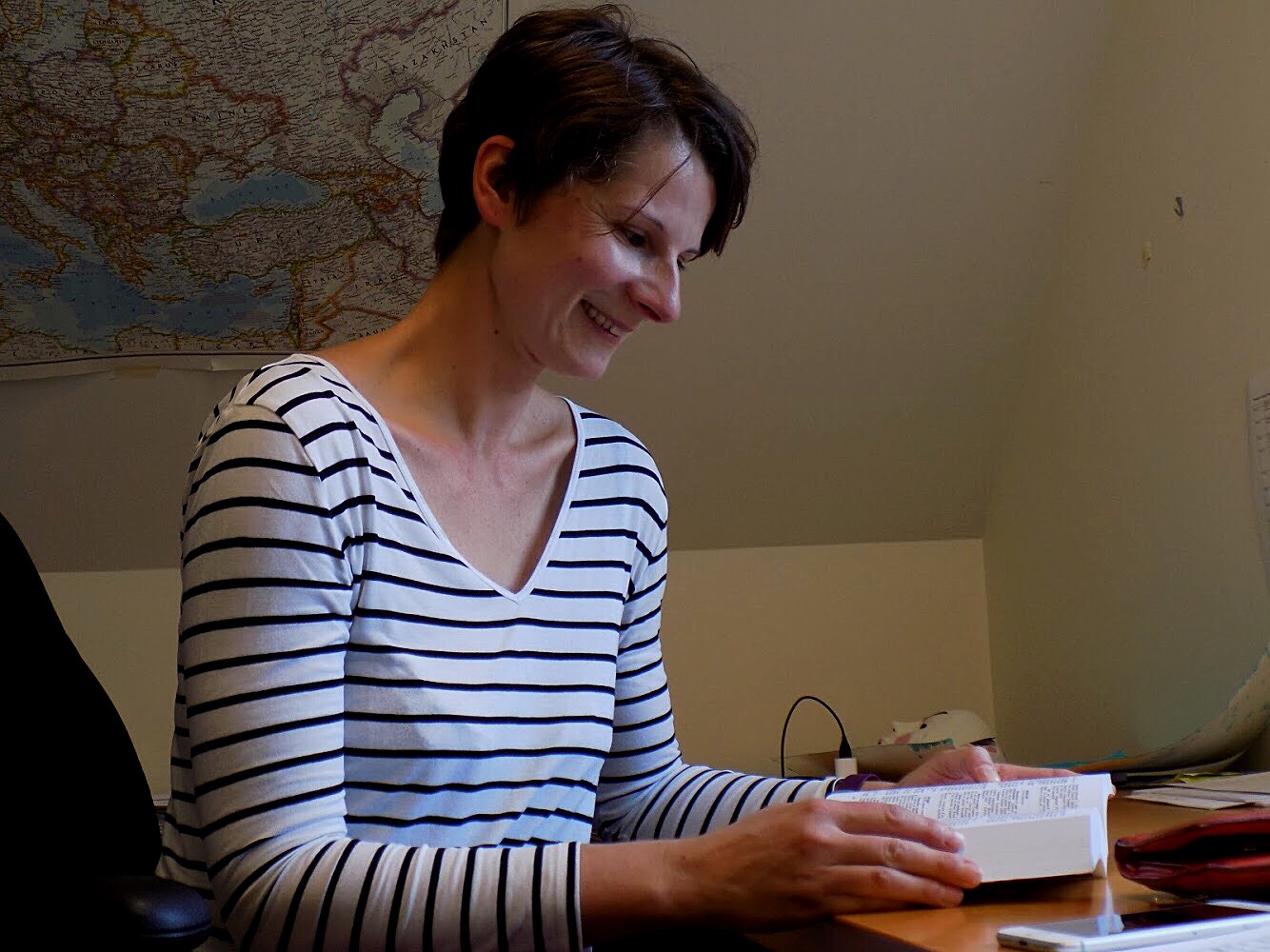 Professor Francoise M. Belot — Photo credit to Rowan Segura
This semester, Puget Sound students are able to explore a typically neglected aspect of language learning through the new French translation class, French 230.
Formerly an advanced grammar course, French 230 was transformed by Professor Francoise Belot to become "In Other Words: French Translation."
This course now guides students in comparing and contrasting English and French to form a deeper understanding of each language. It incorporates weekly translation exercises and focuses on improving students' French vocabulary and grammar in order to to tackle translation with ease. Various activities are woven into class time to encourage students to participate, such as simple games of catch during which students review a different vocabulary word each time the ball is thrown and caught. First-year Serena Gutridge is one of the 13 members of the class who get to join in on this game.
"The vocab games on Mondays are honestly a lot of fun and I think they're a lot more helpful than other studying techniques that we could do in class," Gutridge said. "It makes it a lot more lighthearted and not competitive."
The class size itself promotes a sense of community, as students often must collaborate to work through tough readings. Fortunately, they also have an experienced professor to help them navigate these tasks. Belot, who was born in Nice, France, was faced with some of the same difficulties that her current students encounter both when she studied English in school and when she worked as a translator later on.
"I was an English major in college in France, and every semester, I took two translation classes, English to French and French to English, in addition to literature, linguistics and other classes. These were just part of how language is taught in French universities," Belot said.
One of the significant differences between France and the United States, however, is how translation is viewed in an academic setting.
"The communicative teaching methodologies that are in use in the U.S. discourage the use of translation. Language instructors try to get students to think and express themselves directly in the target language and to 'short-circuit' thinking in English, which is great in theory, but in practice, we all know that language learners use translation as a tool. So why not learn properly how to translate?"
Belot had this goal in mind when developing the class and its course objectives, and was given the freedom to design the curriculum how she felt it would be most effective. With that being said, this creative liberty, along with the newness of the course, has presented some challenges. In fact, the permanent addition of French 230 relies on the success of this first semester.
"A new course involves a lot of prep for each class session. It also requires flexibility in balancing one's imagined version of the class with its materialization. More importantly, it involves trying things that don't work and accepting failure," Belot said.
Belot's courage in developing a new course has certainly paid off in the opportunities the class provides for students. Whereas other foreign language classes often discourage the use of translation, students in French 230 have the chance to devote an entire semester to improving linguistic dexterity. This not only improves their understanding of French, but their understanding of English. Comparing the grammar, syntax and semantics of the two languages means that students must hone their English skills as they expand on their French skills. This is especially helpful for students like Gutridge, who plans on pursuing French, and possibly other languages, after this class.
"I really love the language, and that's why I want to go into linguistics because then I can focus more on how language works and how it's put together," Gutridge said. "I just love the way languages interact and relate and how they are oftentimes seen as a barrier … but at the same time … are also these bridges. If you can speak all these languages, you have so many more opportunities and you can communicate and relate to so many different people. I think it's incredible what they allow us to do."
Not even halfway through its first semester on campus, French 230 is already making a lasting impact on the students taking it. Whether they intend to obtain a degree in French or are just studying an interesting element of the language, this class is providing students with the chance to improve their French and English skills from the languages' foundations.
Tags :
debut
french
translation