Logger football team prepares to follow successful 2018 season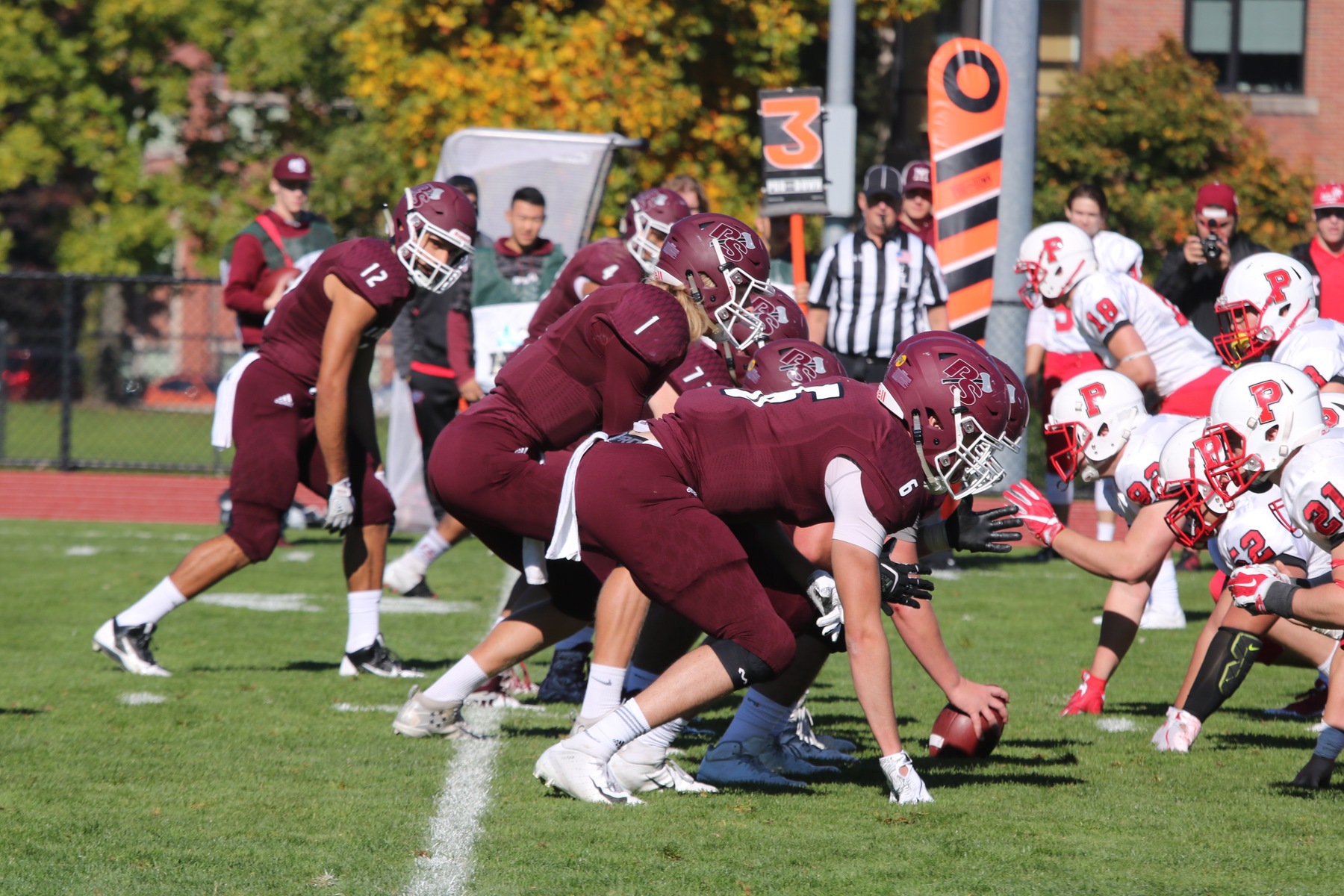 The Logger football team plays a 2018 game against Pacific — Photo courtesy of Logger Athletics
Like most varsity sports, the Puget Sound football team has a busy schedule during their off-season. The team recently started spring ball the week after spring break (March 11-15) and has been completing an advanced conditioning class since the start of the semester.
Although the team is not competing in games, they are staying busy with 6 a.m. lifts four times a week and practices several times a week.
Rising senior Michael Zabran described the morale surrounding offseason: "The offseason has gone great so far. Morning lifts have been very productive. The underclassmen have really bought into our culture and we've become a lot closer as a team."
The offseason routine for the Loggers includes arriving at the gym four days a week at 5:30 a.m. to get warmed up and ready to begin lifting at 5:55 a.m. Senior Collin Heimbach described the daily differences: "Monday squatting, Tuesday bench, Wednesday hang clean and Thursday incline bench."
After lifting is complete, the team has a positional meeting where they must have their notebook and a post-workout meal in hand. In the afternoons, players must be on the field 15 minutes prior to the start of practice Monday-Thursday.
With a busy offseason schedule, the Loggers have two main goals in mind: "To get our strength numbers up, we have the skill this year, we just need to physically beat teams with our strength," and secondly "to get everyone to better understand their assignment positionally," Heimbach said.
After a major renovation in the fieldhouse, the weight room has a variety of resources to better all athletic teams. "We have the best facilities in the conference so we believe that we should use that to our advantage," Head Football Coach Jeff Thomas said.
After a competitive fall, the football team ended their season with five losses and five wins. This may be considered a winning season to some, but the Loggers are not satisfied.
Only five seniors finished their eligibility this season, meaning there will be 18 seniors this upcoming season. The team hopes to continue their success this fall.
Coach Thomas identified the three goals the team strives for every season: "First, win game one, second, have a winning season and lastly win a conference title."
The team hopes to achieve these goals by spring preparation. Zabran recognized patterns from the team's 2018 fall season and how to focus on them during the spring ball practices: "As a team, every position group seems to be working on fundamentals and being mentally prepared for the fall during spring practices."
Another important aspect of the football team's success is their chemistry outside of the field and weight room. The football team takes their academics very seriously. They acknowledge that to succeed on the field they must put their academics first.
Heimbach described the culture as "similar to the fall season, it's always been a championship mindset. Everything we do is working towards that mindset. The important things include the things that occur outside of the weight room and field, like classroom, meals and training room."
After many years of losing seasons, the Loggers expect to continue their success with their drive and passion for Puget Sound football. As Coach Thomas said: "They expect to win."
Tags :
Football
men
sport
team