Women's golf looking to start strong in 2019 season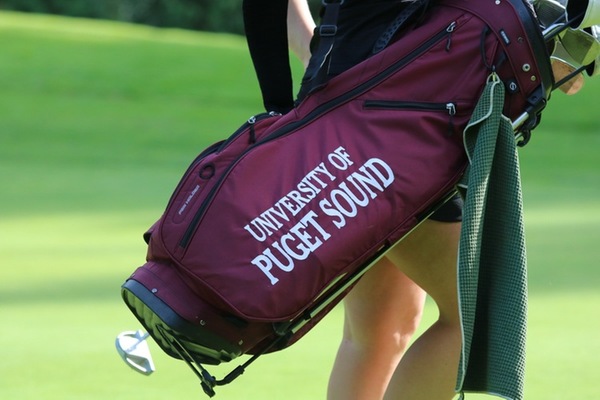 Photo courtesy of Logger Athletics
With springtime on the rise here in Tacoma, both the men's and women's varsity golf teams have started practicing for the upcoming spring season. Weather can affect golf more than most other sports; courses can be rained out or wind could blow too strongly for accurate shots, but the women's team as a whole is excited that the weather is continuing to get better.
As the team prepares for the Puget Sound Spring Invitational tournament on March 9 and 10, sophomore Hayley Hileman says her team is eager and ready to start the season. "This season, we're working on boosting our general team morale and we're really just trying to get our school's name out there amongst other high-ranked college golf teams," Hileman said.
The team as a whole, according to Hileman, is bonding especially well this year without any graduating seniors. "We have some really awesome players," she said. "And no one on the girls' side is graduating this year so everyone is trying hard to forge better chemistry." Hileman sees this year as an opportunity to have more time to play with and learn from all of her teammates.
While golf is a uniquely individual sport, coaches Todd Erwin and Craig Bennet hope to get players out on the course together to not only bond as a team, but also to work and play off one another during practices.
"The coaches are encouraging us to show up to communal practices more. There's a bit of an inconsistency in when we practice, which doesn't allow us to practice that much together," Hileman said.
As practices start to pick up, both coaches want their players out on the course honing in on their skills as well as working on parts of their game that players need to focus on.
"Overall, they want us to focus on our attitude of playing as a team rather than just our physical playing a round of 18. What the coaches want to happen, and what we've been focusing on recently as a team, is to get out and practice four days a week for at least two hours," Hileman said.
For most college golfers, golfing at the collegiate level holds a certain threshold for players to perform at and Hileman says that the biggest piece for the team to work on is playing together and growing closer as a team.
"We all have pretty solid games, but the act of getting out to practice together for some reason is a bit challenging for us this year," she said. With only nine players on the roster this year, Hileman as well as other teammates are certain that they'll have more opportunities this season to get to the courses as a team and play several rounds together.
During the fall season, the women's team played well, but Hileman knows that there's much more excitement around playing in the spring as the weather slowly gets better each week. "The spring season is usually more competitive and exciting than the fall, mostly because the weather gets progressively better as the season moves forward," Hileman said. Just being out on the course is enough to get any golfer excited to be playing, but add warmer temperatures, longer days, and fresher grass, makes golf for anyone much more enjoyable. "I'm really looking forward to being out on the course with teammates and focusing on working on my all-around game more often than last semester," Hileman said.
While the team's schedule for the season isn't finished being planned out yet, the team's tournament on the ninth and tenth of March is certainly what each player is working for.
"We have lots of lessons out on the Tacoma Firs range, we can have one-on-one lessons with our coaches if we need it, which are really helpful," Hileman said.
Getting the private training from coaches helps each player individually work on elements, such as their swing, short game and putting, and is something Hileman recognizes as a benefit to playing on the varsity team.
With practices in full swing, Hileman and her teammates are enthusiastic for the start of tournaments and especially for being able to play out in the beautiful spring weather.
Tags :
Golf
sport
woman