Logger club sports are back in action: A look inside men's rugby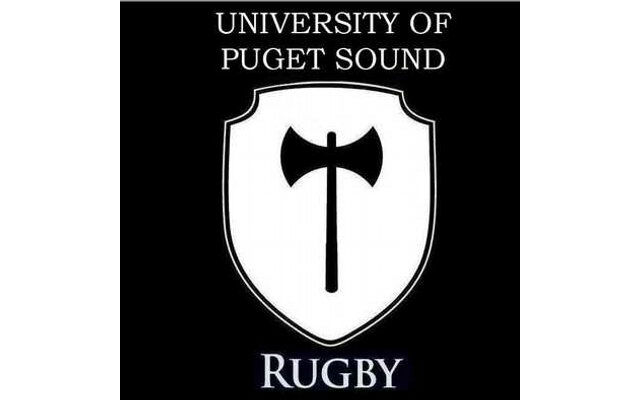 Photo courtesy of Puget Sound Rugby
If you are like me, it is tough to get up and get active on the sole basis of self-motivation. A simple solution to a problem like this is to join one of the many Club Sports that Puget Sound offers on campus. Let's take a look at rugby.
Rugby is a game played between two teams of 15 players, with a goal similar to football, to get the ball in the opposing team's try zone (similar to end zone). It is a game with few stops and starts, where the teams attempt to continuously passing the ball to one another, in search of a route towards the try zone.
A contact sport like rugby raises some concerns for potential members, but don't worry too much.
"Rugby is a contact sport and that comes with dangers, however, the reputation is overblown," men's rugby President Spencer Gerner said.
The Puget Sound men's rugby club is enduring a rebuilding process, as they can currently field a roster only eight strong; Puget Sound must borrow players from St. Martin's in Lacey, WA to field a full team. The Loggers would undoubtedly appreciate an increase in membership after having low turnouts and players graduating.
"If you're not interested in a high-commitment sport while having a competitive environment, rugby would be an ideal place for you. It is all about getting involved and building the community [on campus]," Gerner said.
Rugby is an activity that requires intense physical exertion for extended periods of time, a perfect recipe for whipping yourself into shape. Within the heat of the game, you will hardly realize just how hard you end up working out.
The team faces off against other schools in similar size in the area. No experience is required to start. The team looks forward to helping their players improve. Gerner understands that rugby isn't the most popular sport, but is confident if you give it a shot and play a game, you'll find yourself coming back again and again.
The team practices two times a week on lower Baker field, with games played on most weekends. If rugby has ever intrigued you, now is a golden opportunity to learn something new and enjoy yourself.
While gaining popularity, rugby is a sport for all skill types and players. It may seem physical, but like any sport, safety happens when a fundamental understanding of technique and sportsmanship are at the forefront.
Tags :
men
Rugby
sport