Honoring a legend from the green and gold era during Homecoming and Parents Weekend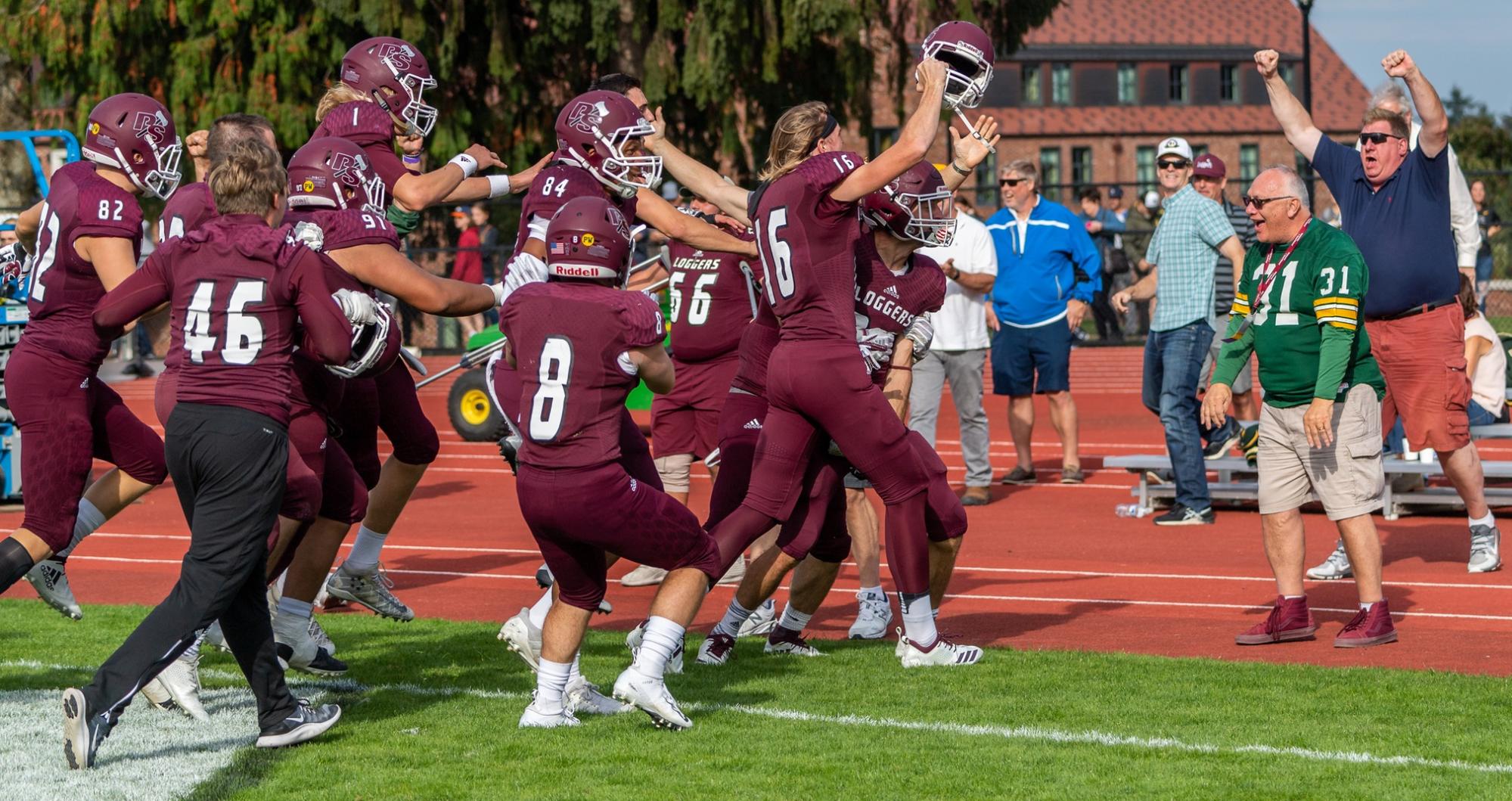 The Loggers celebrate after a win over Pacific Lutheran University on Homecoming and Parents Weekend, where they also honored those from the green and gold era, including the late Paul Wallrof. Many Football alumni from that era were there to congratulate the current Logger team on a tough overtime battle against the crosstown rivals — photo courtesy of Logger Athletics
"The players loved playing for him," the current head football coach Jeff Thomas said of Paul Wallrof. "They would do anything they could to get the win. They played for him, for each other, they just bought into the brand of Logger athletics."
On Aug. 28, Paul "Big Wally" Wallrof passed away, according to the Tacoma News Tribune.
"He was a O line coach then head coach for two years. After that he was the assistant coach for a while," Coach Thomas said. "He didn't like the head coach title but still wanted to work with the guys."
Following Wallrof's passing, the football players' helmets will have a new sticker to commemorate Coach Wallrof.
"The sticker is green and gold with a PW for Paul Wallrof," Coach Thomas said.
The green and gold color is a reference to the colors that the Athletic Department used when Wallrof was the coach.
In 2005, Wallrof was inducted to the Hall of Fame after being a coach from 1966 to 1985, according to the University of Puget Sound website.
"You can measure coaches in two different ways. Big Wally had a 60 percent winning average as the head coach so he had the check for the best winning percentage of that time," Coach Thomas said. "But you also have the legacy and the impact they had on players both in and out of schools. There are not many in Logger athletics that have had a deeper and longer impact on their players than Big Wally did."
"He was like that awesome uncle that you always went to," Coach Thomas said. "He had these 'Wallyisms' if things were going good or bad he would always yell 'so what' to remind the players to clear their heads and live in the present."
"Unfortunately his life ended," Coach Tomas said, "But his legacy lives on."
Tags :
Football
Homecoming and Parents Weekend