'Pump It!': RDG Fall 2018 showcases wide variety of dance styles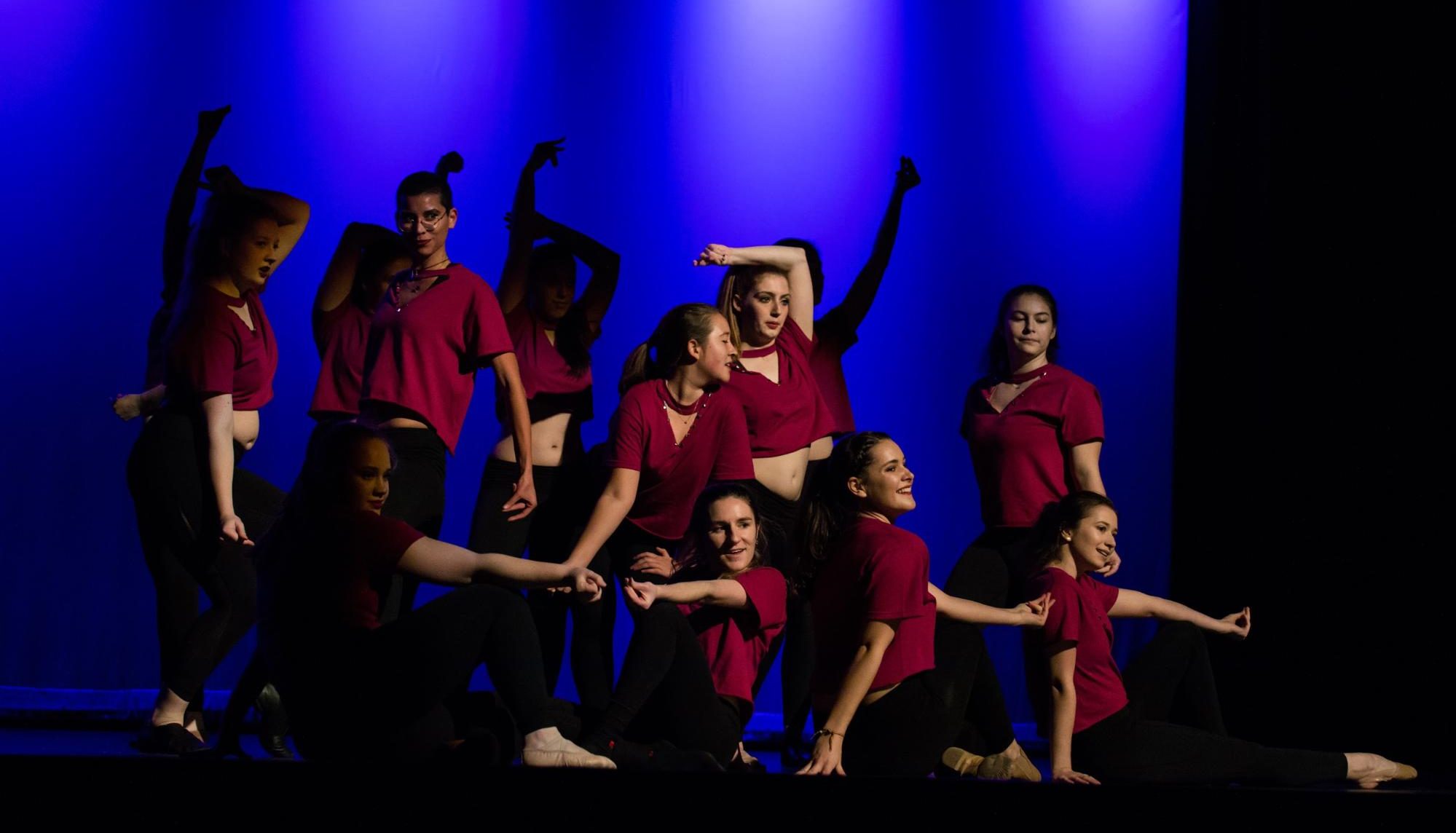 Pictured: Puget Sound students dancing at Wilson High School — photo credit to Katherine Kessler
This past Friday and Saturday's performance by the Repertory Dance Group (RDG) at Wilson High School featured a wide array of dance styles and a skew towards more modern music. Those factors led to yet another great iteration of one of Puget Sound's favorite end-of-semester events. This semester's theme was "Pump It!" — a worthy title for a wonderfully lively performance that saw the huge group of choreographers and performers elevate themselves.
The size of the venue was one of the biggest changes in this year's performance, since it was changed back to Wilson High School after a few years at Mt. Tahoma High School. While Wilson is a much higher-capacity venue, the added space took away some of the impact and intimacy offered at Mt. Tahoma. Despite this change, the quality of the RDG performers and choreographers was just as good as ever, if not even a little better.
With such a variety of dance styles, there have been, in the past, what feels like lulls in RDG shows where the musical choices and dance styles quickly shift from large-scale and modern to more stripped-down and classical. Of course, this isn't a bad thing, but it can make the show feel less cohesive and slightly unbalanced. However, this semester's RDG found a way to even out the night, adding dancers and faster tunes to the styles of dance that fall outside the contemporary sphere that most of RDG's choreographers operate within. This made for a show that felt uniform throughout its entire runtime — each performance felt spirited, important and passionate.
The show, as always was divided into two halves. While the first half of Saturday night's performance was enjoyable, the audience felt a little aloof, possibly feeling the distance created by the larger auditorium. Fortunately, the crowd livened up after the intermission, which fed the performers in the show's second half and upped the experience on the whole night.
RDG was an excellent way to usher in the final weeks of the semester. Without fail, RDG brings together the Puget Sound community like no other student performance. Once a semester, students, faculty and parents all come together in large numbers to celebrate the creativity and talent of the community and to be entertained. More importantly than the community building happening within the audience, RDG offers a lovely space to watch a huge contingent of the student population, over 170 of our best friends and peers, get on stage to express themselves through the art of dance.
Tags :
Pump It
RDG
showcase