RDG showcases a variety of students' talents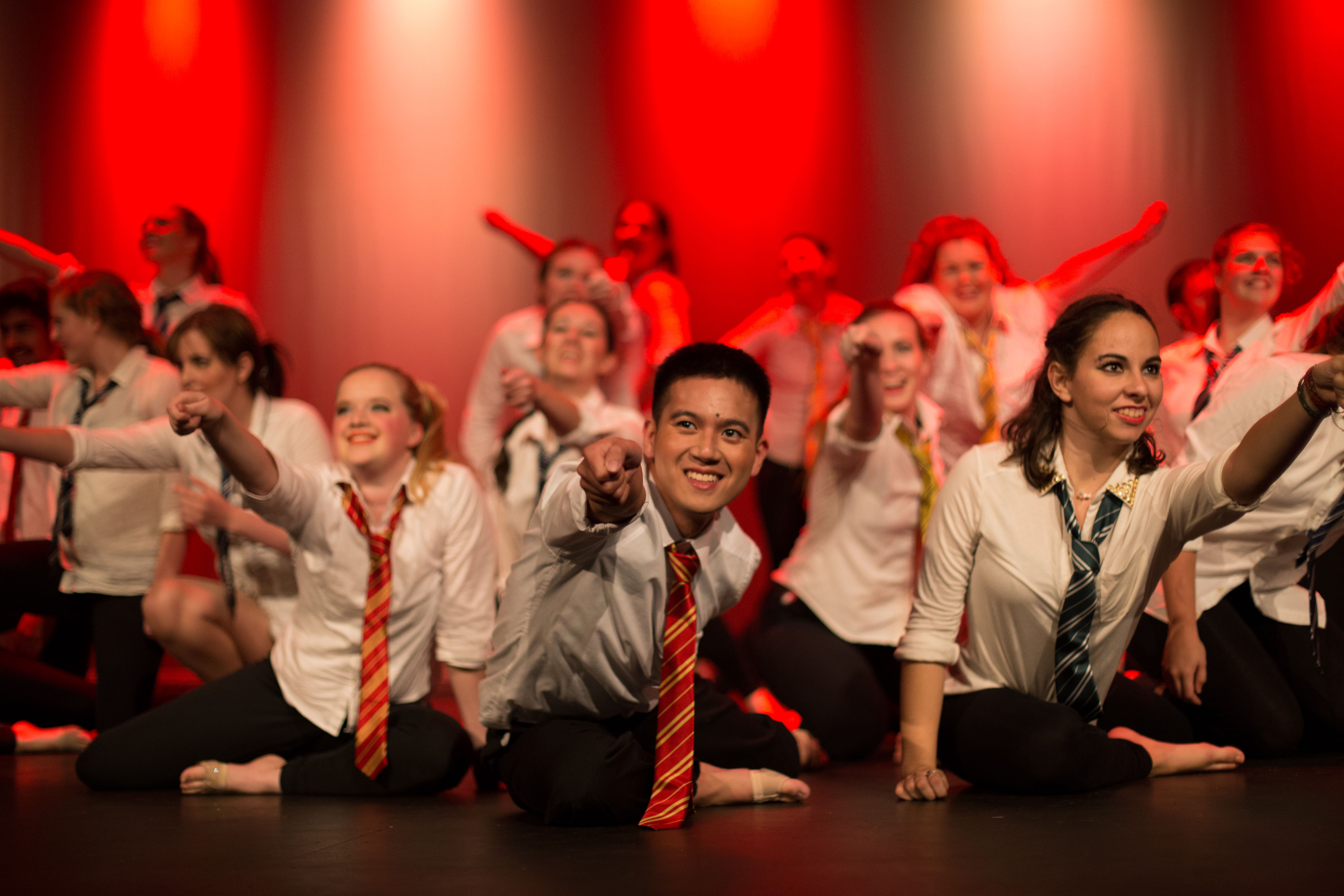 By CASEY DEY
The weekend of Nov. 8-9 was filled with excitement and pulsing energy as the Repertory Dance Group (RDG) gave their fall performance—"United We Dance"—to over 1600 people at Wilson High School.
RDG is the biggest student-run organization on campus. This season featured the talents and efforts of over 150 dancers and 18 choreographers in 16 unique numbers.
This year's songs ranged from pop-rock (like "Radioactive" by Imagine Dragons) to country (like "Mama's Broken Heart" by Miranda Lambert) to soul (like "Hometown Glory" by Adele) to hip hop (like "Erase It" by Haywyre). There was even a medley of "Hedwig's Theme" with John Williams's original version and a dubstep remix for Harry Potter fans!
Every number received wild and enthusiastic applause, both before and after the songs were played.
The finale brought every dancer on stage to dance to Miley Cyrus's "Party in the USA" in his or her individual groups and lastly as one massive group. Audience members even stood up and danced along as they cheered their loudest for all the performers.
For many performers, this was the start of a new life in RDG. For others, it was a continuation from other great years. According to most of the performers, everyone who joins RDG is "instantly hooked and won't ever want to stop doing it."
"I found it to be such an exciting experience and really enjoyed getting to work with so many dedicated and passionate dancers. Being a choreographer and an officer has helped me to really feel so connected to the club and what we represent, a fun environment for anyone to dance… No other club on this campus appeals to such a wide variety of students and has the ability to bring together students from every class, major, and social background to participate in one common goal," sophomore Dina Mustakim said.
"Sharing my love for dance and music and art with my friends who don't dance is such a joy, the same way it's awesome to just be able to dance it out with my buddies who do love to dance!" senior Kendra Moss said.
"It's a HUGE confidence booster to go out on stage in front of 800 people and hear them cheer for you. There isn't quite a feeling like it," senior Joy Pearson said.
"Everyone should join RDG because it's a supportive group where anyone can express themselves through dance and have an amazing time with other Loggers who share the same passions," RDG President, junior Maddy Berry, said.
Vice-President and senior Casey Anderson said, "It doesn't matter if you've been dancing for years or if you've never been on stage, RDG will find a way to challenge your ability and make sure you have fun doing it."
"People should participate in RDG because it is a fantastic way to make new friends and find a creative outlet… It is such a great outlet for people who want to dance, and because of the no-cut policy it makes it easy for the club to be accessible for everyone," freshman Becca Zeglovitch said.
"If you have ever had a slight desire to dance or choreograph you should try RDG. I'm pretty sure you won't find another setting as open and accepting as this one for new and experienced dancers to work side by side," sophomore Cheyenne Dewey said.
Tags :
Dance
dane group
RDG