Basketball begins its season with new obstacles and goals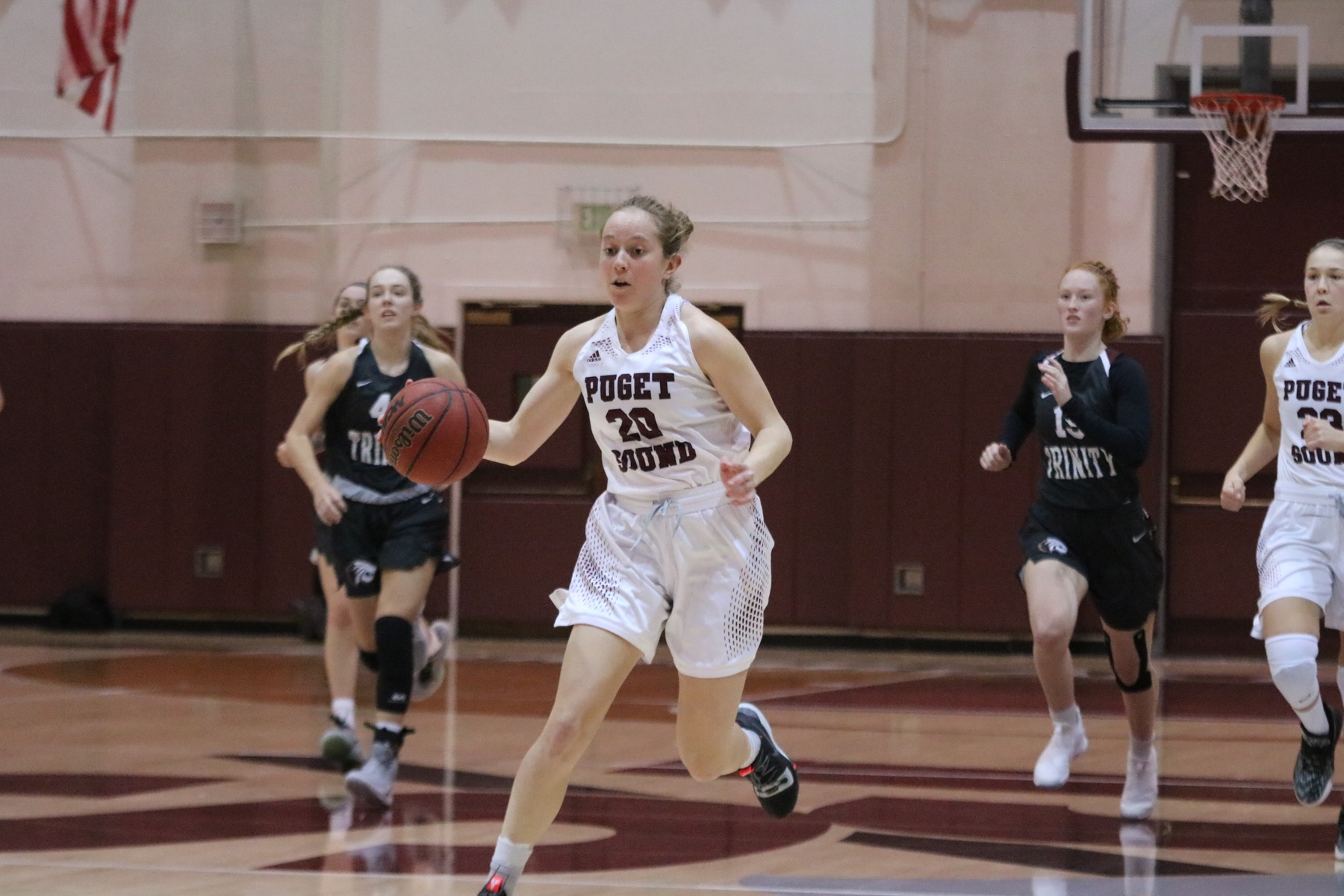 Members of the women's basketball team in action — photo courtesy of Logger Athletic
This time of the semester marks the start of the basketball season for the Loggers after months of preparation.
"The beginning of the season is really exciting because we have spent nearly a month going at each other in practice every day, so playing against some new competition is fun," Josh McMillan '21 said.
The Loggers' first opponent wasn't until Nov 8, at Seattle University.
"I'm excited for basketball season to have started, we've been practicing for a long time so it's great to finally start playing some games," Stellan Roberts '20 said.
The men's team have played five out of their nine anticipated non-conference games so far this season. Their non-conference record so far is three and two. After the holiday break the team will start their conference battles.
"From the first few games I think the takeaway is definitely how we need consistency on both the offensive and defensive end," McMillan said. "When we stick to our defensive principles we can be one of the toughest teams to score on in our conference.
"Our hard work and focus so far has been paying off. Defensively, we lead the Conference in opponent's field goal or three point percentage, second in points allowed, first in rebounds, first in blocks and second in rebounding margin. Defense and rebounding are the foundation that this program is built upon."
"For the rest of the season I'm excited to keep improving and pushing towards our goal of competing for the conference championship," Roberts said.
On the women's side of the court, the team started off with few games, which seems to be in their best interest.
"We started the year with so many injuries that at one point we had more players sitting out of practice than participating. But we're getting healthier and we almost have everyone fully cleared for all basketball activities," Head coach for the Women's basketball team, Casey Kushiyama, said. "That hardship became a blessing for us because it helped deepen everyone's understanding of their teammates' positions, which probably never would have happened without the injuries. I feel blessed to have experienced our early hardships because it has made us stronger and much more versatile."
The Loggers faced their first three opponents and finished with a non-conference record of two and one.
"I'm looking forward to this entire season. I love my players and honestly look forward to every day that I get to spend time with them. I think this team has the makeup to win a Conference Championship this year and we aren't shy about saying that," Coach Kushiyama said. "This is a team that this school will be proud to cheer for."
Tags :
Basketball
new season