Logger sports weekend recaps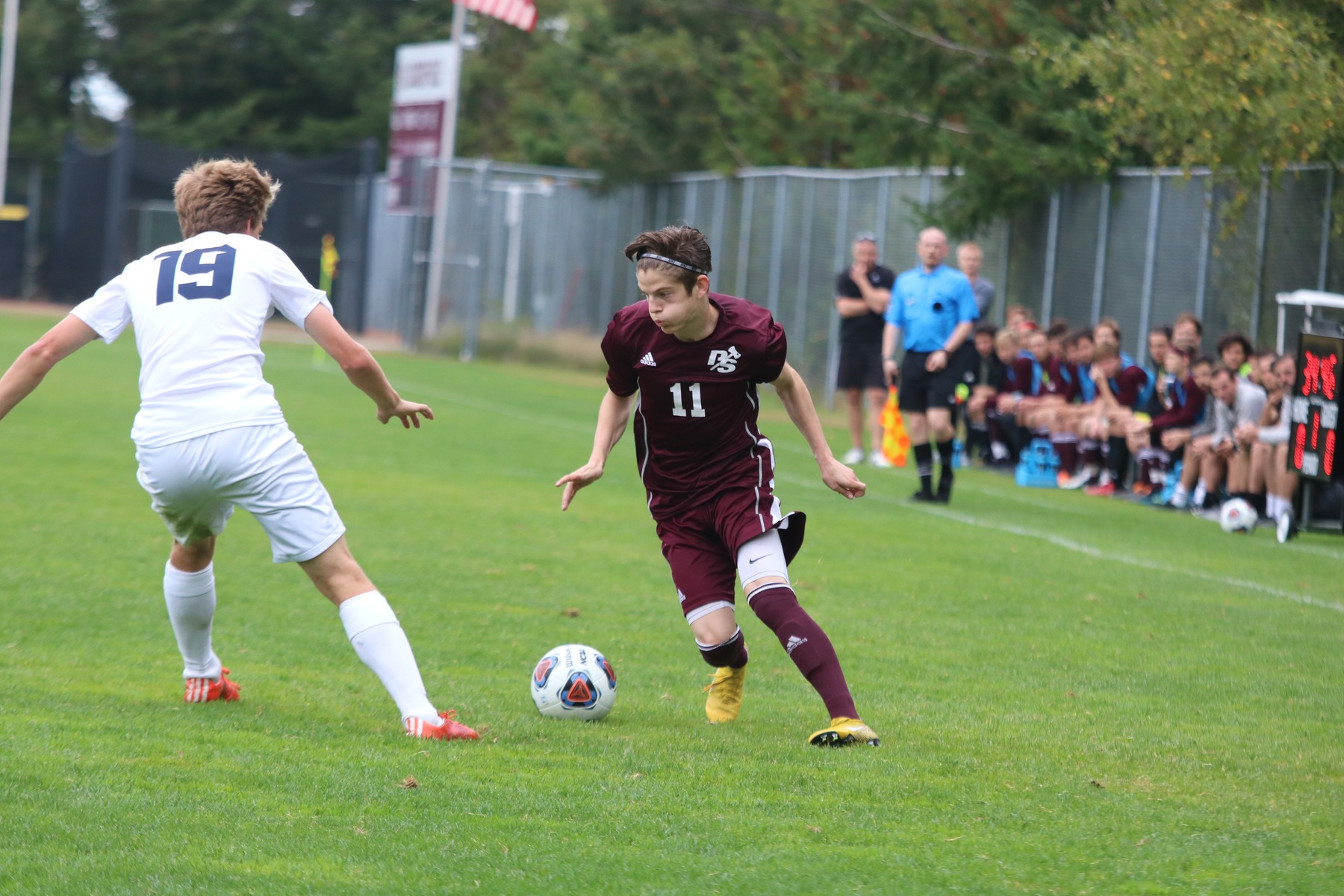 Sophomore Cale Spence, ready to attack — photo courtesy of Logger Athletics
Men's Soccer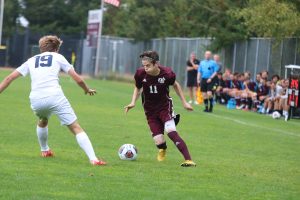 The men's soccer team started their weekend by playing Pacific University. The Puget Sound men maintained most of possession throughout the game and created three times more opportunities than Pacific, with 22 shots for and only 7 against. The game ended after double overtime with a scoreless match, 0-0. The second men's game was against George Fox University, also on East Field. During the first half Luke Murdock scored a goal assisted by Ian Hamel. Next, within the first twelve minutes into the second half Cale Spence scored, concluding the game with a 2-0 victory over the Bruins.
Women's Soccer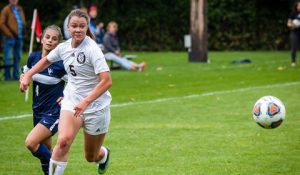 The women's soccer team played their third weekend of conference in Oregon. The squad's first match was against Pacific University. The first half was scoreless, but the Loggers outshot the Boxers 7-3. Junior Gabbie Berg scored a diving header at the beginning of the first half. Unfortunately, a few minutes after Berg's goal, an Pacific also scored. Regulation time ended in a tie, 1-1. In the second period of overtime Lura Morton scored the winning goal with only two minutes left, beating the Boxers 2-1. The second game for the women's soccer team was similar to the first, a long, hard-fought overtime win. During the first half, the teams were pretty even with shots but Loggers led by one. During the second half, the Loggers outshot the Bruins 9-4, ending regulation time with a tie 0-0. However, Berg came to the rescue at the end of the first overtime period, scoring off a ball from Ceann Romanaggi, giving Loggers the victory.
Volleyball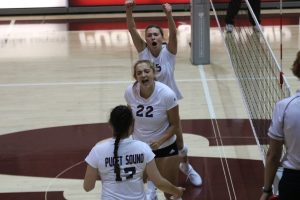 The volleyball team traveled to Eastern Washington to compete against Whitworth and Whitman. In their first game against Whitworth the Loggers lost their first and fourth set and won their second, third and fifth sets, ultimately winning the game 3-2. Alli Reviglio and Samantha Johnson accomplished eight kills, the most for the Loggers. Sydney Voss and Sarah Blumenfield had the most digs with 12 each. The squad earned their second win of the weekend against Whitman. Melanie Siacotos led the team with highest number of blocks with 5.5. Kristen Miguel and Siacotos tied with a high of eleven kills.
Cross Country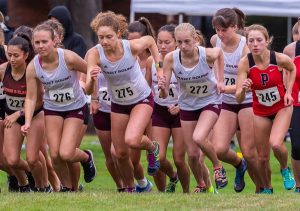 During cross country's third race of the season the women's and men's team placed eleventh in the Charles Bowles Invitational. In Salem there were 22 women's teams and 19 men's teams competing. Emery Bradlina and Samantha Schaffer were the top women's runners for the Loggers. Bradlina placed 32nd and Schaffer placed 69th out of 197 runners. Collin Monaghan and Jack Lindauer were the top runners for the men. Monaghan continued his outstanding first season by placing fifth, and Lindauer placed 46th out of the 197 runners.
Tags :
Cross Country
Men's Soccer
Volleyball
Women's Soccer