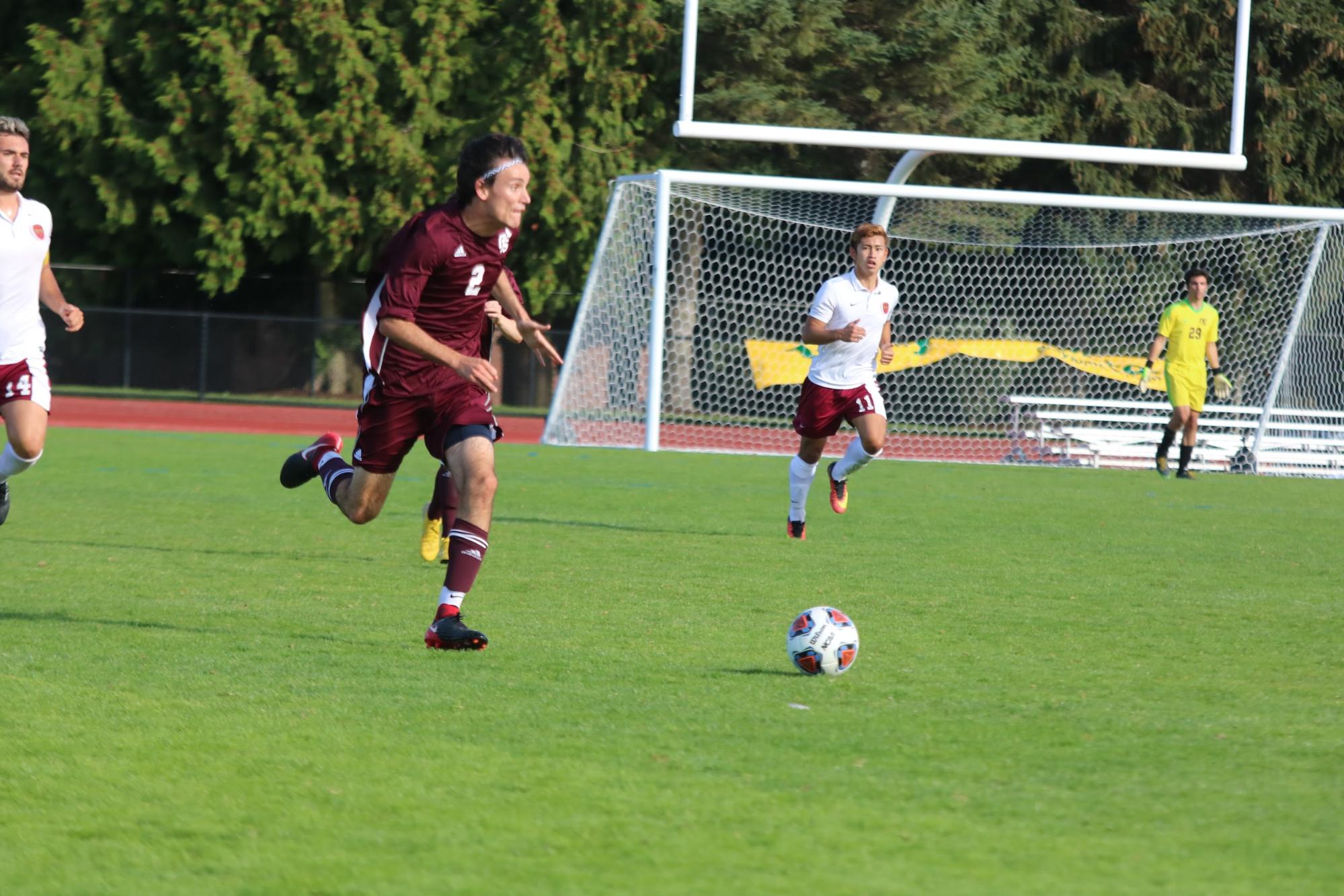 — Photo courtesy of Logger Athletics
Men's soccer looks to score big this coming season
The soccer season is upon us, and the University of Puget Sound Loggers have only one thing on their minds: victory. The season thusfar has been fraught with tight matches setting the stage for an exciting and gritty season ahead.
Bolstered by a unit of veteran players and a worthy contingent of young talent, the Loggers are pushing for a conference championship.
"This is a group that competes; we work hard and bring an intensity to the field that is difficult to match," Coach Reece Olney said. "You can expect to see a very fast-paced and entertaining style of play from us."
Sophomore player Jack Umbaugh agreed with this sentiment: "We will chase you corner flag to corner flag. We work hard to make sure the other team never gets a minute of breath."
So far, the Loggers have been able to benefit from high pressure resulting in games flush with goals. Recent results boast a scoreline of 12-0 against Brooklyn College and a four-goal performance against a tenacious Linfield team.
"Goalkeeper Ren Norwood has been a mainstay in the team for years, and we are likely to see a great season ahead for him," Coach Olney said.
Norwood commands a veteran defense holding the lines, which provides the Loggers a lot of confidence in pushing forward and creates a game that even the most casual of soccer supporters will enjoy.
The Loggers are also blessed with a talented fullback, senior Skye Guegan.
"Skye's endurance is such that he is able to push forward up the line and help in attack," Olney said. With players like these leading the Loggers, expectations are high for the season.
If you want to come and support the Loggers, there are a few games that you are sure to enjoy. Tomorrow, Sept. 29, Homecoming weekend, the Loggers will host Pacific University for a 12 p.m. kickoff time, an hour and a half before the Logger football game. Then, on Oct. 5 at 3:30 p.m., Puget Sound will play cross-town rivals Pacific Lutheran University here on campus.
With so much to look forward to, we really want to see a deluge of support for the Puget Sound men's soccer team. A myriad of lovely afternoons lay on the horizon, and with a strong showing of support, the fans could help turn Baker Stadium into a fortress few can handle.
Other upcoming home games are Sept. 29 against Pacific University at 12 p.m. and Sept. 30 against George Fox University at 12 p.m.
Tags :
Men's Soccer
sports