HIDE/SEEK exhibit opens with panel discussion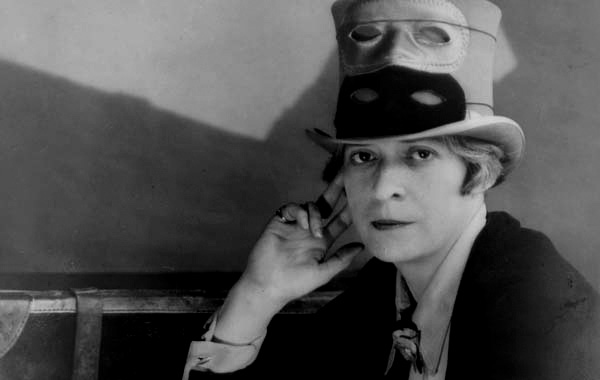 Faculty members discussed the social implications of censorship restricting the expressions of gay individuals.
On Thurs., Mar. 1 the University of Puget Sound hosted an introductory panel discussion headed by Amy Wright for the upcoming exhibit at the Tacoma Art Museum HIDE/SEEK: Difference and Desire in American Portraiture.
The discussion, titled "Hide But No Seek: Censorship in Art and the Queer Community," featured three speakers: assistant visiting professor Jeff Solomon from the English department, Zaixin Hong from the Art department and Susan Owen from the Communication Studies department.
Before the speakers began, several Puget Sound students advertised various on-campus projects related to the same issues discussed by HIDE/SEEK, including an Anti-Sexual Violence discussion, the Wetlands student magazine and a printmaking project curated by the Art department.
All attendees were given raffle tickets upon entering, and before the speakers began, an Exhibition Catalogue was raffled off to a lucky audience member.
Professor Solomon was the first to speak and talked about a number of issues faced by the LGBTQ community. He said no queer art exhibit had ever been hosted in a museum as large as the Smithsonian, where HIDE/SEEK originally debuted last year. Thanks to considerable social progress of the U.S., it was granted federal funding.
"I am not surprised that the term lesbian, or gay, or queer, do not appear anywhere in its title as a kind of defensive strategy against those who would seek to prevent its appearance . . . . It bears repeating that sexuality is one of the few identity categories still legally discriminated against in the United States and that US citizens and institutions are still comfortable with homophobia," Solomon said.
Solomon discussed the tactics of censorship as a means to make the LGBTQ community feel ashamed of who they are. He also pointed out that unlike other groups which have historically been discriminated against, members of the gay community are not raised by their own people.
He finished with some statistics, saying that although only about three percent of teenagers are gay, 20–40 percent of teenage runaways are gay. The suicide statistics are just as high.
Professor Hong spoke next and gave a PowerPoint presentation about Fen Ma Liuming, a male Chinese citizen who was shocked one day to see a photograph of himself wearing makeup.
Liuming noticed he looked especially androgynous and in the early 1990s began performing dressed as a woman in Beijing's east village. Liuming faced discrimination from the Chinese state, and after a performance in which he appeared nude in public, Luiming went to jail.
After this he gained a following around the world, which was fortunate, because Luiming was unable to perform in China for the majority of his career. The influence of Liuming's paintings has since become widespread, appearing in many mediums throughout Western art.
Last to speak was Professor Susan Owen. Owen's speech considered the rhetorical perspectives of art from the LGBTQ community and the difference between obscenity and humane, intelligent expression.
She emphasized the studies of Stuart Hall, who spent his life studying justice. He focused on communication and ethics, saying that "The power to shape consensus and consent is one of the most powerful forces in human culture. The power to produce social knowledge is one of the most important and powerful components of the human experience. The power to diminish or demonize difference, to erase or marginalize difference, merits very special attention."
Owen asked us to consider who distributes the art we see, who creates it, where it can be seen, who profits from it and who does not.
Along with being its final stop, Tacoma is the only West Coast city to feature the exhibit, which will run at the Tacoma Art Museum from March 17 through June 10.  Thurs., April 12 from 6–8 p.m.  is Puget Sound night. Students always get free museum admission with their student ID.
Go to the museum's website (tacomaartmuseum.org) for a comprehensive list of the many lectures, films, workshops and more that will be accompanying the exhibit throughout its time in Tacoma.
PHOTO COURTESY/TACOMAARTMUSEUM.ORG
Tags :
artistic expression
censorship
faculty lectures
gay expression
Tacoma Art Museum