Men's Tennis recovering from shaky beginning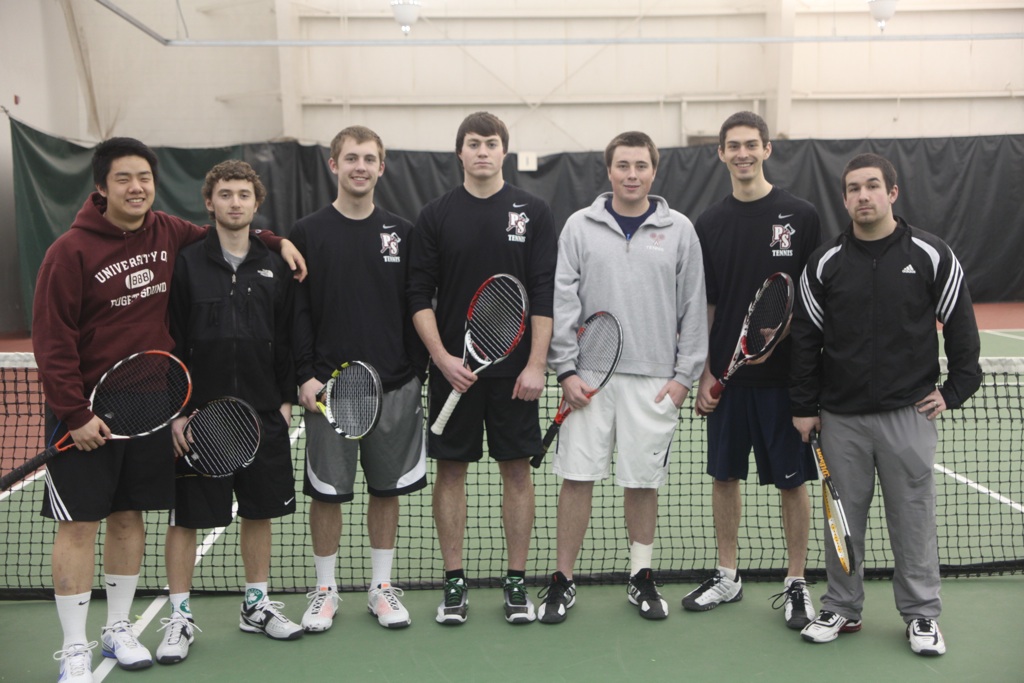 After failing to win a single game through the first four matches of the season, the Loggers managed to pick up a couple of wins over the weekend. While they still fell to both George Fox (1-8) and Lewis and Clark (2-7), the wins provided some much needed relief.
Junior Mike Cutter (Colorado Springs, Colo.) was part of the   doubles team that picked up the first win against George Fox. Cutter and partner Ben Miller (Silverdale, Wash.) defeated Shawn Aldrich and David Munoz for the win by a score of 8-6.
"It was a stress reliever, everyone was wanting a (win). They were a pretty good team," Cutter said.
Cutter again picked up a victory the next day against Lewis & Clark, toppling Carter Gee-Taylor on the second court, 6-2, 6-2. The win, which Cutter described as his best match of the year, was the Loggers' first singles victory of the 2012 season.
"If you have played a better match I didn't see it," head coach Jake Hobaugh said. The joke was representative of the light mood the Loggers have kept despite their on-court woes.
"We're just good friends," Cutter said, "We hang out a lot. That helps us go through the losses a little bit more easily."
The Loggers also picked up a win in #3 doubles, courtesy of Jake Peterson (Bellevue, Wash.) and Abe Noyes (Southwest Harbor, Maine). The duo took down Lucas Fodor and Gee-Taylor 8-5.
In what both coaches Hobaugh and Cutter admit is a rebuilding year, the Loggers are prepared to do what it takes to improve. While a couple of wins would be nice, it appears that the main goal is getting young players match experience in order to prepare them for next year.
"[Rebuilding] makes you work hard, come to practice, give 100%" Cutter said. The goal is to get the repetition and game experience and develop the mental aspect of the team.
"The kids have improved a ton. We're a really young team with little match experience," Hobaugh said. In addition to the lack of experience, the Loggers have also been without top singles player senior Sam Finkleman (Tacoma, Wash.).
Without Finkleman, Hobaugh has had to mix and match doubles teams and move up each player one spot in singles competition. However, the Loggers appear to be improving on the season after opening Northwest Conference play against what Hobaugh described as the toughest three teams in the conference.
After George Fox and Lewis & Clark, the Loggers will hit the road to take on Willamette on Friday and Linfield Saturday. Willamette holds a 2-1 conference record while Linfield, also rebuilding after losing a strong senior class, sits at 1-3.
The team will continue play over the break. Their improvements thus far  will be beneficial to their match play.  We wish them luck at they cotinue through conference match play.
PHOTO COURTESY/HATTIE LINDSLEY
Tags :
Athletics
Puget Sound
Tennis