Weighing safety app options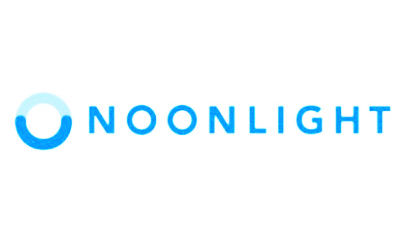 Pictured: the logo of the Noonlight app — Image courtesy of Wikimedia Commons
Content warning: Mention of assault
Despite Green Dot trainings and campus initiatives that work to eliminate sexual assault, violence still occurs on the Puget Sound campus. For students, the threat of sexual assault can be alarming as their campus — their virtual home — becomes a dangerous place.
As a student at Puget Sound, I have, on multiple occasions, become aware of the unfortunate reality of safety on our campus; whether it be through negative experiences that friends have shared with me or through the safety alert emails from security services, I am constantly reminded that I am not safe on my own campus.
According to the annual safety report, in 2017, three cases of rape and/or fondling were reported. Each of the three cases occurred on campus in non-residential areas. While three sexual assaults in one year is serious, it is actually relatively low when compared to the reported numbers of previous years — eight were reported in 2016 and 10 in 2015. In 2015 and 2016, the reported instances of sexual assault occurred mostly on campus in residential areas.
Personal safety is at the forefront of many students' minds, especially female-identifying students, as women compose 91 percent of the victims of sexual assault, according to the National Sexual Violence Resource Center (NSVRC). No matter a person's gender, the threat of sexual assault on any college campus is real. According to NSVRC, nearly 2/3 of college students will experience harassment.
Safety apps are emerging as a personal security tool for all people, but especially students. Despite their value, safety apps are a relatively new concept and are not often credited as the valuable resources that they are. Beyond that, personal safety is just that: personal. It is an often under-discussed subject, despite being extremely important for students on a college campus.
As a female student on a college campus, I have been exploring safety apps for some time. Through my own research, I have found three safety apps that benefit users in three different situations: social, emergency or in everyday life.
BSafe
3.2 stars in the Apple app store
Free with option to upgrade for premium features
Best used in: everyday life
The BSafe app helps users feel safe while performing basic day-to-day activities. The app uses users' location to place them on a digital map. It allows users to add connections (friends who also download the app), who they can ask to "follow them" as they head to a date, walk home after going out, etc. Additionally, an SOS button can be used to alert connections of one's current location.
The BSafe app includes the most unique features of the three discussed in this article, the first of which is its fake call tool. Users can set up a fake call that perfectly mimics that of a real iPhone, and it will ring on a pre-set timer. This allows users to appear to be on the phone if walking at night, or to create an excuse to leave a situation that may become unsafe.
BSafe also has a voice activation feature, which allows a specific chosen phrase to activate the app and alert it to an emergency. Additionally, a livestream feature can be activated with the alarm that will stream what a user's phone sees and hears to their connections. These features are unparalleled in the other apps but are only included in the premium plan for $7.99 a month. This app is also reliant on users' connections to keep them safe and will not directly contact the police if they activate the SOS.
Circle of 6
4.7 stars in the Apple app store
Free
Best used in: social situations
Circle of 6 is the ideal safety app for college students who may be going out. The app allows users to upload six contacts to their circle. These contacts can be notified at the touch of a button of their location through pre-programmed text messages, which vary from sending their location with the words "come get me," to a "call me" text.
Circle of 6 also offers information on healthy relationships and access to two pre-programmed hotlines or a local emergency number of the user's choice. Additionally, the app allows users to send an "I'm ok; I got help" text if the problem is avoided.
Circle of 6 was created by the White House and the United States Department of Health and Services in the "Apps Against Abuse" technology challenge in 2011. It went on to win the challenge and was praised by former Vice President Joe Biden for its ability to be a new line of defense in users' lives.
The app is currently working on its Circle of 6 U version that will be customized to universities. Currently, UCLA, Williams College, Hobart & William Smith College and University of Houston students can download a customized version of the app for their campus.
Circle of 6 is the best option for discreet prevention of potential negative situations and allows groups of friends to stay connected during a night out.
Noonlight (formerly SafeTrek)
4.7 stars in the Apple app store
Free with the option to upgrade to premium features
Best used in: emergencies
This app is designed with a single glowing button in the middle that should be held down by the user until they either feel safe or wish to alert the police to their location. If the user feels safe they can release the button and enter their passcode to assure the app that they are okay. If the user feels unsafe, they can release the button and alert the police to their location. The noonlight app is meant for emergency situations when the user feels unsafe and needs more immediate help. Additionally, the app allows users to enter posts into their timeline so their actions can be retraced by the police in the app.
Tags :
app
safety
sexual assault