Students of Color need more space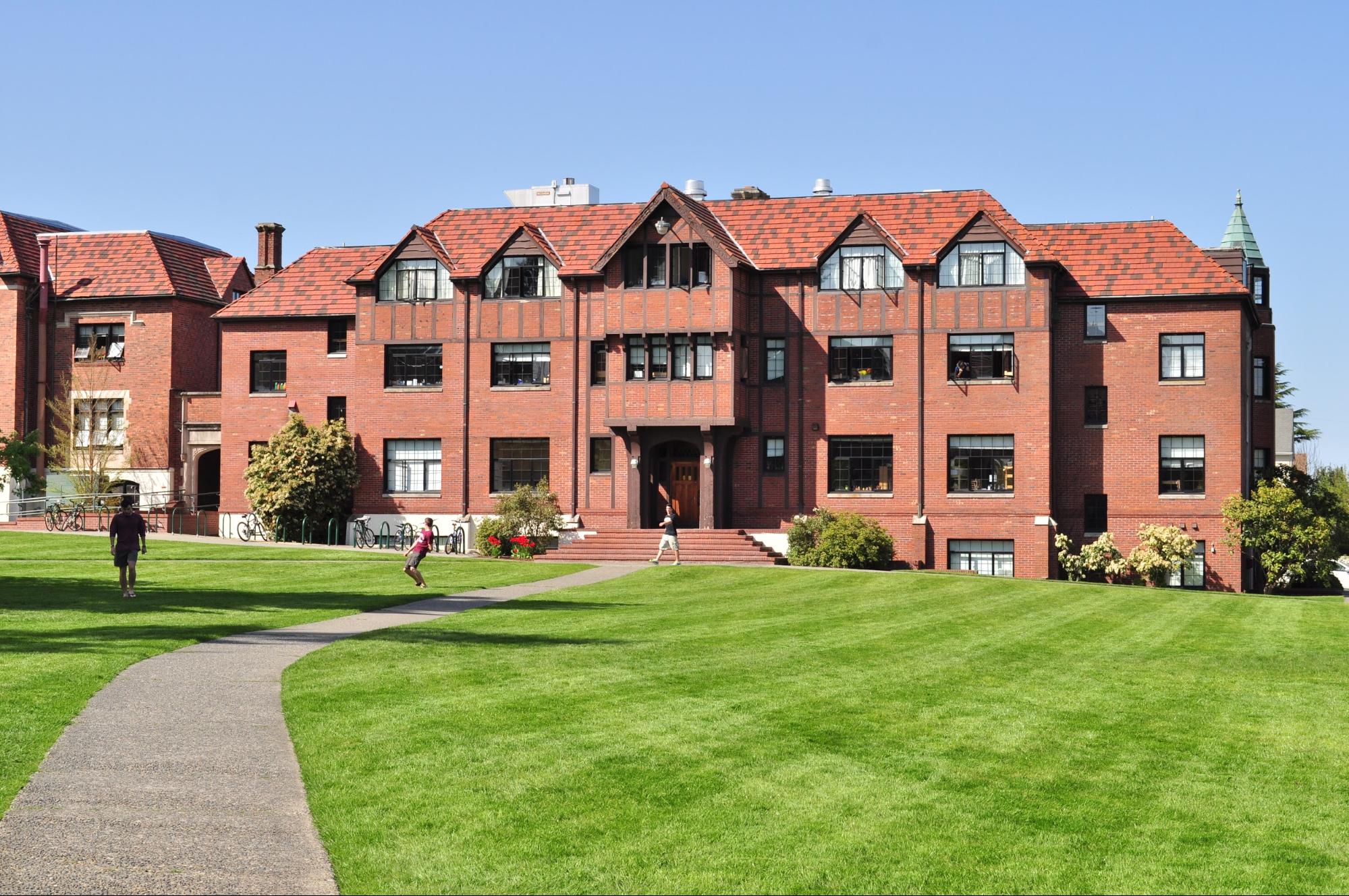 Pictured: Some of Puget Sound's residential halls — Photo courtesy of Wikimedia Commons
As a student of color on campus, community can be something very hard to come by. Four students have an idea that just might change that.
Though it's still in its early stages, the Student of Color Community Initiative (SoCCI) task force is looking to establish first-year housing for students of color. Christina Mills '22, Becca Lumbantobing '21, Mara Henderson '20 and Collin Noble '19 have banded together to provide a "living and learning community for first-year students of color," according to Lumbantobing.
Creating a community requires dedication and effort. It's never as easy as just going to a club meeting or being friendly with others who look like you — developing actual community takes time and resources.
"The four of us have experienced Puget Sound at different times, and we've seen the campus climate change throughout our time here. A shared experience that we've had is that there's a lack of central community for students of color, and we feel like this initiative will address that," Henderson said.
This undertaking is exactly the kind of change campus needs to see right now. With a worsening national political climate, many people of color are beginning to feel like good news is hard to come by. The success of this initiative would not only vastly improve the sense of solidarity between students of color on campus, but it would also make the University better and more equitable as a whole. Students of color, even if they don't want to participate or don't think it's necessary, need this initiative to succeed.
According to Henderson, the initiative would likely begin as a single floor in a first-year residence hall and involve an application process similar to that of the Honors program. Students of color admitted to the University would have the option to apply for and live in a community of other students of color for their entire first year, provided that they are dedicated to social justice.
"There is no program that is catered to students who are really interested in social justice or civic engagement. It just doesn't exist. And if you were to want to do something like that, it's on you to get involved with the Yellow House. Then I thought about how we also don't have anything like that for students of color, and so I started to think about how I could merge the two," Henderson said. Thus was born SoCCI (pronounced "saucy"), and in April the task force will present their proposal to Dr. Uchenna Baker, Vice President for Student Affairs and Dean of Students.
Henderson and Lumbantobing are also both members of ResLife, currently serving as Resident Assistants (RAs). Lumbantobing referenced a conversation she'd had with one of her current residents: "I was talking to her, and she's a student of color, and she really likes Tacoma and wants to be here, but from the minute she got to UPS, she didn't feel like this place was for her. Even when she went to the club that represents her identity, she didn't feel a strong sense of community. … The whiteness of this school is something that is a barrier to her feeling like this is somewhere she can learn and comfortably exist. That hurt me so bad, because if this had existed years ago, so many students' experiences would be different," Lumbantobing said, referring to SoCCI.
Living in a society already starved for representation and resonance with people of color, the best medicine so far has been realizing a community of people you identify with in your personal life. At the very least, even if you can't change the whiteness of our campus, you can change how you feel about it and what you do about it. With a first-year hall for students of color, I and many other students of color on this campus would feel so much more sound in tackling our everyday lives. This initiative would provide push back against the isolating power of whiteness.
"This effort is to build on work that's been happening the last year by Multi-Identity Based Union, which is a coalition of all the identity-based clubs on campus, to create this sense of community. Also, Solidaritea, a social gathering of first-year students of color led by RAs," Henderson said, and proceeded to tell me how other students can help.
Currently, a petition in support of this initiative is live and in need of signatures. If you want to support these students and generations of students to come, check out the SoCCI posters around campus this week.
Tags :
color
Justice
race