New identity-based club carves out space for biracial and multiracial students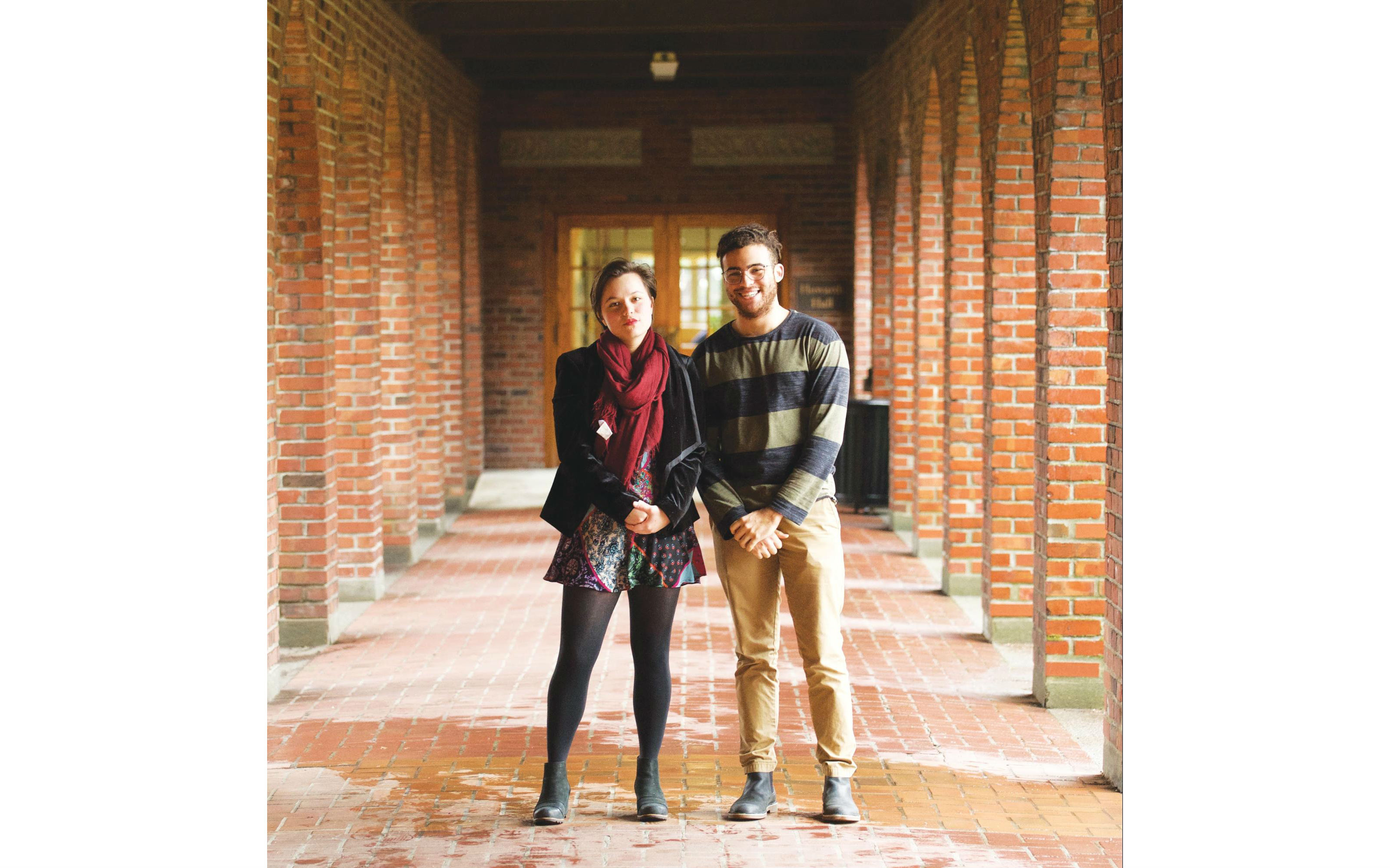 Left: Yee, Right: Thomas — Photo courtesy of Photo Services
Puget Sound's newest identity-based club, the Coalition for Multiracial and Biracial Students (COMBS), has been in the works since last spring. The idea for the club came after current cofounders and sophomores Lenora Yee and Isaiah Thomas participated in the Posse scholarship retreat. At the retreat, Yee and Thomas connected in a discussion group of multiracial and biracial students.
Both co-founders remember the experience as eye-opening. It was the first time they had participated in a group discussion exclusively with other multiracial and biracial students. Both Yee and Thomas had previously attended other identity-based clubs that were focused on a single identity. As multiracial and biracial students, both co-founders wished for a community that would cater to students of multiracial backgrounds on the Puget Sound campus.
"We were both in other identity-based clubs. In my experience I was like 'I love y'all. … We're all Asian and that's great,' but I felt like there was a part of me that isn't in this club," Yee said. While Yee identified with her common connection to other club members, she also felt that her whole identity as a multiracial student wasn't included.
As other identity-based clubs similar to COMBS have ended prematurely in the past, Yee and Thomas are focused on creating a club that will continue to create community for students for years to come.
"There was more pressure to make it happen as well as more energy towards creating it because it is an identity-based club. And it wasn't unprecedented because there had been other groups like this, but those groups had never stuck and there wasn't one currently on campus," Yee said.
After the retreat, Yee and Thomas both began to feel passionate about the need to create this club. They formally began the process of creating COMBS at the start of last fall semester. Additionally, Yee and Thomas have been helped by the advice of community members like Dr. LaToya Brackett of the African American studies department throughout the process.
"Because it's an identity-based club, there is an underlying assumption that we want this to last for a while. We want this to keep going after we are done with our time at Puget Sound," Thomas said.
In addition to proposing the club, the co-founders began to assemble an officer team and brainstorm what their vision of the club would be for this campus.
After bringing it to the senate, Yee and Thomas were given unanimous support that COMBS should be created.
Currently, COMBS holds weekly meetings that use discussion questions to guide conversation. The club has become a place where students have gathered to find community and connection through shared experience as multiracial and biracial students on a predominantly white campus.
"It is often considered lesser because it is not a monoracial experience. But it is so much more because it is a multiracial experience," Yee said. COMBS is predominantly focused on creating a space that values the differences between students and their experience as biracial and multiracial students.
"Not only has COMBS provided me with a community of people with similar and adjacent experiences to mine, it has also helped me to become more aware of both the struggles I didn't realize that I face but also the privileges that I experience within the POC community, which is something I had never experienced before." sophomore club member Zoe Welch said.
Similarly, club member and freshmen Helena Marlowe spoke positively about COMBS. For Marlowe her experience coming from an international background was familiar with different racial systems from ones in the United States. Marlowe reflected on COMBS being a club that informed her of the experiences of other biracial and multiracial people in the United States.
"My experience has just been very validating and something I didn't know I needed. I've always been in very diverse environments then coming here I felt very out of place and uncomfortable with how homogenous it is," Marlowe said.
As the club moves forward, they are preparing for exciting new events. In addition to regular meetings, the club hopes to establish monthly open mic nights and even bring a speaker to campus who will present to the club directly.
"We are working on events. We actually just got out of a meeting with Dr. Brackett to bring a speaker to talk about multiraciality here," Thomas added. While these important developments are still in the works, it is obvious from Yee's and Thomas' excitement and dedication that great things are going to come from this club.  
COMBS holds weekly meetings at 5 p.m. usually in the Student Diversity Center (SDC). The meeting is welcome to everyone but is specifically focused on providing space for multiracial and biracial students. For additional information, contact Yee at llyee@pugetsound.edu or Thomas at ithomas@pugetsound.edu.
Tags :
club
identity
race