"Love is my religion," on-campus Christian group says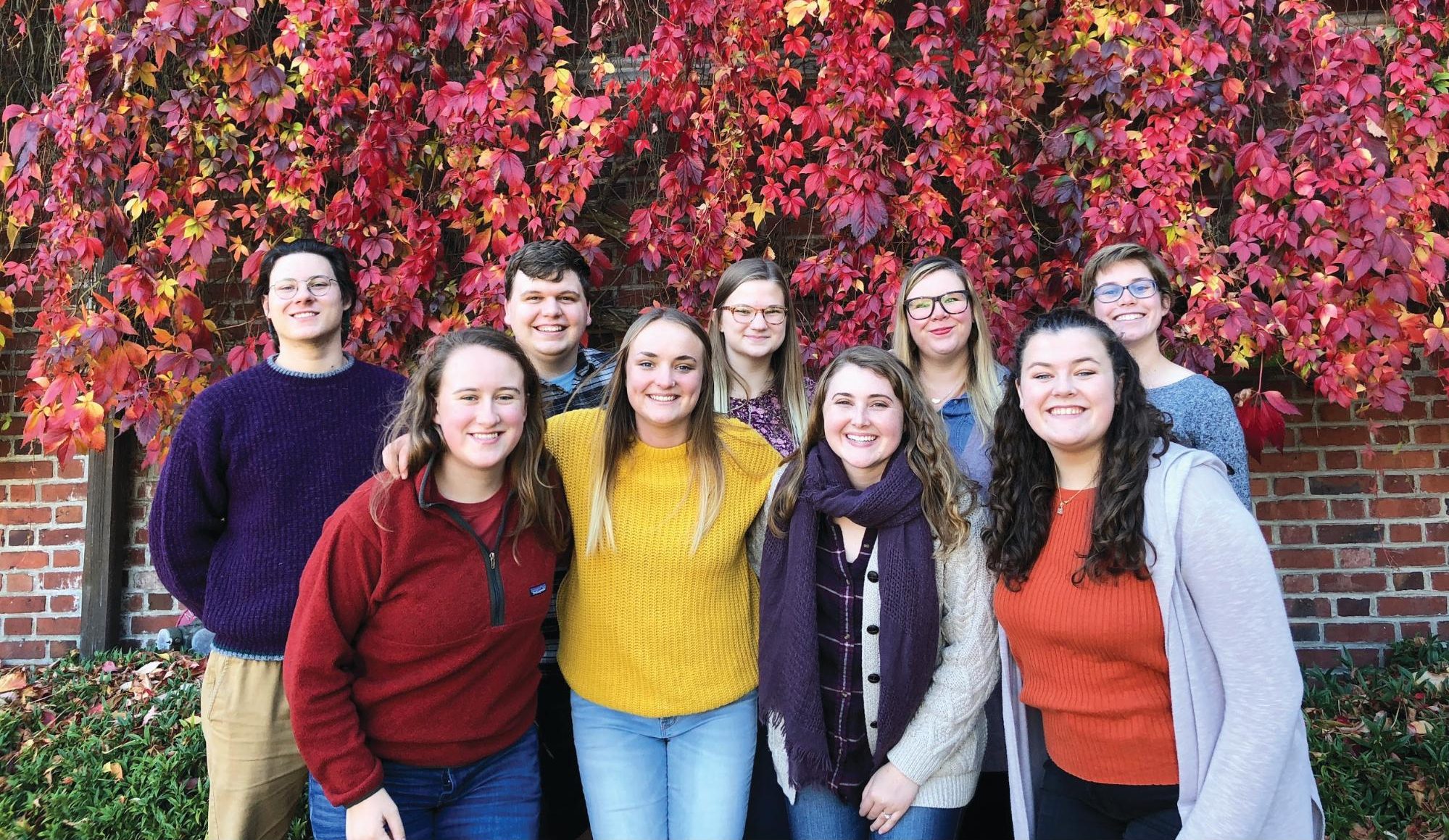 Pictured: Lighthouse leadership team — Photo courtesy of Lighthouse
Though Christianity has historically not been supportive of LGBTQ+ people, one on-campus club is working to change that. Lighthouse is an inclusive, LGBTQ+-affirming and non-denominational Christian community at Puget Sound.
Their Feb. 5 event, "Sexploration: The sacredness of queer sex" is a testament to the club's commitment to such inclusivity.
The event featured J. Manny Santiago, director of the Rainbow Center, a safe space for LGBTQ+ individuals.
Through Santiago's laid-back attitude and the welcoming environment created by Lighthouse, a diverse group of students was able explore the intersection between religion, sex and LGBTQ+ identities.
"I would say, in general for a Christian group to be doing that, it is very unique," junior and Lighthouse president Amelia Boyer said of the event.
As a Christian group on a liberal arts campus, Lighthouse has always been committed to exploring religion in less-traditional ways.
Last year, a lighthouse event on sex sparked the idea for the sexploration series, which will continue with two more sex-based discussions. Each will take place during the club's regular meeting time on Tuesday nights at 8:30 p.m. in the basement of Kilworth Chapel.
"Lighthouse is super accepting and affirming, which is super important to me as a queer person. Finding a place to practice my Christianity while being accepted for being gay is super cool," Boyer said.
During the event, Santiago spoke from his experience as a theology scholar. Additionally, he spoke from his perspective as a gay man who had grappled with the intersection of religion and his sexuality in the past.
To tie in theology, Santiago shared specific passages from the Bible as examples of LGBTQ+ love and intimacy.
"Manny's speech was super informative and relatable. We were learning a lot of things that a lot of us didn't know and were referring to the Bible. A lot of the times you hear the Bible say, 'This isn't okay,' but last Tuesday night we were really able to explore and say, no the Bible can be interpreted in many different ways," sophomore and Lighthouse service coordinator Hannah O'Leary said.
As the subject matter of the speech was new and unfamiliar to many audience members, Santiago's welcoming and personal speech made the subject approachable.
"He brought up some scripture that was reclaiming it under a queer lens in a way. Looking at something that may be considered a male friendship in the Bible, and seeing it as a gay relationship," Boyer said.
Additionally Santiago brought into question God's gender, a discussion that is extremely unique for a Christian group to partake in.
"Talking about God as trans is the type of theology that I feel many people do not get exposure to, and I believe these conversations can be super transformative for many people when they think about their faith. I look forward to attending events like this in the future and continuing the discussion with my campus community," sophomore and Lighthouse club member Olivia Sherry said.
The sexploration event is one example of the ways that Lighthouse has worked to be an inclusive and affirming religious club on campus. For O'Leary, Sherry and Boyer, conversations about sex through their religion are new to them.
"We are Christian-centered, so that is part of our service and our curriculum, so you have to be interested in that. But the club is pretty low-key and even if you want to meet a leadership member for coffee we are super interested in just getting to know you. … We are an all-denominational religious group so we have people who were Catholic growing up or still identify with Catholicism, and lots of Protestants, and you can be Agnostic or even Atheist or whatever, as long as you are willing to talk about Christianity," Boyer said.
Those interested in joining Lighthouse are encouraged to attend their weekly meetings every Tuesday at 8:30 p.m. in the basement of Kilworth. Boyer and O'Leary both shared their hopes that new members would feel comfortable coming to the club.
Another Lighthouse activity open to anyone is their weekly visit to Hilltop Urban Gardens (HUG), where participants connect with community members and each other through community service.
"First and foremost, Lighthouse is really chill. … If someone doesn't want to speak there is no judgement. We understand that we all come from different backgrounds and that can be really intimidating. Everyone's goal in the room is to make everyone feel welcome," sophomore and new club member Katie Kulus said.
Tags :
Christian
LGBTQ
love