Artist Review: José Gonzalez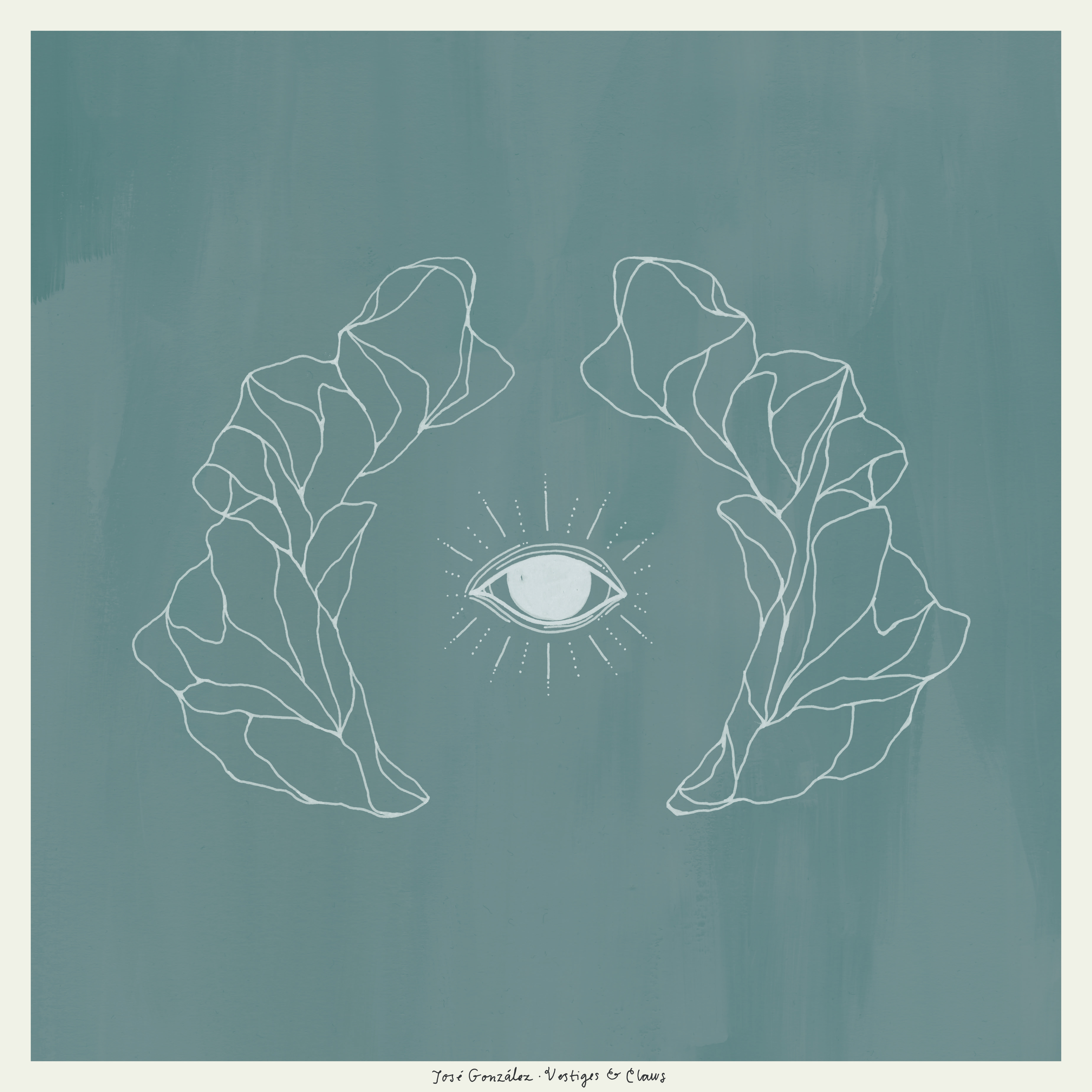 ARTWORK BY HANNELE FERNSTRÖM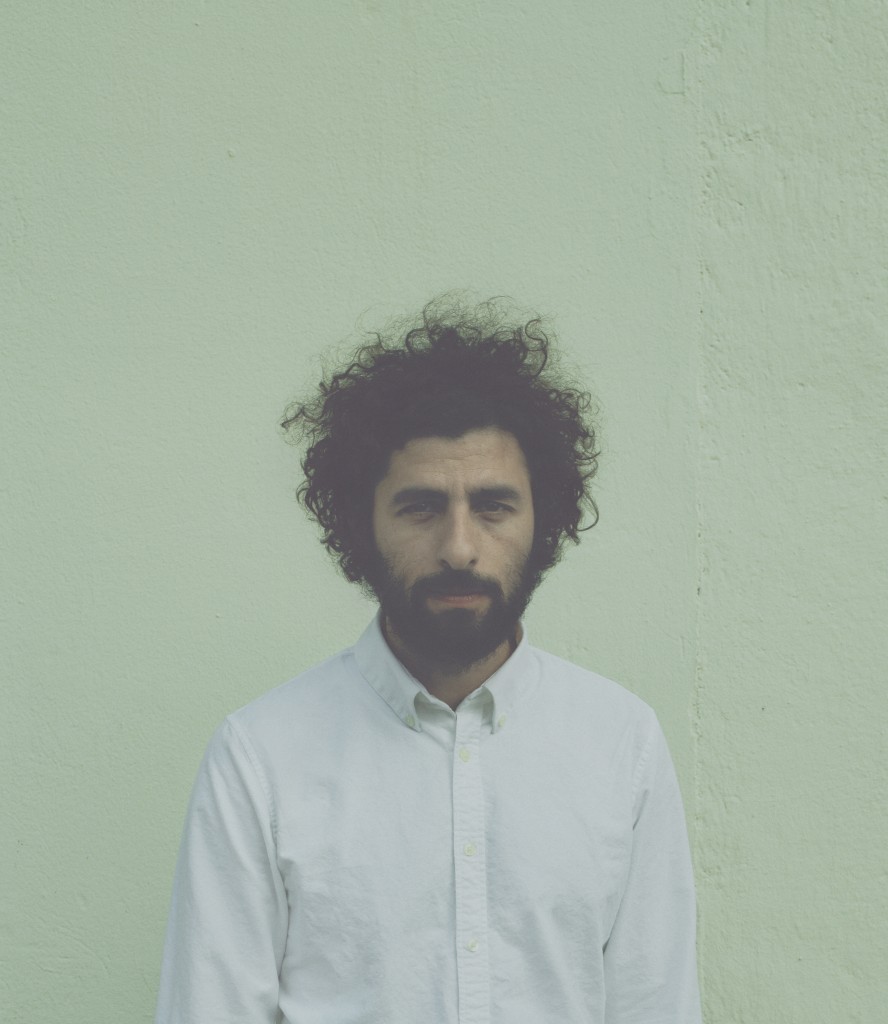 After an eight-year hiatus, José González reignited his solo work earlier in 2015 with a new album titled Vestiges and Claws. González spent the better part of the last decade working on a variety of projects, most notably a series of albums with Junip, a Swedish trio started by González in the late 90s. In addition, González did work for the Ben Stiller film The Secret Life of Walter Mitty, which produced what is perhaps his most successful single, "Stay Alive."
Vestiges and Claws brings not only the return of González to the solo game, but also the return of his distinct style, one that is similar to more well-known artists such as Bon Iver and Iron & Wine. Back in 2007, when González released his last studio solo album, In Our Nature, he was compared favorably to the two above artists, but his retreat to Junip left him in the dust while the other two ascended.
Working in three acts, Vestiges and Claws begins with a series of songs that are an obvious attempt by González to deal with lost loves, and more specifically loves that went sour without González noticing. Breaking from his normal guitar-and-lyrics style in "The Forest," González adds a flute seemingly straight out of the film Bambi, which perfectly captures the serene feeling of the woods. However, behind this peaceful melody, his lyrics speak of a much less harmonious subject embodied in the line, "Why didn't you show the cracks under the bridge, the gaps along the road?"
After a somewhat generic and uninspiring transition with "Lead Off/The Cave," González enters the true core of his album with "Every Age" and "What Will." Here, his message changes from lost loves to ones of more weight, namely the role of each generation—although it is apparent he is directing his words at the 20-somethings of the world—in bettering the world. In "Every Age," González stresses the importance of discovering their own path and living life to the fullest, all the while building a peaceful, cohesive world.
"What Will" asks two questions: first, are we going to just sit around and let the world fall apart or are we going to act, and second, what are we going to fight for? González opens with a series of soft strums of his guitar before singing "What will it be? Our legacy, lazy acceptance of the norm."
As the song continues, his increasing speed and harshness create a sense of urgency as he asks over and over "What will it be?" Vestiges and Claws is one dimensional with all the songs following a similar format, but it's a format that works for González. His passive singing voice compliments his guitar and sets the tone of each song, which remains perhaps his greatest strength.
Despite a lack of any single hit song, his ability to tell a cohesive story throughout the album makes it a success as a whole.
Vestiges & Claws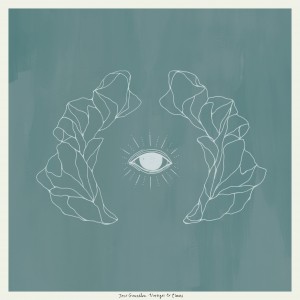 What will it be? How can the young-adult generation, and more specifically the Puget Sound community, make the world a more peaceful, co-inhabited place? Within Vestiges and Claws—a plea against apathy and a call to action—two things become clear.
First, González argues that it is necessary to break from the ways of previous generations and to carve our own path towards bettering the world, and second, that the idea of bettering the world is a large and vague prospect, and that there is no right answer to fixing the problems we face.
The title of his album provokes the question: will we be a vestige, fading and disappearing into history, or will we be a claw, attacking the status quo in order to move society forward? "Free your mind to leave dogma behind," González writes, and repeats.
Are there inherent truths in these ideas? Is it really necessary to break from previous generations to change the world today?
"My parents are very peace-oriented, so in that way I'd like to follow in their footsteps," sophomore Aviva Hamel said.
History professor Douglas Sackman agrees that it is not completely necessary for each generation to completely carve their own path, however that doesn't mean that it isn't an important for each to be unique.
"Both paths are possible, but there is a lot of power in generational identity," Sackman said.
"It's important to find our own way, but there are issues that still need to be solved," junior Megan Stuart said.
So what are the issues that need to be solved? This gets back to González's question "What will it be?"
To Stuart, it is helping solve financial inequality and strengthening the middle class not only in the United States, but around the world. Sackman, on the other hand, believes that creating a culture that believes in and strives for sustainability, while still addressing issues of equity and equality are crucial.
What is important to remember is that, as critical as it may be for a generation to carve its own path, it is even more important for each individual to do what they can to make the world a better place.
That can be big things, like Sackman's work to help end apartheid in South Africa, or something small, like helping a first year get adjusted to school like Stuart does as a member of University of Puget Sound Residence Life, or something in between, like the work Hamel does in advocacy for people suffering from mental health issues.
All that matters is trying to, as González puts it, "Take your time, build a home, build a place where we all can belong."
Tags :
Album
album release
album reviews
album you might have missed
indie music
music
music review
music reviews
music scene