Humidity and Static: Anything But Static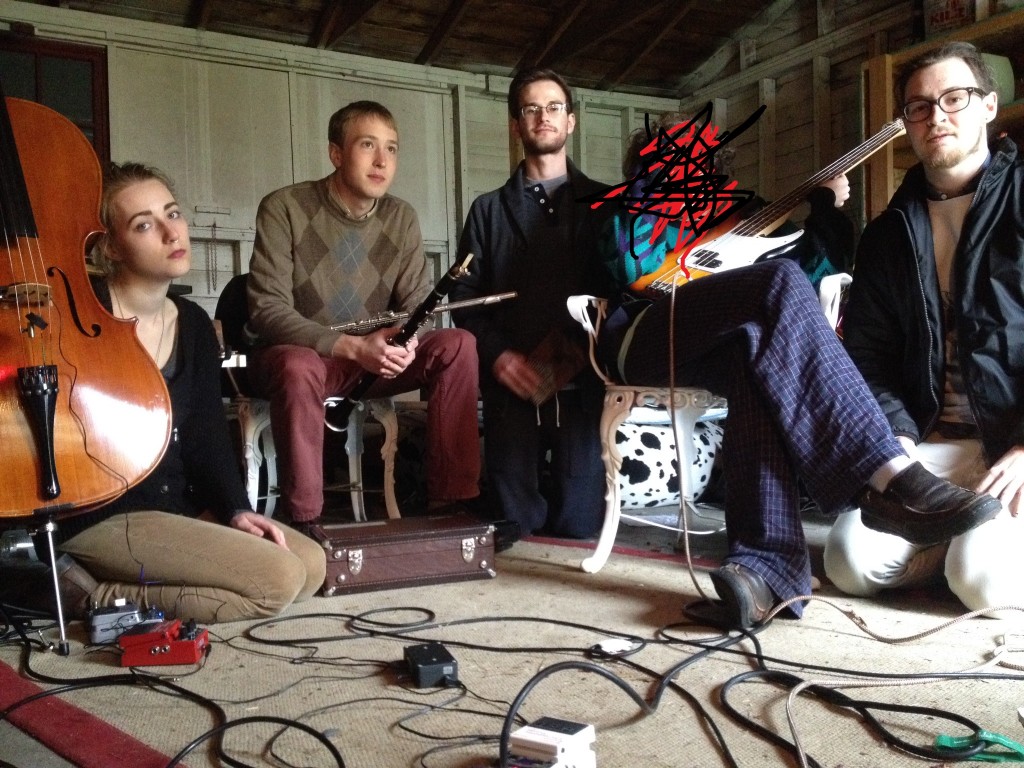 At almost any given moment during the day, you can hear violins and singing voices coming from the music building, KUPS playing in The Cellar or the occasional tune blasting out of an open dorm-room window.
Outside those department or dorm-room settings, however, Puget Sound plays host to its fair share of musical guests including bands such as Humidity and Static.
Humidity and Static started as a personal music project after senior Evan Boucher had the idea of making a Soundcloud account in 10th grade.
"Band," however, may yet be too definite a label for a musical project that—as Boucher implied—defies absolutes.
In short, what began as a solo project became a "band" about a year ago in Portland, Ore. when Boucher collaborated on an album.
"Ghost faith was a thought to make an album with friends and to let it be run by my friends," Boucher said.
Ghost faith is the newest album from Humidity and Static and features Boucher accompanied at various times by Kur Freyermuth, Samantha Hartenbaum, Charlie Bewer, Talison Crosby and Logan Miller.
In many ways, ghost faith, both as an album and as an idea, can be taken as some small indication of what Humidity and Static is as a band. It is a musical collaboration that goes in whatever direction it is pulled.
That is not to imply that either ghost faith or Humidity and Static is easy to manipulate, but rather that both are musical entities that are subject to an ongoing evolution prompted, as Boucher implied, by small moments of discovery.
"Each new album is a new thesis on Humidity and Static," Boucher said.
Cryptic as it may sound, listening to Boucher it is clear that he, at least, has a strong feeling of what Humidity and Static is. It is something that is about atmosphere, about fluidity, about something true and deep both outside and inside of one's self, and something that is about friends creating music at an entirely new level with one another.
Humidity and Static, to put it differently still, may simply be about following "signs" and staying authentic to one's self. To that effect, Boucher recounted Humidity and Static's live show at the Alder Arts Walk and the migraine he suffered after the show.
The band had, to some extent, played with fairly substantial rock sounds, with Boucher himself playing a loud, heavy-sounding electric baritone guitar. But afterwards, Boucher took his migraine as a self-evident indication that the band should pursue a softer sound.
That kind of discovery, in many ways, defines what Humidity and Static is. As their Facebook page implies, it is something "for ghosts/by ghosts" Something that is simultaneously definite and as well as spectral.
"Humidity and static is a conversation happening on the other side of a crowded room that seems to mean more to you than it does to the people who are actually having it. In 2014 the conversation was about ghost faith," Boucher wrote in the album's description. "Ghost faith lives deep inside you… the perfect shade you always struggled to mix just right."
Boucher's affinity for the cryptic and otherwise enigmatic explanations aside, Humidity and Static has seemed to make a lack of exact definitiveness work for them. For, far from being a detraction or insurmountable challenge, each member has simply seemed to accept their musical creation as a new way of understanding that takes them where it may.
There is simply no one-size-fits-all way to understand Humidity and Static or its music. The band is more about the exploration of concepts and types of existence than about pursuing any formal or exact label.
Humidity and Static's music definitely fits these several, if vague, evaluations of the band's exact nature. It makes use of soft sounds, dissonance, repeated pauses, and frequent droning, leaving the exact path of any given song impossible to predict.
Boucher's earlier album Sleep Kingdom, too, is a reasonably inexplicit creation, relying on experimentation and layer-upon-layer of vocals rather than any typical musical sound.
In the end, this deep-seated ambiguity, imprecision and predilection for "discovery-based" evolution is a critical component of the band and, arguably, the only real way to understand it.
"If you want to write about the band, this is what comes out," Boucher said.
Currently, Humidity and Static is working on an EP that was conceived between Sleep Kingdom and ghost faith. Find them online at facebook.com/humidityandstatic and humidityandstatic.bandcamp.com.
Tags :
Campus music
College Music
Humidity and Static
music
Puget Sound
university of puget sound