Phone Sex Spices Up Relationships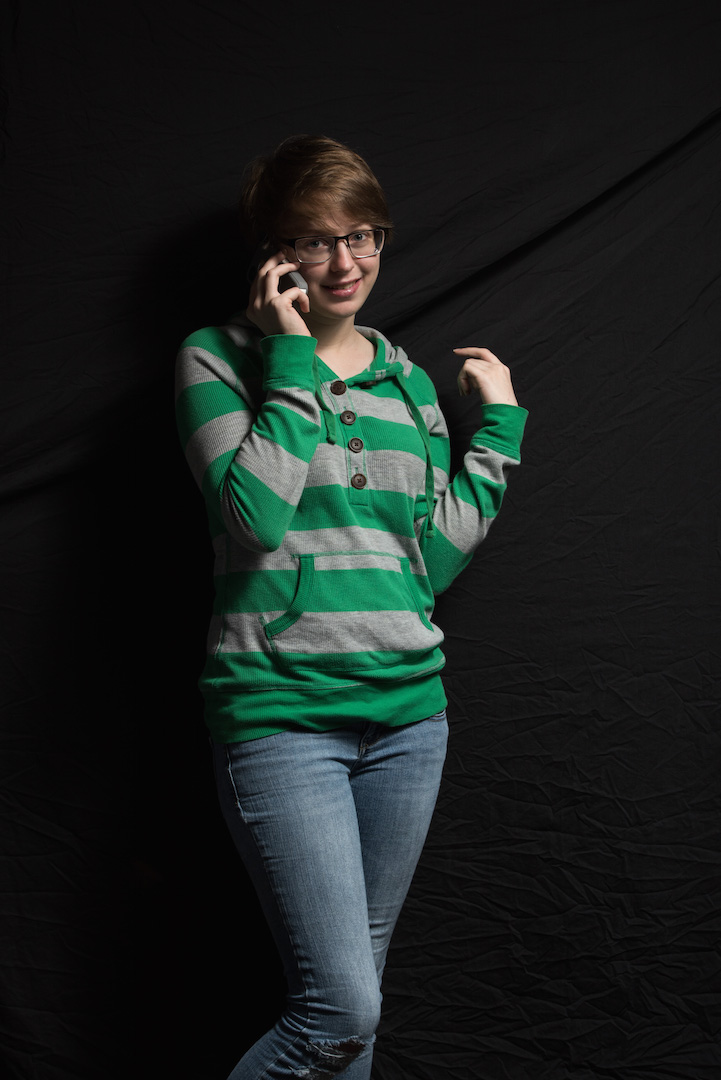 Phone sex: let's talk about aural sex, baby. It can be awkward. It can be challenging. It can be creative. It can also be steamy in a way that in-person sex might not be.
"I think of phone sex like eating a donut," junior Kermit the Frog said. "I will never go out and get a donut on my own initiative but if someone offers me a donut, I'll generally take it and I'll be happy about it."
So what exactly does phone sex mean? Sex educator Ashley Manta and former phone sex worker wrote "A Feminist's Guide to Phone Sex," which is available for free online, explains that phone sex is "a verbal and auditory intimate exchange between partners. It doesn't necessarily have to turn you on because it's a lot of trial and error in trying to figure out what you like because you are acting out fantasies."
Phone sex isn't just for long distance relationships; it can be a nice change of pace for all relationships. Phone sex allows each partner to talk about and describe fantasies that they might be nervous to actually play out in real life.
"It never crossed my mind," senior Miss Piggy said. "And it didn't seem to match my sexual maturity when I was in a long-distance relationship; it didn't dawn on me."
Phone sex is not highly publicized and is often associated with the stigma of phone sex hotlines that advertize on the last page of creepy newspapers and magazines with limited readership.
Manta explains that a difficult and daunting aspect of phone sex is not the act of phone sex itself, but rather saying traditionally dirty words out loud. Manta suggests reading erotica that both you and your partner like out loud. This is a great way to get used to the language without having to come up with explicit content yourself.
"When I was abroad, plenty of people, men and women, on my program either had phone sex or Skype sex with their long-distance partners," Miss Piggy said. "That was my first time I had actively talked about phone sex with other people. I still have never done it, but it seems more normal to me now."
News flash: both men and women like phone sex and it's nothing to be ashamed of.
Manta says there are three primary reasons people like phone sex: it is intimate in a way that other communication methods­—like email—are not, you don't have to look attractive while doing it and you can do whatever you want without having to worry about physical limitations.
Now even the sex toy industry is catching up on the desire for phone sex and creating devices that can be controlled by smart phone applications like the OhMiBod blueMotion or the WeVibe 4 Plus. There are even toys that can mimic penetrative sex (check out the brand "LovePalz") and can make phone sex all the more real.
But what if you want to try phone sex and your partner does not? Manta suggests asking informational questions (beginning with "what" and "how") to ascertain the source of their reluctance. For instance, "what is it about phone sex that feels uncomfortable for you?" Or "how can I be supportive in exploring this edge with you?" At the end of the day, it's not cool to coerce someone into doing something they don't want to do, but one can benefit from knowing why a partner is not interested in doing something you might want to try.
For a sure-fire way to start a sexy phone conversation, pick up the phone and sing a few Soulja Boy lyrics. Kiss them through the phone (consensually) and they might kiss back.
Tags :
advice
cell phone
Happy Trail
phone sex
sex