My Brightest Diamond blends styles in new album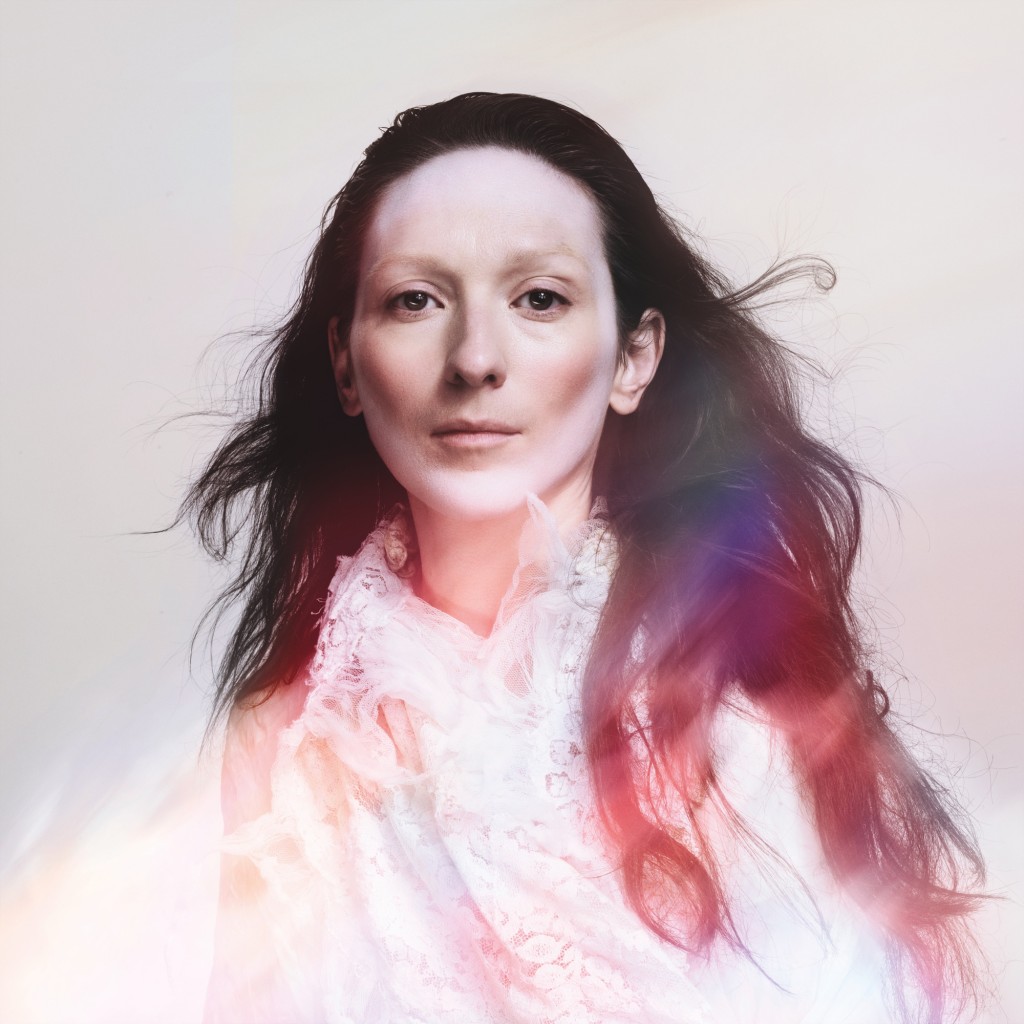 If there really is a genuinely original way to get people to take notice of your forthcoming album, incorporating a full marching band into the headline single might just be it. Shara Worden, under the alias of her opera-pop music project My Brightest Diamond, did just that.
September saw the release of My Brightest Diamond's newest album, This Is My Hand, a clatteringly powerful and sweeping tour de force. And it just so happens that the lead single "Pressure" begins with a catalyzing drumline against which Worden's spiraling vocals are pitted.
"Pressure" is a percussively crushing, cutting story of pressure and time that, in a pinch, might well be able to fill Shirley Bassey's mold and serve as the theme song to the next James Bond flick. It's unique, tantalizing, a little haunting and inexplicably beautiful.
The single never gets carried away, never gets ahead of itself, and, like its music video, is perfectly performed. As with Worden's former projects, it seemingly blends small elements of opera, pop, cabaret, chamber music and rock.
Operatically trained at the University of North Texas, Shara Worden, a dead ringer for Tilda Swinton, has a history of blending the musical genres, leaving her music at times alluring and, at other times, unbearably maddening. The division is hardly surprising, for Worden's particular multi-generic amalgamation is certainly not for everyone.
It is something that, upon closer research, has seemed to either enchant audiences or drive them away in angry hordes. Nonetheless, Worden has endured and continues to stare unflinchingly into the musical void, using her operatically-honed voice to construct her personal, idiosyncratic, trans-mundane universe.
Following her time at the University of North Texas, Worden spent a year in Moscow, Russia, learning Russian and writing music, culminating in her self-released and limited edition EP, Session I. In the years following, she has embarked on an impressive musical journey that has seen her perform with indie-folk singer Sufjan Stevens, release five albums under her My Brightest Diamond alias, and has seen her carve for herself her own musical niche.
Though This is My Hand's strong points are irritatingly front-loaded, a point which has been also been emphasized by other writers, This Is My Hand is a quite successful musical endeavor that carries on Worden's musical modus operandi; that is to say, she has mastered the practice of blending styles.
Reviews have been absolutely obsessed with pointing out the album's unrivaled blending of coarse art-pop with sharpened, if not operatic, vocals. This is not without cause, for all throughout This Is My Hand, the mixing of styles inevitably manufactures a striking image, both in the album as a whole and in each self-contained song.
Both lyrically and musically, the album is hardly beholden to any awkward, vacillating adolescence. This Is My Hand has the good fortune of being absolutely sure of itself, existing completely and firmly in its prime. That is not, however, to say that This Is My Hand displays a uniformity so painstakingly orchestrated as to seem artificial.
While the album does seem practiced and orchestrated down to its smallest detail, it also displays a certain human versatility. Words are carefully chosen and sound meticulously crafted, but there is something in the reverberating rhythms, incongruous pulses and the jagged bass lines which seems eminently spontaneous.
It's serious, and covers serious issues, without taking itself too seriously. A certain power comes from that kind of maneuverability. This Is My Hand comes off as the sum of its multi-generic parts, exploring themes of community, sensuality and notions of music both within society and within one's self.
Worden herself has stated that the album was, in part, inspired by "The World In Six Songs," Dr. Daniel Levitin's bestselling novel about how music has shaped humanity.
Worden has stated that the album is her way of reevaluating what music means to her. It asks the question 'what is the value of music.'
And whether it's through the drumline of standout track "Pressure," the meditation on love and violence in "Lover Killers," the moody swagger of "I Am Not the Bad Guy," or "This Is My Hand's" appeal to distinct body parts and emotions, the album's distinct nature is evident.
More introspective than extroverted, the album, in no small part due to Worden's enveloping vocals, is simultaneously vulnerable, vicious, demure, playful and infinitely emotional.
Amidst its several successful tracks, however, This Is My Hand contains a few less successful eccentricities. Tracks like "So Easy" diminish the maelstrom of chaotic, yet somehow controlled, emotions of standouts like "Pressure" and "Lover Killer."
While not a complete success in the most literal of connotations, This Is My Hand is a visceral exploration of musical style and human emotion. Worden's vocals are a high point in even the weakest of tracks and push the album as a whole to new heights.
Overall, This Is My Hand displays an arguably unprecedented diversity of texture, sound, rhythm and style. Ripe with percussive pounding, twinkling bells and distinctive sonic dimensions, This Is My Hand is a force to be reckoned with.
Tags :
Album
music
My Brightest Diamond
review
Shara Worden