Dining services welcomes improvements post-renovation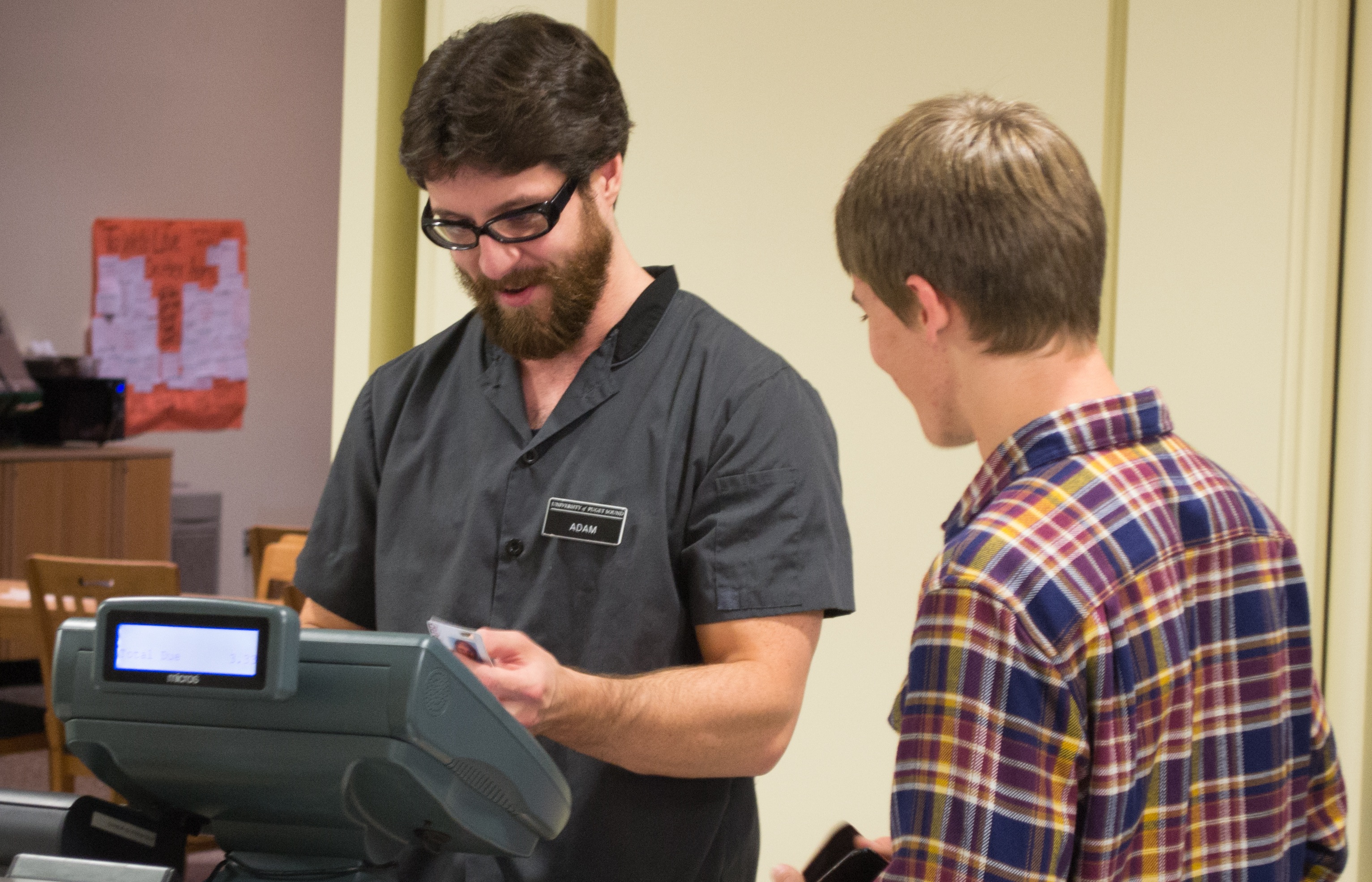 Construction on an 18,000-square-foot expansion of Wheelock Student Center has been finalized since the end of August.
Multiple changes and improvements have been completed in the Diner: the kitchen is three times larger, providing significantly more space for employees at Dining and Conference Services. The serving hall is completely revamped while a new, 162-chair extension of the second floor dining area, Marshall Hall, finally frees up elbow room for students and faculty. Terry Halvorson, Director of Dining Services, shares details about the renovations.
"It's incredible. We're very happy," Halvorson said. "We are able to do more fresh products, more homemade soups, we can cut and prepare more fresh fruits and vegetables…our whole salad bar is organic now, all of the vegetables."
New features have been added to the servery, such as an Allergy Friendly bar that expands selection from the radical vegetarian/vegan bar, which had been in service since 1998.
"The Allergy Friendly station…from what I've heard from a lot of students it's a very popular station," Bryston Nahm, Employee Coordinator Student Lead of the Diner, said.
The station now excludes eight common allergens and gluten, and many of the items on the bar's previous menu are now available at other stations. Introducing more allergy-friendly dishes allows accommodations for the growing number of food limitation-prone students and faculty.
"We want to serve every single student," Halvorson said.
While students in the past have complained about the monotone flavor of S.U.B. food, now they can find more variety with the new Diner.
"It's quality food," Nham said. "What people don't realize is that the chefs in the back, the people you don't see, they spend so much time and so much hard work to create not just meals, but top-quality meals."
Subtle changes have boosted sustainability efforts. The kitchen now features two InSinkErators for consumer food waste.
"It goes to the city of Tacoma treatment facilities, and it's converted to Tagro," Halvorson said. "Tagro goes full circle, it's a fertilizer, and it's then sold to the community. It's actually used in our campus garden."
The new conveyor belt for dish return does not require the use of a tray, cutting back on water used to wash food trays.
The experience for DCS employees and for students and faculty alike has been revolutionized.
"We were all starting from the bottom…We have new options available for students at all different stations actually," Nham said. "We are struggling with the efficiency of getting food to the customer…. We have the Deli, the Grill, and the Latin American right next to each other, that's three high-volume stations."
The efficiency of customer service is not entirely due to blueprint error, however. The workforce at the Diner is currently 32 percent lower than it was last spring. "We had over 100 student workers last semester," Nham said. "This year we have—as of right now—I just hired 30 more, but right now we have 68… We're struggling with filling all the stations."
New changes to the S.U.B. also bring workers and students together in a new way. "I do love it, I really enjoy working at the Diner," Nham said. "The workers all dedicate 100 percent of their effort into it… What I love about it is that sense of family, in terms of the workers, but it also allows students to connect with each other in terms of food."
The Diner is selling around half the number of bottled beverages than in previous years. Instead, three of the famous Coke Freestyle fountains, also known as Infinity Machines, are now installed in the servery.
They offer 140 different soda combinations, including ice and water. With greater servery space, more reusable dishes such as coffee mugs can be utilized.
New electronic television menus reduce paper used from the previous Diner, which printed out all of the menus. More details are available on the DCS page of the University website.
Tags :
Campus
DCS
Dining Services
Food
renovation
SUB
Wheelock