Life in the Puget Sound Bubble & why we need to leave it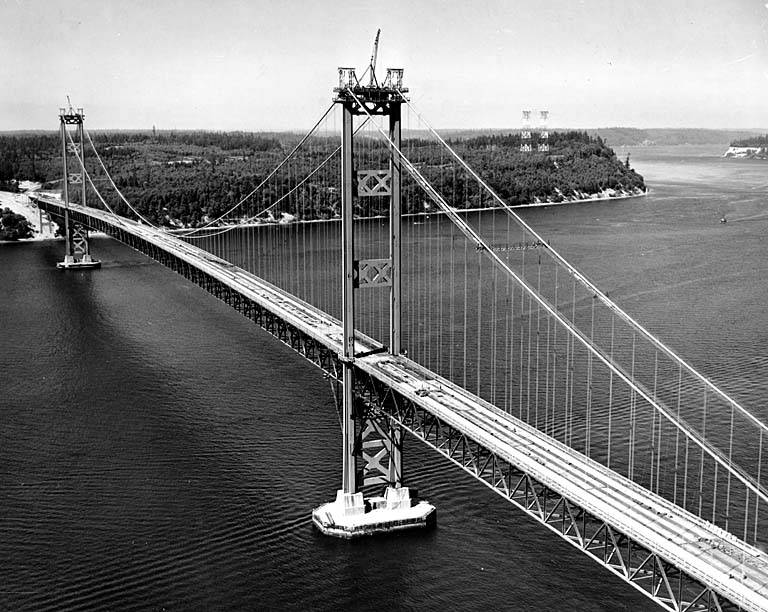 The Tacoma Narrows Bridge links Tacoma to Gig Harbor. Keep driving and visit the Olympic Peninsula. — Photo credit to Harry R. Boersig
As a school where 74 percent of our students come from out of state, according to the University website, there is a large disconnect between the campus and Tacoma. Being a residential school means most of our students live either on campus or within a few blocks of campus. Our classes, activities and many jobs are also based on campus. This further prevents people from leaving campus and reinforces the Puget Sound Bubble. The Bubble goes two ways; students do not feel the need to leave campus and as a result, Tacoma locals are not as aware of the University.
The University should strive to be an active part of the Tacoma community. Regardless of whether you intend to be in Tacoma only during the academic year for the next four years or if you intend on staying here after graduation, while you are living out here you are affecting the Tacoma community. Rather than simply being a passerby who does not venture out beyond North End, try to become more involved with events happening around the city.
As first-year Christina Mills who is from Tacoma put it, "The Puget Sound Bubble makes it hard for students to actually embrace the environment they've decided to live in."
This is initially because the campus is located in a segregated part of Tacoma that consists predominantly of white people of a higher socioeconomic background. Students often think that stepping foot off campus enlightens their understanding of Tacoma, when in reality there is much more beyond the streets that begin with "N."'
While discussing Tacoma, students will frequently reference it as being unsafe.
" The overall notions of Tacoma are inaccurate," Mills said. "They vary from good to bad based on location. Anywhere from 6th Ave or Downtown Tacoma to Point Ruston Way is so-called 'aesthetic, and beautiful', but anywhere else beyond this is 'dangerous' or goes undiscovered. There is no doubt that ideas about Tacoma stem from the demographics of the people who live here, and because of this I am both offended, and disappointed."
This attitude of hesitation, judgement, and disinterest that many students harbor against Tacoma has implications for students and the city. We further isolate ourselves from the city when we have that attitude. Our students having that attitude can also alienate people from Tacoma, especially students on our campus.
I asked sophomore Nani Woodard about their opinion on the University before coming here.
"All I knew about UPS…" Woodard said, "was that it was preppy, expensive, and you probably wouldn't be able to get a job outside of the PNW with a degree from here."
We should try to attract more local students to attend the University. Through programs like the Tacoma Public Schools Initiative, the University is trying to attract students. The Public Schools Initiative provides financial aid to students from Tacoma Public Schools. While this financial aid helps to attract students to the University, simply giving a student money does not do enough; there needs to be structural support for these students.
This view of Puget Sound can prevent local students from applying here and ultimately attending here. Furthering programs likes the Public Schools Initiative and other access programs can help to bridge the gap between the local community and our campus. Providing adequate support for these students can help to retain them.
Beyond attracting local students, we should be trying to change our reputation with general community members. We should strive to be active, engaged members of Tacoma, caring about issues affecting our city. CICE is always working on projects to open up campus to the greater community, and vice versa. The Local Logger Program has organized a number of events aimed at getting Loggers involved in greater Tacoma, be it through volunteer beach cleanups or helping out at Hilltop Urban Gardens.
If we can leave the confines of Alder and Union and get out into Tacoma, we can change the reputation of the school.  
Tags :
bubble
Campus
Tacoma