Tacoma to grow edible food forest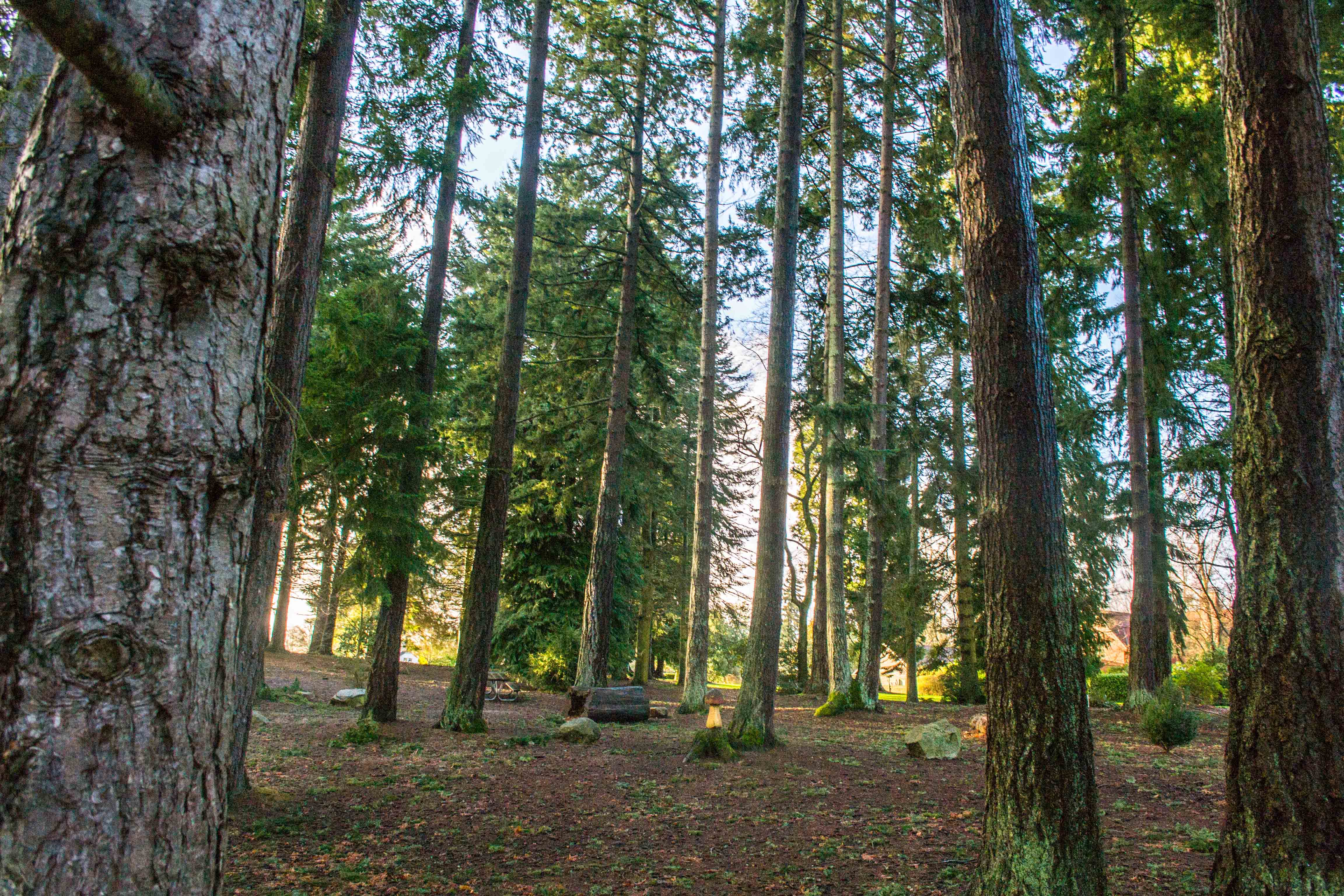 Tacoma will soon be opening its very own edible food forest. Inspired by Seattle's Beacon Food Forest, a group of local food enthusiasts will be planting Tacoma's. This type of forest is one of very few like it in the entire country.
Building a Food Forest, or what is sometimes called an Edible Forest Garden, is a gardening technique that mimics the structure and function of a native forest. Edible and medicinal plants are chosen based on ecosystem layers: tall trees, short trees, shrubs and vines.
"Plants are placed together if they work together biologically, and are spaced to maximize production while minimizing competition," Design Lead Kelda Lorax said. "The overall effect is to create a 3-dimensional garden space that is a pleasure for the community to interact with, and has foods as an added benefit."
The type of design that is going to be used for planting the garden is called permaculture, defined as "the design of sustainable human habitats (involving) food-growing, water catchment, appropriate technology, natural building, waste cycling."
So, now an important question, can you eat the food? "We'll cross that bridge when we get to it," Lorax said.  "At this point the food is open to all in theory. We may, like other food forests, need to have lots of signage about waiting for fruit to get ripe, and about leaving enough for others."
The site already has a lot of native plants that are edible, medicinal or have habitat qualities. "We'll be leaving most of those and increasing their yield," Lorax said. "At the same time [we'll] be installing more plants that are like our forest plants, but have a higher yield." Food in the forest will be planted in phases. "In phase 1, we're planting a couple Chestnuts, some Elderberries and Serviceberries, Paw Paws (a forest understory plant native to North America but not this area), nitrogen-fixing plants like Autumn Olive and Goumi, and more typical food plants like Mulberry and Asian Pears," Lorax said.
"The community members in charge of the project wanted to create this type of forest so that (Tacoma) can showcase a type of food-growing that has a lighter touch on soil degradation than typical agriculture does. We hope to increase awareness of how great our native plants already are, as well as what plants can grow with minimal input besides what our forests already provide." The work in this garden will be done entirely by members of the Tacoma community.
Recently, the project has had to push back their tree planting date because of the cold front. Lorax says that it was not a problem, however. "More time is always good as far as providing more time for outreach and community input."
The planting date is Mar. 9, and there will be a workshop on Water-Holding-a how-to on digging holes for the plants-on Mar. 8 from 1-5 p.m. at The Gathering Church (4012 E. Portland Ave). The actual work party for planting the forest will be on Mar. 9 from 10 a.m.-1 p.m.
The pilot location is the acre just south of the Swan Creek Community Garden. The closest intersection to the park is 42nd and E. Roosevelt. If you would like to learn more about the project or would like to become involved, visit swancreekparkfoodforest.eventbrite.com.
Supporters of the project are MetroParks Tacoma, Pierce Conservation District's Community Garden Program, Divine Earth Gardening Project, Vibrant Life Permaculture, Sustainable Tacoma Pierce and many more. The plants were made possible by the City of Tacoma.
Tags :
food forest
Kelda Lorax
Metro Parks
sustainability