Football team loses to rival Pacific Lutheran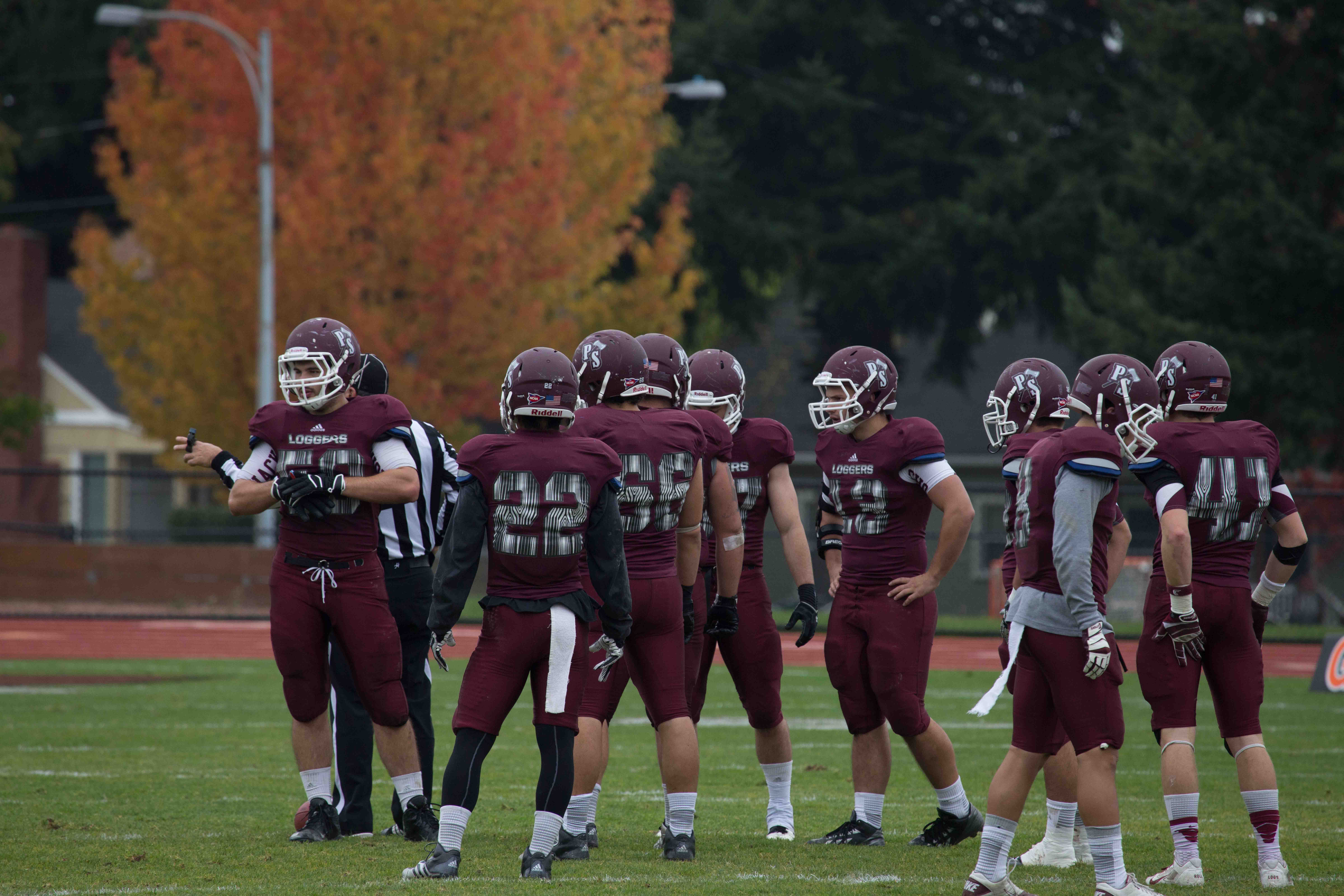 The Loggers lost to crosstown rival PLU Nov. 2. In the first half of the game the Loggers were able to keep the Lutes at bay, going in to half time tied 7-7. The team would fall behind though in the second half with the Lutes winning 41-21.
The beginning of the game looked promising when junior Connor Savage (Bothell, Wash.) had a 34-yard return. The Loggers could not keep up the momentum, however, gaining only 35 yards in the first quarter. The first quarter ended 0-0 with both teams struggling on offense and defense.
In the second quarter the Lutes were able to score the first touchdown with the clock at 10:33. A poor punt by PLU set up the Loggers to score. Junior Brandon Foley (Bothell, Wash.) completed a series of passes culminating in a scoring-throw with junior Kevin Miller (Seattle, Wash.). This marked Foley's  41st touchdown pass earning him a new record at Puget Sound, surpassing Ivy Iverson's record from 1979. Sophomore Sawyer Petre (Denver, Colo.) had a successful kick securing the tie at the end of the first half.
The Loggers started the third quarter strong. Freshman Max McGuinn (Bellingham, Wash.) tackled Lute James Swinyard giving Logger offense a great driving position. Senior Kupono Park rushed for this third touchdown of the season, putting the Loggers ahead for the first time in the game.
Though the Loggers came out strong at the beginning of the third quarter the Lutes were able to pull ahead and outplayed the Loggers for the rest of the game. The Lutes scored 4 touchdowns in a row giving them a 34-14 advantage.
The Lutes slowed down by the fourth quarter, but the third quarter would prove decisive. The Loggers were able to make one more touchdown when Foley threw a 45-yard catch to junior Peter Bell (Klamath Falls, Ore.).  The Lutes came back with the final touchdown of the game, ending at 41-21.
This has been another difficult season for the Loggers. Individual players have had success and set personal and school records both at home and on the road, but since their win at Whittier the team has not cinched another victory. With just two more games in the season there is still a chance for Logger victories.  The Loggers play Linfield on Nov. 9 on the road and will return home for their final game of the season. The Loggers will face off against Willamette on Nov. 16 at Baker Stadium.
This senior game is the last time seniors will play at home and is a great chance for the Puget Sound community to support the team in their last home game of the season.
Tags :
Football
Loggers
losing
pacific lutheran
rivals
sports