Guitarist Phil Madeira visits Puget Sound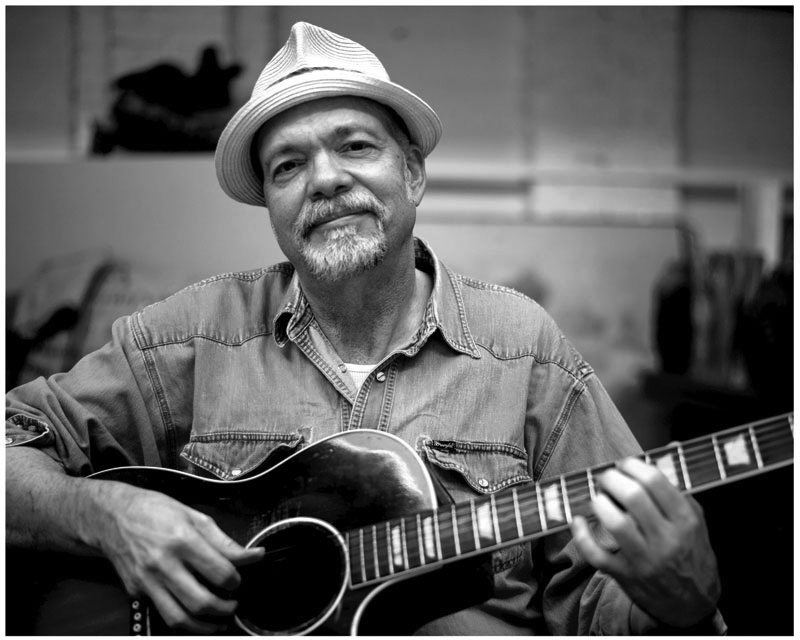 Phil Madeira recently came to the University of Puget Sound to perform a short set of acoustic music in the Wheelock Student Center Rasmussen Rotunda, as well as to work with some student musicians on campus. The event was put on by Puget Sound's Office of Spirituality, Service, and Social Justice.
Madeira has played with many other artists. In 2008, he joined the band The Red Dirt Boys, formed by musician Emmylou Harris, which was composed of a fraternity of other musicians, such as Buddy Miller and James Burton, which Harris brought together.
Along with being part of various music groups, Madeira has collaborated with many other musicians on a variety of projects. He has had songs recorded by Garth Brooks, The Civil Wars, Bruce Hornsby and several other musicians and music groups. He has also appeared with Dave Matthews and Patty Griffin, among others.
Madeira also provided the guitar part for Merrill Farnsworth's theatrical piece Jezebel's Got The Blues… and Other Works of Imagination, and as a benefit for the Women and Cancer fund, he produced a collection of Paul McCartney songs called Let Us In: Americana.
In addition to these collaborations, Madeira has also worked as a solo artist, recording three critically acclaimed solo albums.
He received a Nashville Music Award ("Nammy") in 2000 and a Dove Award in 2009, both for his musical accomplishments. For raising awareness and money for the hunger crisis in Ethiopia, Madeira won a Humanitarian Award as well.
The event itself was intimate, and many people had already seen Madeira perform locally the Sunday night before. Madeira sat in a chair onstage with his guitar, not too far from the nearest tables, and asked everyone to "move in" closer.
The music genres Madeira played ranged from folk to blues, as well as some spirituals. He began his performance with the song "Bad Sense of Direction," and played a few other songs with a similar feeling of the blues.
"I like the sad ones the best, honestly," Madeira said, when talking about his song selection.
Madeira then spoke about a project called Mercyland. The project is a collaboration of several artists to make a spiritual record with the tagline "Hymns For The Rest Of Us." Madeira said that he wanted the record to be inclusive. The artists featured in Mercyland include Matraca Berg, David Mansfield and Brady Blade. Madeira himself wrote 13 songs on the record.
Madeira also talked about his book, God on the Rocks, which comes out in June. The book is about his experience growing up in a very religious family and his "pilgrimage thus far."
Near the end of the performance, Madeira played folk-like spirituals, including "Unexpected Face of God," "Mercy Lane" and "God on the Rocks," titled after his upcoming book.
Almost all of the people attending this event were not students, and they all seemed to know or know of Madeira and the Mercyland project. This inclusion and openness to residents of Tacoma and other places is what helps to strengthen the Tacoma community, and to keep Puget Sound from being distant as a university from the rest of the city.
"There's some incredible talent at this school," Madeira said of Puget Sound's student musicians, and while it's a pleasure to have accomplished musicians like Madeira perform for our school and our students, it's also good to see that those who aren't Puget Sound students can feel welcome to come to our school and watch a favorite musician perform. These performances are as much for people who don't attend Puget Sound as they are for those who do.
PHOTO COURTESY / NASHVILLESCENE.COM
Tags :
dave mathews band
folk
guitar
music
phil madeira
Puget Sound