Campus celebrates international education with panel, film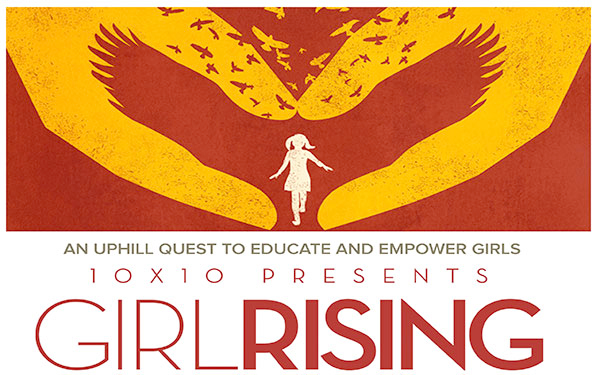 The campus community bore witness to Puget Sound's International Education Week from April 15-19, in which the Office of International Programs offered opportunities for Puget Sound's international and internationally minded students to learn more about the department,  located in Howarth 215.
The University's International Education Week is hosted annually about five months after the national version of the event, which began as a joint initiative of the U.S. Departments of State and Education. Its aim was to promote programs that help Americans expand global awareness and exchange ideas between what the website calls "future leaders" across national borders.
Due to the busy schedule of the Office of International Programs, and probably also because very few people are aware that an International Education Week even exists, Puget Sound chose to coordinate it in mid-April rather than aligning with the government sanctioned week of Nov. 12-16.
The objective of last week's activities was primarily to increase awareness of the opportunities offered for international education and to celebrate the cultural diversity that comes from international involvement. Our school in particular has a good reputation for international involvement; according to International Student Advisor Allyson Lindsley, over 40 percent of Puget Sound students study abroad.
Here's a run-down of the events that were offered throughout the week:
Students were encouraged to vote in the study abroad photo contest all week long in Wheelock Student Center.
On Tuesday, a select group of about 15 students received free food and entertainment at International Student Bowling and Pizza Night.
A Brown Bag Lunch was hosted by Study Abroad Advisor Stephanie Noss on Wednesday, where she discussed the Denmark study abroad program and her recent visit to Copenhagen. She answered general questions pertaining to study abroad programs in Denmark and elsewhere.
On Thursday the documentary Girl Rising was shown with an accompanying discussion period in Rausch Auditorium. The film screening was co-sponsored by the School of Education, Multicultural Student Services and the Gender Studies Department.
Girl Rising was directed by Richard Robbins—who has previously been nominated for an Academy Award— and follows the stories of nine young girls around the world who struggle to acquire an education.
Despite the magnitude of adversity these young girls face in the film, Girl Rising is remarkable for the optimistic feeling with which it leaves its audience. Its focus is on the power of education worldwide and aligns itself nicely with the aims of the Teaching English to Speakers of Other Languages programs that International Education Week aims to promote.
Anne Hathaway, Meryl Streep, Liam Neeson and several other famous names lent their voices to the film.
The post-screening discussion was led by Jennifer Utrata from the Comparative Sociology Department and  John Woodward from the School of Education. Students who elected to stay and participate were able to discuss the film and to learn about the aims of international teaching and development programs.
The week culminated with a panel of representatives who gathered in Wheelock 101 to share information about programs involved with TESOL, Microfinance, International Economics and Global Health on Friday.
The panel included an economics professor and an English as a Second Language teacher with experience in the Peace Corps, among others, and offered information to students with an interest in an internationally focused career.
International Education Week will be back again at the same time next year, both in November nationwide, and in April on campus. If you missed the film screening and are interested in checking out Girl Rising, visit www.girlrising.com.
Tags :
Girl Rising
International Education Week
Jennifer Utrata
John Woodward
Office of International Programs