Semester of highs and lows for Logger sports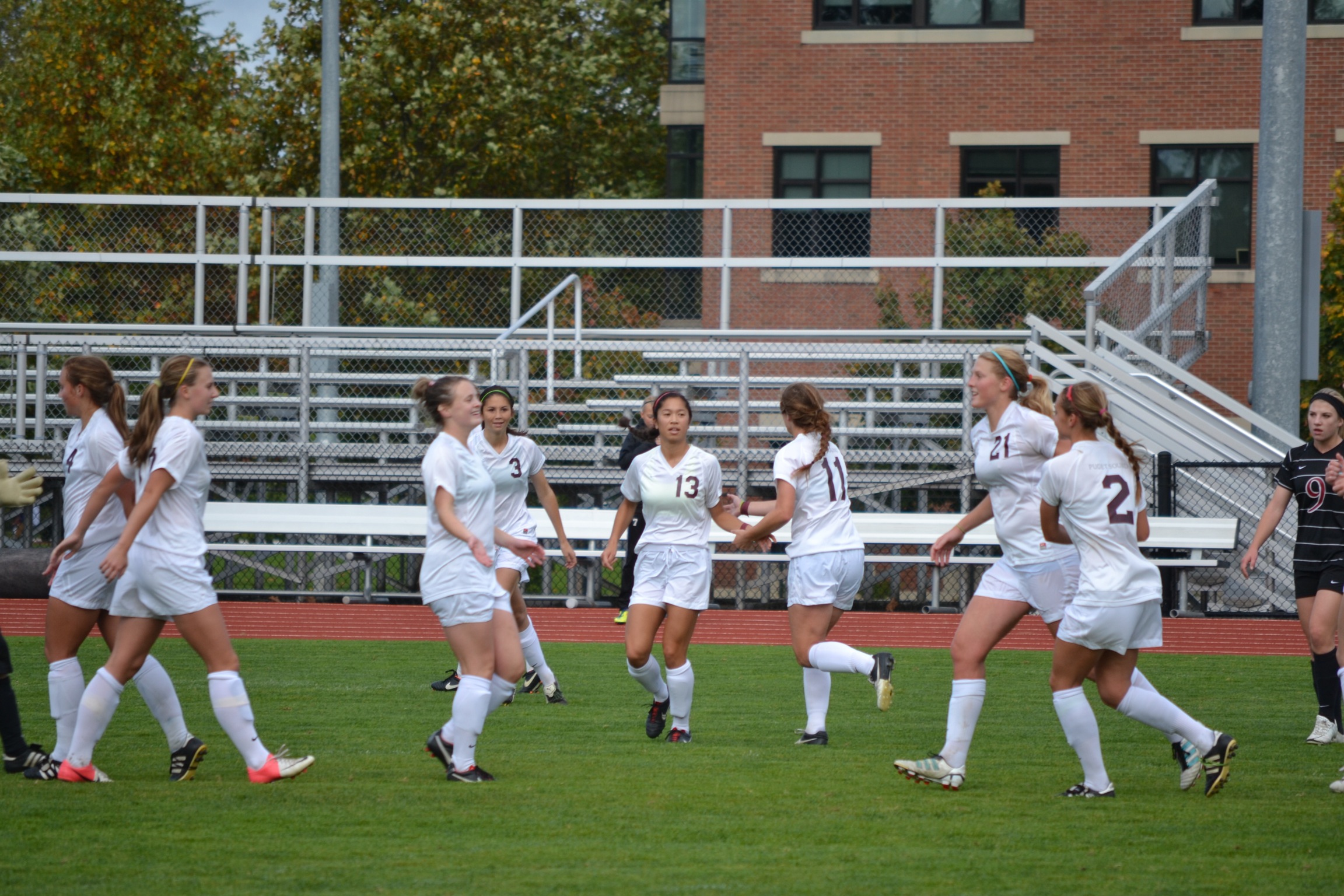 It's that time of the semester again. Classes are winding down, reading period is almost upon us and the entire campus is taking a moment to breathe before the rush of finals hits. As the end of the semester approaches, it is a natural reaction to reflect on the events of the past semester. In the spirit of reflection, I want to take a moment to review the success of our Puget Sound varsity athletes this past fall on the field, on the track and on the court.
For Loggers athletics, the 2012 fall season proved to be, for the most part, an overwhelming success. Yes there were lowlights, such as the 0-9 record (0-6 NWC) posted by a winless Puget Sound football team. But the highlights outweighed these setbacks. Despite a winless season, the football team made some strides forward.
Senior wide receiver Adam Kniffin (Salem, Ore.) finished off a spectacular football career at UPS with a record-breaking final game of the season, which brought Kniffin's season receiving yard total to an outstanding record 1,002 yards.
Kniffin and junior punter Jeff Walton (Sacramento, Calif.) also received All-NWC First Team Honors for their performance for the fall 2012 season. The team will look to improve their record next season and continue to give their all on the field.
"While this year was obviously frustrating from a record standpoint, we are very excited about the strong foundation put in place.  Our senior class did a very good job teaching the younger players how important keeping together is and will be in our future successes. Our expectation for next year is to build off the foundation set by our previous teams.  We have continued to work to improve and it is time our program is able to show the improvement on the field," Coach Jeff Thomas said.
Women's and men's cross-country also performed relatively well this season. The men's team came away with a much improved performance.
"It was a great year [both for the team and individually for the Loggers]. The men moved up to third place at conference compared to their 8th place finish in 2011," Director of Cross-Country and Track and Field Mike Orechia said.
"The team was led by senior Matt Klein who earned 1st team ALL-NWC and NCAA West Region honors as well as qualified for the NCAA Championships [he went on to place 175th]. The rest of the team returning for the 2013 season are freshmen and sophomores. Their goal for 2013 is to challenge for the NWC title, top two teams at the regional meet and a top 25 placing at nationals."
The women's team had a bit of a rougher time this season than they did in 2011, but Orechia believes that they could easily re-emerge next season as a top contender. The season "was a little disappointing after their 5th place finish at conference in 2011. They had a few individuals have huge improvements, but as far as putting a good race together at the right time they were just off a little bit. I expect the ladies to bounce back and have that competitive edge they did in 2011," Orechia said.
Men's soccer posted a 12-3-5 (8-2-4 NWC) record this season as the fifth-ranked team in the NCAA West Region and finished the season tied for second place with PLU in the NWC. Their regional ranking gave them a shot at the NCAA post-season tournament with an at-large bid, but unfortunately their season ended without being awarded a spot in the 64-team draw.
Regardless, many members of the team were recognized by the league for an outstanding performance this season. Senior captain and record-breaking goalkeeper Chris McDonald (Newton, Mass.) and senior midfielder Chris Shaw (Coeur d'Alene, Idaho) were awarded All-NWC First Team Honors, junior midfielder Colin McIntosh (Olympia, Wash.) received Second-Team Honors and four Loggers received Honorable Mention Honors: sophomore and leading scorer Sean White (Mill Creek, Wash.), junior forward Andrew White (Steamboat Springs, Colo.), junior defender David Leslie (Gresham, Ore.) and junior midfielder Carson Swope (Portland, Ore.).
Women's soccer at Puget Sound had yet another dominating season, posting a 14-5-1 overall record (13-2-1 NWC) to capture the NWC title for the 11th consecutive year, clinching a NCAA Division III record for the longest active title streak in the process. Although the Loggers suffered a disappointing 0-1 loss to Trinity in the first round of the NCAA post-season tournament, they had a lot of which to be proud.
For the tenth time in his career as a coach, head coach Randy Hanson was awarded NWC Coach of the Year. Sophomore forward Robin Vieira (Seattle, Wash.), junior defender Hannah Hawkins (Everett, Wash.), junior midfielder Kylie Beeson (Everett, Wash.) and lone senior and leading scorer Theresa Henle (Issaquah, Wash.) were rewarded with First Team Honors.
Freshman midfielder Amalia Acorda-Fey (Seattle, Wash.) and junior goalkeeper Kara Merfeld (Bellingham, Wash.) received Second-Team Honors, while freshman defender Liz Blonden and sophomore defender Lauren Hamilton earned Honorable Mention Honors.
One cannot talk about Logger athletics in the fall without mentioning the highly successful women's volleyball program at Puget Sound.  The team posted a record of 22-6 (13-3 NWC) to finish second in the conference behind Pacific Lutheran University, finishing the regular season with a ranking of four in the NCAA West Region and a ranking of 13 in the American Volleyball Coaches Association's national poll.
After defeating Cal Lutheran to capture the NCAA West Regionals championship title, the team moved on in the tournament to enter the Elite 8, but lost in the NCAA Quarterfinal round to Calvin.
Junior Jackie Harvey (Santa Barbara, Calif.) earned Northwest Conference Player of the Year Honors (and First-Team Honors) for her outstanding performance on the court this year, which included the highest number of kills per set in the conference. Junior setter Jenni Brehove (Vista, Calif.), who led the conference by a wide margin in number of assists per set (10.7), was also awarded First-Team Honors.
Junior libero Christina Chun (Pearl City, Hawaii) received Second-Team Honors and was a major factor in pushing the Loggers into the top five NCAA Division III teams for number of digs per set. In addition, sophomore middle blocker Nicolette Reynaud (Los Gatos, Calif.), who led the Loggers with 72 blocks, was awarded Honorable Mention Honors.
Congratulations Loggers on a highly successful fall season!
Tags :
Cross Country
Football
Men's Soccer
Volleyball
Women's Soccer