Trip to Bountiful rides on smooth terrain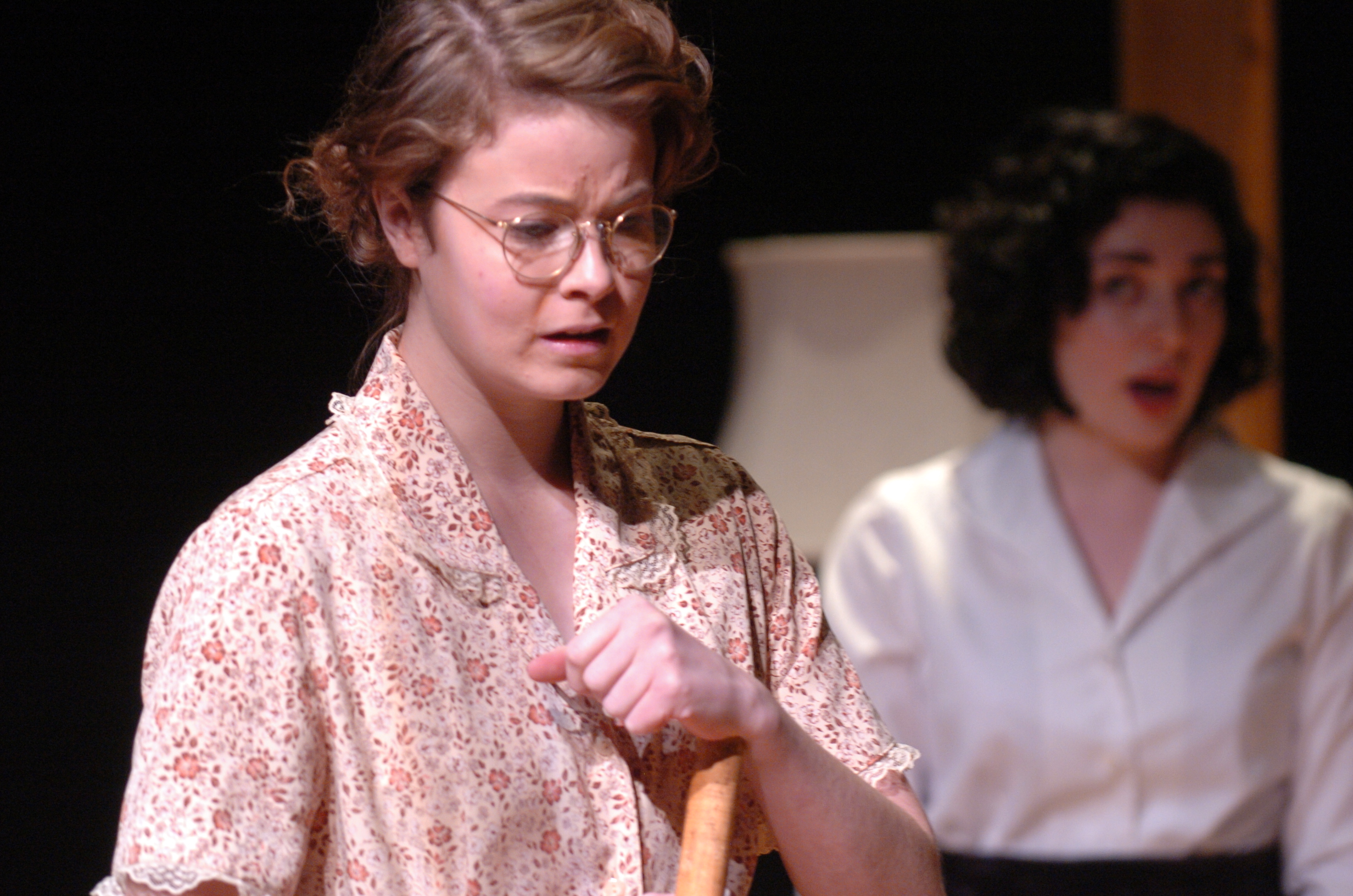 A story about "connection," says Director Geoff Proehl—as well as the fleetingness of time, the desires of the heart and the significance of the past—The Trip to Bountiful is sure to be a unique experience.
The Trip to Bountiful, originally written by Academy Award winning writer Horton Foote, will open tonight at 7:30 p.m. It is directed by Puget Sound's Geoff Proehl, Professor of Theater Arts. The play tells the story of Carrie Watts, an elderly woman who desires to leave her claustrophobic Houston apartment, where she lives with her son and daughter-in-law, for her childhood home.
"As we've worked on this play in rehearsal…we've thought quite a bit about how in telling this story of Foote's people, we also tell stories of our people, particularly, in this instance, those older people, grandparents and important others who have–sentimentally and not so sentimentally–taught us about love and difficulty, beauty and ugliness, life and death," Proehl writes in his program note.
"We're telling the story of our grandparents in a way and sort of reconnecting with our rural past that's been lost and that connection to the environment in a way. And I think remembering where you come from is a really big part of what this show is about," Julia Miller, dramaturg for Bountiful said.
Miller shared her input as she worked on the dramaturgical timeline, which is meant to "connect their characters' experiences with those of their families, and to, in turn, connect those experiences to a broader historical context," she writes in her dramaturgical note.
The timeline includes historical events, the births of the characters and the births of the cast members' grandparents. The timeline also displays pictures of cast members' grandparents as both children and adults. Miller mentioned that throughout the production process, many of the actors discovered that their families had moved from the country to the city, just as Carrie Watts had.
"It [Bountiful] can be very disconnected, in ways, from our experience. The themes are very applicable, but I don't know if the actual characters are going to be relatable to people's daily experience. We found the more that we talked about our family's experience as a whole, the more we could understand it," Miller said.
For its production at Puget Sound, Bountiful was stripped down to a minimum to eliminate the "fluff."
Originally Bountiful was a teleplay, and then it was adapated to a Broadway play and finally a screenplay. These three versions were laid side-by-side and compared in order to determine what needed to go. As a result, the play will only be one act with no intermission and will run a little over an hour.
With a lone rocking chair in the middle of the stage, several black boxes, two door frames, two lamps and a coat rack, the minimalist set reflects Proehl's desire to keep the play as "stripped down to the bare essentials" as possible.
At the beginning of every scene, the actors will introduce the setting as they stand on the cedar wood floor in front of two large photographs; one of a seemingly endless road and another of an abandoned, shackled farmhouse.
"The space is very limited. Everything is on the stage, including the seating, so you're very close to the actors and you have to be prepared for that," Miller said. "Your imagination is going to have to do a lot in creating the atmosphere and the environment. I think it's very effective, especially for the story we're trying to tell, but not everyone may be used to that kind of theater."
Bountiful takes place in Houston and a town on the Gulf Coast of Texas. These places are based on Foote's personal experiences.
Because the play so closely deals with the connection to the land, some members of the cast took a field trip to Nisqually, Wash. so that they could better understand the signficance of the play's setting, as well as better relate to the scenery. They even acted out the "bus" scenes on the ride there.
To further understand and connect to this play, the cast devoted a lot of time to developing their characters' biographies. They also watched a 1950s instructional video, called "A Date with Your Family," which depicts the ideal family structure and behavior and gave the cast an idea of family expectations and gender roles of the 1950s.
Bountiful may not be a conventional play, and the audience may not be able to relate to specific events or issues that are time-sensitive, but nonetheless, the themes illustrated through the play are undeniably universal.
"It's very quiet, meditative. It'll take a lot of engagement on the part of the audience," Miller said.
"Geoff doesn't want to have those plug moments where a character goes and makes a giant speech and everything gets emotional. Our biggest goal is to have it be true," Casey Oakes said.
Oakes reads his blurb for the dramaturgical timeline: "'In its purest form, the play is a meditation on time. Time allows nothing to last…It can be a scary thought but we must try and learn from those who came before us to find a peace in the passing of time. To understand and accept this moment cannot last, and that is a beautiful thing. Nothing lasts, nothing can, and it is pure and right."
Tags :
review
theatre