'Holy Envy: Finding God in the Faith of Others': New book presented by the author in Kilworth Chapel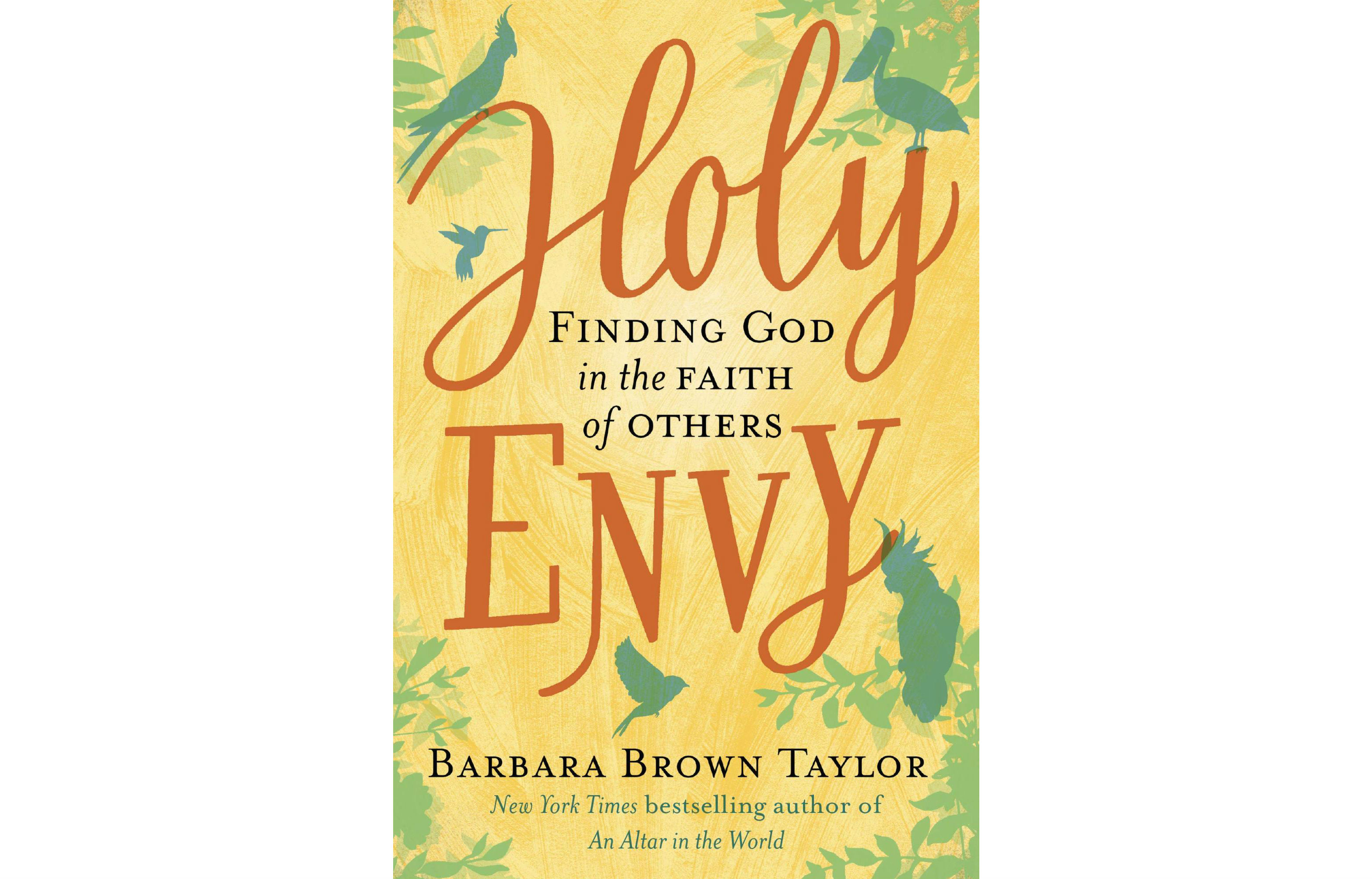 The cover of Barbara Brown Taylor's new book "Holy Envy: Finding God in the Faith of Others" — Photo courtesy of Harperone
When Reverend Barbara Brown Taylor first started teaching world religions classes, she expected to learn a lot about other faiths. What she found along the way was not only an appreciation for others but also a deeper understanding of her own Christianity.
Taylor and Pastor Dave Brown gave a conversation style interview about Taylor's newest book, "Holy Envy: Finding God in the Faith of Others," in Kilworth Chapel on Tuesday, April 2. Taylor is a renowned author, theologian and Christian preacher, and Brown is a member of Pacific Northwest Interfaith Amigos, a trio of a Muslim Imam, Jewish Rabbi and Christian pastor that works to promote a more light-hearted and effective interfaith dialogue in the Pacific Northwest.
In their conversation, Taylor and Brown seamlessly wove together sentiments from Taylor's book as well as issues of inter- and intrafaith relationships. The talk was refreshingly open and while geared toward Christians, welcomed people of all beliefs and communities.
"Holy Envy: Finding God in the Faith of Others," was written while Taylor taught a world religions class at Piedmont College, a small liberal arts school in Georgia. This class helped open up a new appreciation and understanding of both the faiths she was teaching and her own identification with Christianity.
"At best our religious traditions teach us what it means to be truly human because the best traditions always make room for the stranger, the outsider," Taylor said at the talk.
Taylor found that her students learned the most about the traditions she was teaching when they were actually exposed to them. So, instead of learning in the classroom, her students experienced religions like Buddhism, Judaism and Islam directly from their followers through services.
"It only took about 12 minutes in the classroom to realize you couldn't do that in a classroom. Teaching traditions like that from a book was like trying to learn to cook by eating a menu … so I made the decision really quickly not for people to come into the classroom but to leave the classroom because it occurred to me in my own life, being a stranger in a place put me in a place of greater humility," Taylor said.
The book title, "Holy Envy," could be considered controversial or at least odd coming from a Christian preacher since envy is one of the seven deadly sins. However, Taylor found that what could be considered envy can in fact be appreciation. This form of envy or appreciation came from teaching and learning about other religious traditions.
"What tradition has called sin often has another side being blessing and we are able to take something that is one of the seven deadly sins and remind us that in a different context it is blessing," Pastor Brown said of Taylor's book.
This appreciation was found in realizing that strangers and members of other faiths have as much or even more inclusivity and acceptance as Christianity. What Taylor and Brown both agree on is that when read in the wrong context, Christianity can promote exclusivity and intolerance.
"I became painfully aware after 37 years of being a Christian minister of the subtle ways in which I contribute to anti-semitism and … how I talk about Jesus being superior than legalistic Judaism, how I didn't emphasize enough for 37 years that Jesus was born Jewish, lived Jewish, taught as a Jewish wisdom teacher and died as a Jewish man," Pastor Brown said.
Taylor echoed this sentiment and spoke on understanding historical background in the Bible in order to fully understand the text. She explained that the Bible was written in a time when Christianity and Judaism were somewhat equal when it comes to number of followers and is now read when Christianity is in a position of power.
Taylor and Brown's thoughtful and self-examining conversation opened up a positive dialogue about religion that is needed in times of division and growing diversity.
"It's good to invite us to engage in our city with these important ideas and wrestle with what it means to live our faith in a city and a nation that is increasingly diverse, with people coming from so many different places," Pastor Brown said.
By creating a conversation open to all faiths, Taylor and Brown encouraged others to learn and try to better understand those of different backgrounds. No matter what religion, if any, Taylor's book can teach us about the importance of staying open and learning from each others' strengths and weaknesses.
Tags :
book
God
Religion