Professor Laura Krughoff publishes new book of short stories, shares her writing process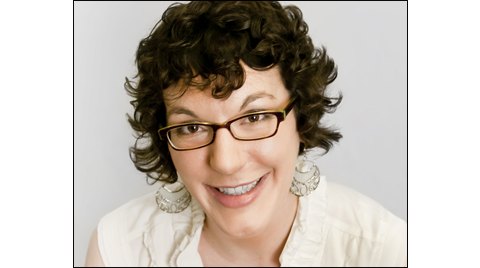 Pictured: Professor Krughoff — Photo courtesy of the University of Puget Sound
Professor Laura Krughoff is not only an English professor at the University of Puget Sound, but also a published author of one novel and a collection of short stories. She has published two books. Her first book was a novel tilted "My Brother's Name," which was a finalist for the debut fiction category of the Lambda Literary Awards, which are meant to recognize the words of the best LGBTQ+ writers. Her second book is a collection of short stories published in 2018 titled "Wake in the Night," and she is currently working on her third novel.
Professor Krughoff hosted a reading of her collection of short stories, "Wake in the Night," on Feb. 19, where she also presented the audience with some prompts to write about. The main topic of the event was how our perception and assumptions influence our interpretation of a character.
During the presentation, the audience was encouraged to tell the other people at their table a story of their childhood. Afterwards they were asked to write about their own or another person's story first in whatever pronouns they desired. The next step in this exercise was to then stop writing when asked and from that point on change the pronoun of the narrator to something else.
The last story in "Wake in the Night" does not use any pronouns. In her presentation, Krughoff explained how children's books were the only stories written in the second person.
"There was a little curiosity about whether literature for adults could work that way. Where the reader is invited not just to associate with the character or not just to get their point of view, but to be that character. And I realized to do that meant to empty that character of basically of all identifying markers, which is impossible … but I did try to at least move all of the gendered markers out and see what happened then," Krughoff said.
"Art is trying to capture something true about the human experience, and when it does that, I think that's the thing. That is the little spark between the piece of art and the audience, the viewer, the reader, the listener, the whatever," Krughoff said.
This is one of the reasons why a specific piece of art might be very popular because it shows something that is unique, but at the same time it is something that many can relate and connect with.
During the presentation, this spark was really emphasized as "it feels like something really genuine just happened, and I think the opposite can happen in fiction if writers aren't careful to write about things they genuinely know something about. … I don't mean that in like just getting your historical facts right, but getting the feeling right," Krughoff said.
"We start creative projects because we have questions, not answers. If I have an idea or an argument I want to make, I write criticism, I write an essay. If there is something I don't understand, I write fiction," she said.
When a person goes out of their comfort zone, in this case a topic that the writer doesn't necessarily know a lot about, they should be respectful about it, Krughoff said.
Writers shouldn't be afraid to write about things they don't understand, even if Krughoff emphasized that they should be careful about it.
"For me one of the things that I enjoyed about writing that book and about writing the individual stories and then putting the book together, because those are different practices, was thinking about experiments. Thinking about experiments in what kinds of things do we think of as stories, and what expectations we have about what a story does, and what are the possibilities," Krughoff said.     
Tags :
book
Laura Krughoff
writing