Puget Sound alum Kurt Koontz releases new adventure memoir "A Million Steps"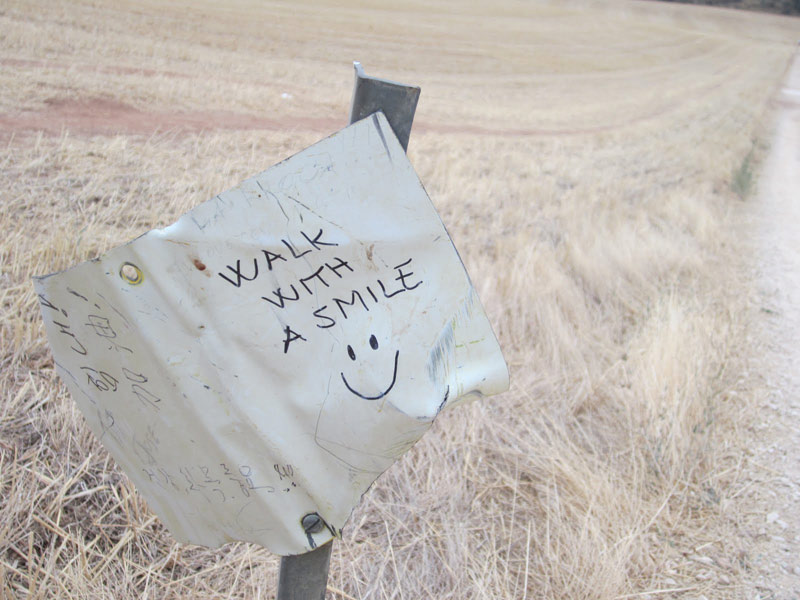 When, at age 36, Kurt Koontz retired from his traditional technology job, he knew that he wanted adventure. However, he didn't know that 15 years down the road he would be hiking a 500 mile trail through Spain.
"I simply asked myself what was more important-time or money?" Koontz said.
He concluded that time was more important and set out on his adventure.
For a month between Sept. and Oct. 2012 Koontz hiked the el Camino de Santiago, a trail that begins in St. Jean, France and goes for 500 miles all the way to Santiago de Compostela. This cathedral is where the bones of St. James are said to be buried, and people have been hiking this trail for 1300 years as a spiritual pilgrimage.
Koontz simply set out on the trail for an adventure. "It wasn't a bucket list thing for me, it was just something I wanted to try. I had no expectations, but it blew my mind."
He met people from all over the world with the same feelings as he had. Completing the hike was no small feat; the first 200 miles had a lot of hills, which Koontz said was the most difficult part. The trail then levels out, winding through flat plains and finally a dense rainforest.
The journey was definitely life changing for Koontz. "There was not one defining moment, it was a collection of all the little moments like meeting people and having meals with them. I felt like I had won the lottery everyday."
The journey was a new experience for him, and it was one that allowed him to gain clarity. He had to pack lightly, as he hiked everyday for the whole day.
He eliminated extra belongings and realized what was essential to carry with him. "You get sucked into living in the now and it's an automatic head cleaner. You get a good idea of clarity and what's important in life."
Koontz recently released a book called A Million Steps, a memoir of his experiences on the trail.
An alumnus of Puget Sound, Koontz graduated in 1986 with a degree in Business. His favorite part about being at the University was the lifelong friendships he made.
"I'm still very close with a lot of the people I met in college,"  he said.
Koontz also loved the quality of the teachers at the school. He advises young people who want to have an adventure like this to not wait. "I saw a lot of young people walking this trail, some in college and fresh out. I look back and wonder how my life would have been if I had done it earlier."
He encourages people to not get stuck into following the rules. "You're gonna find yourself looking in the rearview mirror wondering what happened. Do it now and don't follow all the rules."
A Million Steps is available at all major book sellers, Amazon and also on the iPad and the Nook.
Tags :
A Million Steps
book
Kurt Koontz
Spain
Walk