How to experience sexual intimacy after an assault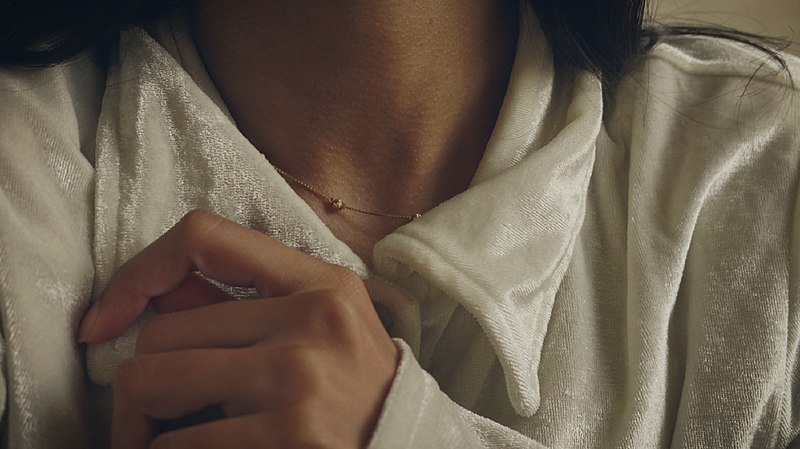 Gaining confidence and trust can be difficult, but it is possible — Photo courtesy of Wikimedia Commons
Each week, three to four Puget Sound students come to Peer Ally office hours or contact a peer ally outside of their office hours in order to report or discuss an experience of sexual assault according to Marta Cady, the Puget Sound Sexual Assault Advocate. It is no secret that many people experience sexual assault, especially during their college years. College years also often tend to be a time of increased sexual activity and increased sexual exploration. For those who have experienced trauma from a sexual assault, it can be difficult to begin having a healthy sex life again.  
Marta Cady is the Puget Sound Sexual Assault Advocate and leads B.R.A.V.e (Bystander Revolution Against Violence), the sexual assault bystander prevention and awareness programing. She has experienced sexual assault herself and said that oftentimes getting into a sexual situation after an assault can be triggering and takes time, trust and lots of communication.
Something that people may not know about recovering from sexual assault, Cady said, is that oftentimes the lead-up to sex, such as foreplay, can be more triggering to a traumatized person than sex itself.
"Sometimes by the time that you get to more intense sexual stuff, you already dissociate and just aren't there anymore," Cady said. Cady said she remembers very well what she was wearing at the time of her assault and remembers her skirt being lifted up. Cady said that that was more triggering to her after her sexual assault than any other sexual act.
In order to prevent getting retraumatized, Cady suggests acknowledging what triggers you and telling your sexual partner(s) about it.
"It is most important to communicate about what happened so that you can tell your partner what triggers you, because it isn't always obvious," Cady said.
After a sexual assault, it is very normal for the survivor to avoid intimate relationships altogether in order to process their feelings, or to become much more sexually active in order to reclaim their sexuality. However, at first even a hug from a friend can be very difficult because the survivor's trust was broken.
"Lots of sexual assault is perpetuated by people we thought were our friends, we thought were safe," Cady said. "So our whole brain and body get tripped up from that confusion. After that, it can be difficult to feel safe even around other friends." Cady said many survivors she's spoken to have had the same experience and simply needed time to move on.
Cady suggests that it is sometimes helpful to use masturbation to make sexual acts or feelings safe again. When survivors find someone that they'd like to be sexually active with after an assault, it often simply takes a lot of direct communication. It is important to talk about triggers and the sexual assault experience in and out of the bedroom with a new (or old) partner.
Christine Hutchison is a pre-doctoral intern at Counseling Health and Wellness Services. She said that what keeps people from recovering from sexual assault at first is a common (but unnecessary) feeling of shame.  
"The first thing that people need to accept if they've experienced sexual assault is that it is truly never their fault," Hutchison said. "This is sadly common and it happens to every gender, every age. It doesn't matter who you are: it is not your fault."
Hutchison said that her work with survivors always starts with helping them to feel safe again. For example, if the incident occurred in the survivor's bedroom, she will work with her client to help them feel comfortable in that space again. Next, it is time for the survivor to begin to process all of their emotions that stemmed from the traumatic event.
"While it is common to start with these steps, there is no normal or expectation to follow recovery steps chronologically," Hutchison said.
Some people who have experienced sexual assault might like to recover from their experience by taking action or participating in sexual assault prevention advocacy. Taking action might look like reporting the assault to the Puget Sound Title IX office or to another campus employee, to the police, or to another trusted person who can take administrative or legal action. It might also look like joining B.R.A.V.e and working to prevent sexual assault from happening to others. Participating in the Take Back the Night March could be helpful for those who are looking to feel less alone in their experience. On March 1 and April 5, Green Dot will host bystander trainings to prevent sexual assault on the Puget Sound campus.
"It is so important for every person on this campus to know that they play a role in the culture surrounding sexual assault, which directly impacts the sex lives of survivors," Cady said. "They can proactively prevent assault or reactively stop dangerous situations in their tracks. Both of these things can be taught at the trainings we do for Green Dot."
In short, both Cady and Hutchison believe that people can absolutely have a healthy and joyful sex life after experiencing sexual assault.  
"Oftentimes people who have experienced such a terrible thing end up having really healthy boundaries and consensual practices, which makes the likelihood of a satisfying sex life very high," Hutchison said.
Tags :
assault
intimacy
sex