Softball starts 2019 on historic note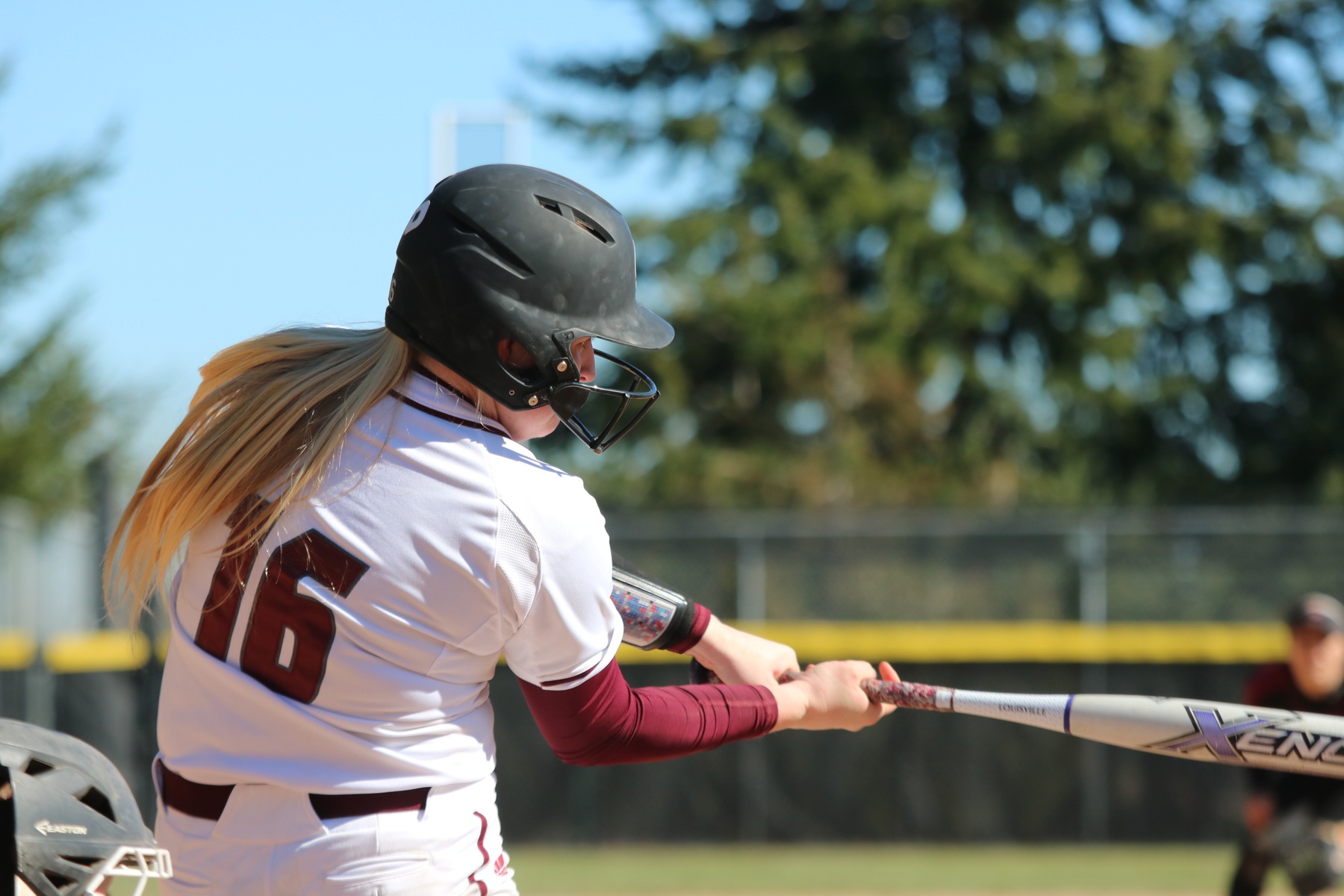 Abby Brondos during a Feb. 10 game — Photo courtesy of Logger Athletics
With springtime approaching campus, the varsity women's softball team is gearing up for what promises to be another great season. Two weeks ago, the team's first preseason weekend in California showed what the team can accomplish. Every player has high hopes for this season and knows that the team as a whole has the ability to continue making history.
According to the University's athletic department, the Loggers posted a score of 19-8 by the end of seven innings, cementing a historic win over Occidental College two weeks ago on Feb. 10. That game alone goes to show how dominant the school's softball team truly is, and that calls for nothing other than pure anticipation for this upcoming season.
Sophomore pitcher and outfielder Noelle Kerr is one of three pitchers on the roster; the other two are first-years. Kerr emphasizes the youth on the team, stating that they are all excited for many more years of playing as a unit. "We have a really young bullpen in general; we're definitely on the young side," Kerr said.
Looking back on the team's performance two weeks ago, Kerr was more than happy with the outcome of their trip to California: "We played a lot of different teams from the SCIAC; we played Pomona-Pitzer on Friday, University of Redlands on Saturday and Occidental on Sunday." The SCIAC is the Southern California Intercollegiate Athletics Conference, one that the softball team participates in each year before their main conference begins.
And as a second-year player, Kerr notices a lot of good chemistry within the team, something that she says is essential when competing at a college level.
"We graduated six people last year, and we had seven new people come this year, but we only have 14, so half of our team is new players," she said. "But since we are so small, I feel like we've really connected as a cohort, so I feel like our team chemistry was really good this year and I strongly believe that we're all strongly connected to everyone on the team."
That team chemistry Kerr touched on was certainly a contributor to the team's powerful victory on Feb. 10.
As the season's start comes closer, Kerr said that she can't wait to play more competitive teams and really work for winning games. "We go back to California again and play Saturday and Sunday, the 23rd and 24th. The first conference game is the first weekend in March," Kerr said.
While playing away at Linfield in their first conference game might be a challenge, Kerr attributes the team's raw ability and chemistry to helping them prepare for it: "Our first trip to California was a big learning experience, so really just building off of that and realizing our capabilities, especially from that Sunday game against Occidental; we know we have the power to really make an impact."
Since so much of the University's schedule was sidelined by the recent snow, Kerr noted that it definitely affected how much and how effectively the team could practice and work on bettering their game. "It's been difficult to work around, so we've been doing a lot of inside work and working a lot offensively, especially on hitting, and the new facility for the team has been super useful," Kerr said.
With all the anticipation that comes with watching a game of softball — the slow buildup of a team loading the bases or a pitcher striking batters out on by one — Kerr knows that this is going to be a special season because of what each teammate brings onto the field. Hopefully the team's hard work will pay off and maybe even get them some more historic performances along the way.
Tags :
california
Softball
trip