Your update of LGBTQ+ news!
Bennett serves you up some fresh news about the state of affairs in popular culture regarding LGBTQ+ people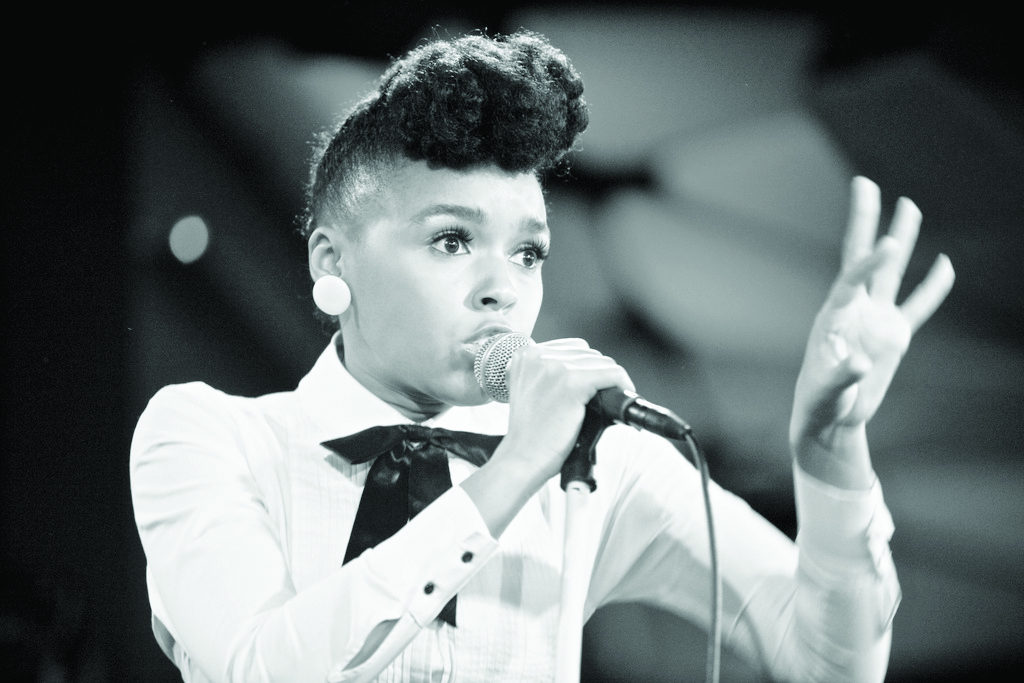 Janelle Monáe released "Dirty Computer" in 2018, one of the nominees for Best Album this year at the Grammys — Photo courtesy of Wikimedia Commons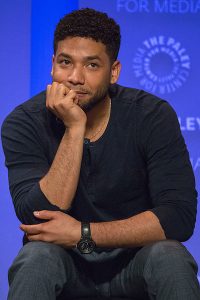 The Grammy and Oscar nominations are so full of LGBTQ people this year that Kevin Hart might write another homophobic tweet and then refuse to apologize. The beginning of 2019 marks the best part of awards season. LGBTQ+ people are kicking the year off right and being celebrated for it. Women-loving-women (WLW) and an iconic ally are taking the lead in the Grammys and many LGBTQ+ characters are being rewarded everywhere in film.
Three albums nominated for album of the year reflect LGBTQ themes clearly and proudly. In fact, Janelle Monáe's album "Dirty Computer" is her queerest record yet. Her song "Take a Byte" is — I'm not joking — perfect for walking through the S.U.B. lunch rush. The release for this album coincided with her coming out and her relationship with Tessa Thompson (who, by the way, can also sing), giving Monáe's music some extra magic. If anyone is in need of powerful feminine energy, look no further than "Dirty Computer."
OK, Kacey Musgraves! This artist is a dedicated ally and gay icon. Her album is rare in that it might make your southern father open up to you. Yes, there is no escaping the catchy country dream pop in "Golden Hour." Musgraves' classic country-inspired album is refreshing in that it focuses on positivity and coming out on top. To all the pop cowgirls in need of something other than "Joanne," the track "High Horse" will save you.
Lesbian folk artist Brandi Carlile is currently walking through every door with six Grammy nominations. Her album "By the Way, I Forgive You" is perfect for a typical cloudy day in Tacoma and her loud but gentle voice knows how to bend a note until it breaks. The most spectacular thing about her album is that she writes from the perspective of a lesbian mother.
Amazingly there are many other LGBTQ+ artists to cross our fingers for at this year's Grammys. For instance, this is a historic year for trans musicians Sophie and Teddy Geiger, who have the chance to be the first trans artists to win a Grammy. There are plenty of trans artists out there, but the Grammys seem to finally be recognizing their contributions to the music industry.
The 91st Oscars have enough LGBTQ+ nominations to make Ellen call the academy more than once. The amount of nominations for LGBTQ+ characters is record-breaking. According to Time Magazine, when LGBTQ+ films have been nominated for Oscars in the past, they stood alone. This is the first year audiences can root for more than one LGBTQ+ character. Five films with LGBTQ+ plots or sub-plots were nominated for Best Picture: "Bohemian Rhapsody," "The Favourite," "Green Book," "A Star is Born" and "Vice." More than half of the most successful films this year have had representations of LGBTQ+ people.  
It would be nice to focus on all the good things that LGBTQ+ people are doing in 2019, but, straight people can get nasty. In case you missed it, Kevin Hart was called out for tweeting homophobic jokes and spreading hate about the LGBTQ+ community, joking that he would bash his son over the head with a dollhouse if he ever comes out as gay. Hart's tweet resurfaced when he was announced as this years host for the gayest Oscars ever. When the Academy realized their mistake in choosing Hart to host, he was asked to step down. Furthermore, the Academy decided to have no host in 2019.
Hart never apologized for his tweets and went on to the Ellen show to make the case he was attacked by trolls. Ellen DeGeneres surprised everyone when she supported Hart's argument that he was a victim and even promised she called the Academy to vouch for him. DeGeneres lost her sitcom because of homophobia, so it was a shocker she didn't press Hart on his past and possible recent homophobia. So, Hart was able to get a lesbian icon to pat him on the shoulder, tell the Academy he was cool and then promote his upcoming film with everyone's dad, Bryan Cranston.
Sadly the Hart-break doesn't stop there. Last week Jussie Smollett, a star of the hit tv show "Empire," survived a modern-day attempted lynching in Chicago. Smollett was able to walk himself to safety and although he did not want to report the crime, he eventually did. Smollett was unable to identify the attackers, but told officials they yelled homophobic and racist slurs. The attack is being investigated as a possible hate crime.
Smollett recently made his first public appearance since, and after his performance told fans, "Above all I fought the f—-k back. I'm a gay Tupac," then performed an encore.
Immediately after the attack on Smollett, Hart tweeted his condolences: "Sending prayers your way. This is unbelievably sad. Why are we going backwards….this is disgusting. We as people have to do better. WTF is going on the world???? Why are we falling in love with hate???? God damn it people….Choose love…I repeat…Choose love. I will forever choose love and I will continue to teach my kids how to do the same. Stand strong brother."
People's reactions to this post vary, but culture critic and columnist Ira Madison III called this Hart's "best joke yet."
Ryan Jamaal Swain, a cast member of the show "Pose," tweeted: "This is why holding 'a little homophobic joke' accountable is taken so FREAKING SERIOUSLY. To quote @amandaseales, you have to be overly confident…black gay men have to deal w/ not only racism but homophobia." It is always abt duality and a form of respect. @JussieSmollett."
Madison III reminded his followers that "As we all rally for Jussie, we must also rally for the less visible trans women of color who are frequently victims. There's room in our hearts and enough justice to seek for both." On July 24, the Houston Chronicle reported that shots were fired at a trans women outside a gas station in West Houston.
This is a weird and scary time for the LGBTQ community and the world even though great things are happening. The LGBTQ+ community is talented and Justin Smollett proves that there are still reasons to sing. However, The Gay Agenda includes more than world domination of pop culture, it includes making people safe.  
Tags :
artists
LGBTQ