"Choose Your Own Adventure": Alma Mater Tacoma's community art space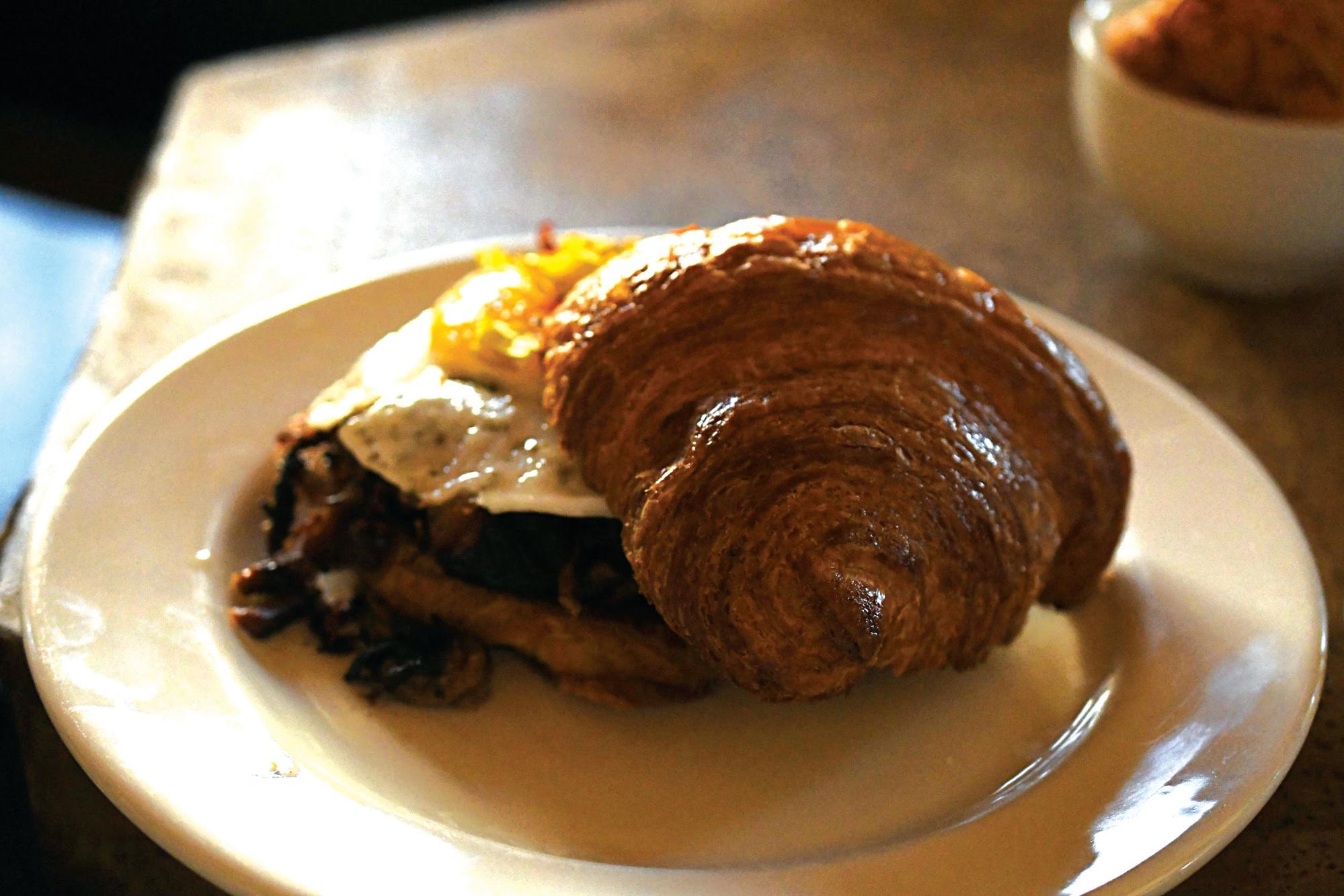 Pictured: Food offered at Honey Coffee + Kitchen at Alma Mater — photo credit to Rowan Segura
It would be an understatement to say that there is a lot going on down at 1322 South Fawcett, better known as Alma Mater Tacoma. The young space offers more than just art and food, for it also focuses on engagement with the creative community in Tacoma.
Alma Mater first opened its doors in April 2018 as an "artist-led" community gathering space focused on artist engagement and creation. It offers a wide array of opportunities to create, eat and engage with the Tacoma art community.
"To make space for artists," Alma Mater's co-founder and Director Rachel Ervin said, was the goal for herself and Alma Mater's other founders, Jason Heminger and Aaron Spiro. They saw a lack of those kinds of spaces in the community and figured that Alma Mater could create opportunities for Tacoma artists to grow and create freely within their community.
Alma Mater's large list of spaces can be split most coherently into its two floors.
"Our first floor is our public space," Ervin said, referring to the many different spaces on Alma Mater's ground level. These include Honey, Matriarch, and Fawcett Hall, as well as a gallery and an outdoor area that features a tube-like interactive art installation you can stick your head inside of and hear some soothing wind noises in quasi-isolation.
Honey Coffee + Kitchen is a brunch cafe open seven days a week that works as a community space after hours, offering all-ages shows and many opportunities for comedians and musicians to work on their craft.
Honey offers a myriad of opportunities for coffee-lovers, foodies and performance artists alike.
"Any ways to engage with the public through art in ways that meet them where they're at," Ervin said, speaking on the goals for Honey as a space that strives to be for the people as much as possible.
Matriarch Lounge is Alma Mater's comfortable cocktail and tapas lounge. Matriarch features DJs every Thursday and is looking to expand its programming for creative performance further, hoping that, like Honey, it can operate as a space for artists as well as good eats.
"I would highly recommend coming to a show at Fawcett Hall regardless of what it is," Ervin said. It is Alma Mater's flagship music venue that offers a capacity of 500 people and, according to Ervin, some of the best live-sound quality on the West coast.
"It was really important to us when we were designing this building with our architects that each of the spaces honored artists," Ervin said. Most of the spaces at Alma Mater can be performed in and most of the spaces are engineered so that they can also transform into a space for live recording.
The second floor is home to Mothership Studios, a recording studio designed to spark engagement between the artist and producer during the process of recording. There is also communal and private space on the second floor for artists to work. This second floor is where Alma Mater sees the heart of their mission as well as their future: as the ultimate incubator for Tacoma artists.
Alma Mater Tacoma is a space by and for the Tacoma community — a space to gather and enjoy art as well as food and work as a community to develop art of all mediums in Tacoma.
To keep up to date on all of the incredible events and opportunities offered at Alma Mater you can visit their website almamatertacoma.com and follow them on Facebook, Snapchat and Twitter @almamatertacoma.
Tags :
Alma Mater
art
cafe
Food