The Postmen community gathers for fall season with hopes of returning to nationals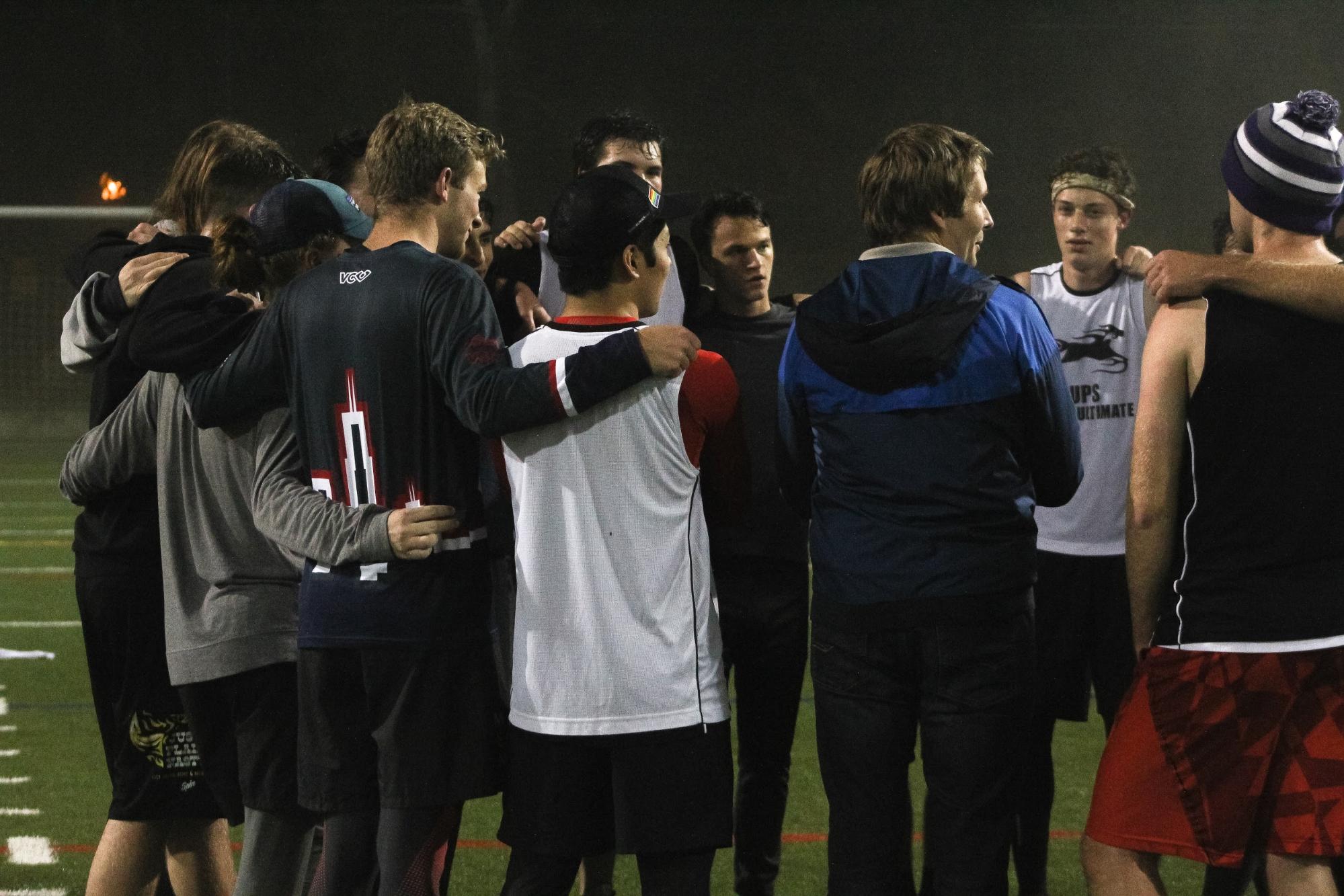 The Postmen gather after a long foggy practice — Photo credit to Claire Weckl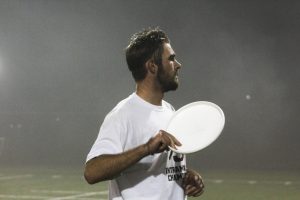 "The Postmen have been far and above the best thing to happen to me at UPS," Sam Keller '20 said. "I absolutely fell in love with the team and the people that make up the ultimate program on campus."
Keller is one of the co-captains of the men's Ultimate Frisbee team, the Postmen, with Ramsey Rossmann '19, who is currently abroad.
The sport of ultimate frisbee creates a close community that centers around the spirit of the game.
"The spirit of frisbee is something that I believe is unique to the sport. Plenty of other sports emphasize sportsmanship in theory, but when it comes down to it games are very much 'us versus them,'" Bryce Ulrich '20 said. "With ultimate frisbee, there is much more of a sense of friendship between players of opposing teams, even if they don't know each other. The sense of spirit that comes with a self-officiated sport requires a level of respect between teams, and if that isn't present the game becomes much less fun for either side."
"I interpret Spirit of the Game as mutual respect between you and your opponents and you and your team. Because frisbee is self-officiated (no referees), it is on every player to hold themselves and their team to those standards," Nate Hess '20 said. "There are many aspects of being spirited which makes it a very difficult thing to do: you should know the rules, have a good attitude, and be respectful of foul calls (and not make any bad foul calls yourself), for example."
"I can say with certainty there is no community in the sport of Ultimate Frisbee like we have here. The love and support from your teammates on and off the field is unrivaled," Keller said. "My best friends are all people who I met playing ultimate at UPS and I know dozens of members of the Postmen and Clearcut that can say the same. We are truly a family."
"I personally love the relationship I can build off of sharing such a modest sport of people just throwing circular pieces of plastic," Yuuki Hashimoto '21 said. "I think just having that passion and mutual respect for the sport is the main driving force for the team playing well. In the end, whatever a person is getting out of frisbee or the team, I'm just glad to be able to play with them."
Both the men's and women's ultimate frisbee teams on campus are club sports and they both have gone to nationals.
"Because this is a club sport, nobody has any actual obligation to attend or be a part of the team, so those who are consistently involved and give effort are there because they want to be," Ulrich said. "That is at the very least a starting common ground amongst players that then builds with getting to know each other."
"We went into Nationals not expecting much being the 15-seed out of 16 teams. We won our first game against the six-seed John Brown and went on to put up good fights in all our other games," Keller said. "We finished 13th overall, but received the Spirit Award for the men's division."
"I am very excited to see where we go as a team this year. We have a lot of talent coming in our rookie class and have a good number of strong returning players," Keller said. "Our goal is to make the championship bracket at Nationals and to continue to mature and grow as a program."
Tags :
fall season
Frisbee
postmen