Artist Spotlight: Bianca Jarvis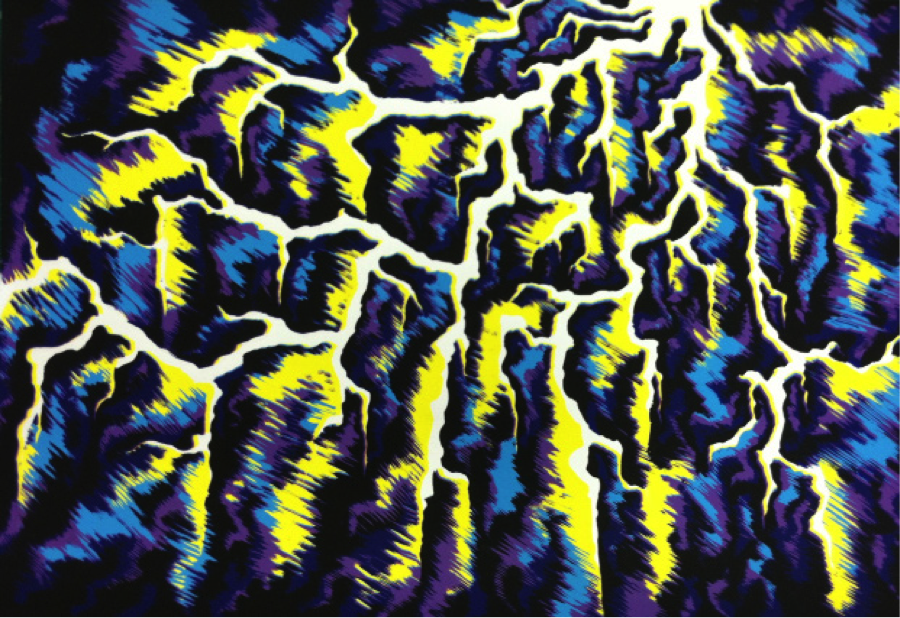 "Lightening" by Bianca Jarvis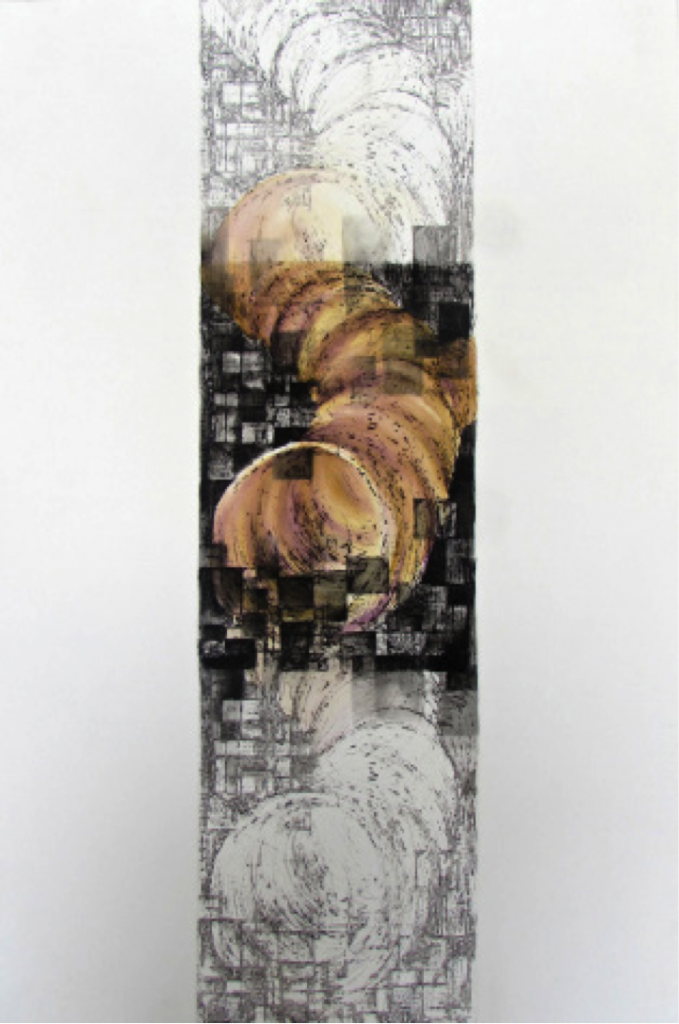 It takes a particular kind of person with a particular kind of disposition to dedicate their life to art. It just so happens that University of Puget Sound senior Bianca Jarvis is that kind of person.
Jarvis is pursuing a degree in studio art at the University of Puget Sound. In today's day and age, where fine arts majors are often written off as unemployable and fine arts degrees as undesirable, pursuing this degree is a considerable challenge.
However, this challenge has not deterred Jarvis; despite facing declarations of how impractical a fine arts degree is, as well as questions of how she is going to make a living, she has stayed the path.
"There isn't a day that goes by where someone tells me how impractical it is and asks me how I'm going to make a living, and all I can say is it's just like everyone else. I'm doing something I love," Jarvis said.
Jarvis prefers printmaking as her artistic medium of creative expression. Printmaking is a process that involves transferring ink from a matrix, such as a woodblock or copper etching, onto paper or another material. As the printmaking teacher's assistant, and with a degree emphasis in printmaking, Jarvis has had plenty of practice in honing her skill.
Soon, she will take that experience with her to graduate school, where she plans to expand her knowledge of the form. For Jarvis, it simply seems unfathomable that anyone would choose to abandon what they love doing just because it's difficult or because society sometimes doesn't seem think of it as valuable.
"It seems irrational to disregard the one thing in my life that brings me the most fulfillment, not only for my own enjoyment, but also for those I share my art with or provide a space where they can create themselves,"  Jarvis said.
It's easy to see both the profound passion and predisposition that she possesses for her chosen field. Not only does she see an intrinsic value in art, but art also forms a fundamental element of her connection to the surrounding world.
"For me, making art is my way of connecting and understanding the world… I make art for myself about my own experiences and relation to the world in hopes of evoking or awakening the viewer to reflect on their own experience and relation to the world. I honestly can't imagine not making art because it's always been a part of my life,"  Jarvis said.
Before attending the University of Puget Sound, Jarvis knew she had a deep-seated passion for art, but it was not until she took her first printmaking class that she realized a personal need to pursue a degree in studio art.
Though Jarvis seems to be more able to express ideas artistically rather than linguistically, she feels that writing is an essential part of the process.
"Writing is essential to my thought process when creating art. You could think of my finished pieces of art as a final paper or the end result of a research project. I put so much time, thought, and physical work into this one piece and then it is a fully completed manifestation of those ideas, arguments, and emotions," Jarvis said.
Fortunately for Jarvis, she has recently been accepted to her three top-choice graduate universities: Pacific Northwest College of the Arts, Pennsylvania Academy of Art and Design and Minneapolis College of Art and Design.
After graduate school, Jarvis said that she would enjoy teaching and passing on the inspiration and confidence she has received from the University of Puget Sound's Art Department and professors.
"I would love to teach at a university one day, I love sharing art and the creative process with everyone and anyone who remotely appreciates it, so really any form of art education would be fulfilling," Jarvis said.
Jarvis is currently working on a series of print collages that visually evoke certain concepts surrounding human existence.
"My artwork has been a visual culmination of concepts… regarding the human condition, our fascination with death, and ultimately the corporal and transcendental disconnect in life," Jarvis said. "In the process of creating I attempt to examine and solidify the notion that our body is a porous casing for memories by conceptualizing our experience, relation and attachment to memories, memorabilia, and the vagueness of these dreamlike moments in life that we cling to with no remorse."
Last summer, Jarvis received a research grant for printmaking. In the meantime, she continues to work on the pieces that she will submit for her thesis.
Tags :
art
Broadway center for the performing arts
student
student art
student spotlight