Swim teams start new season strong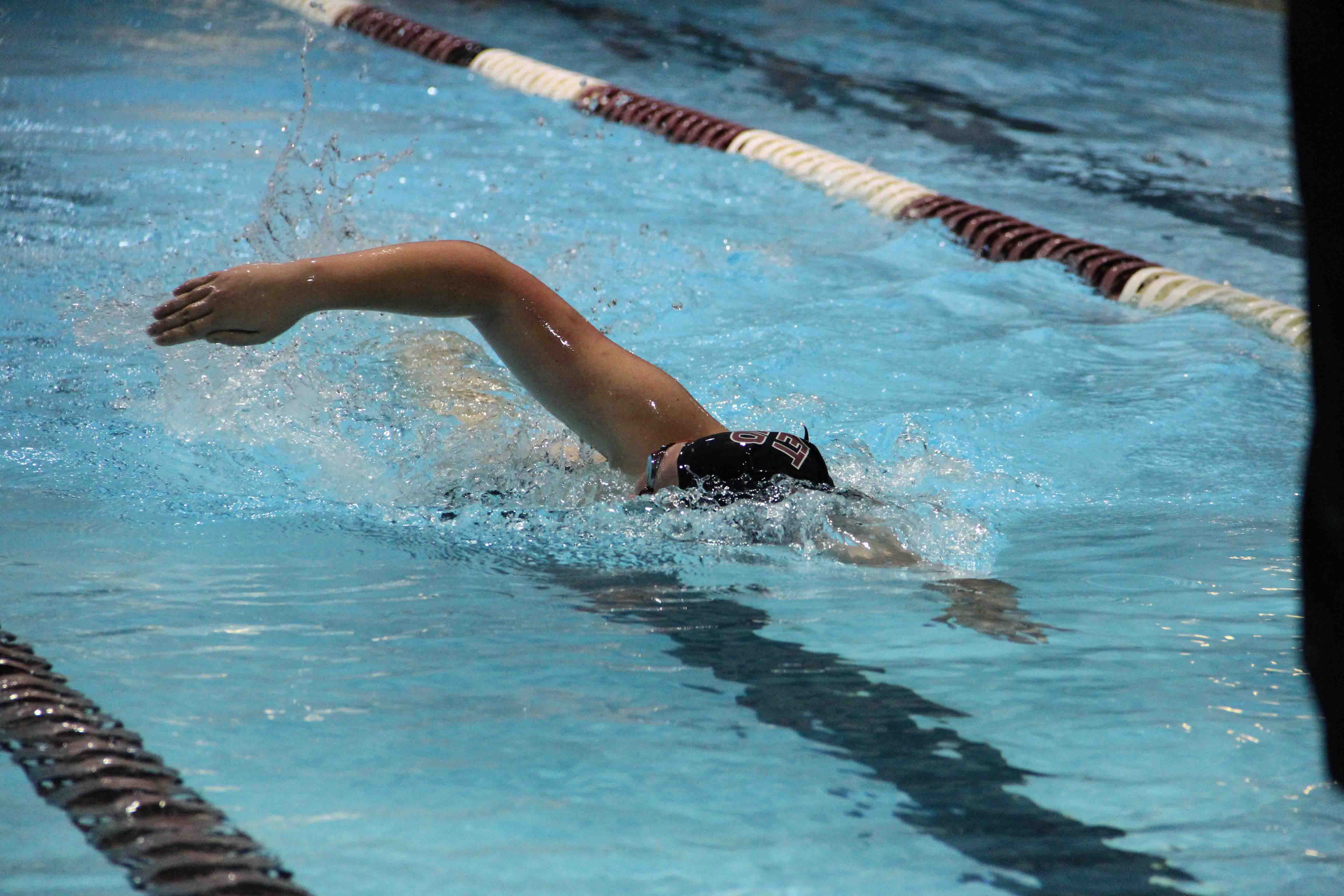 The University of Puget Sound men and women's swim team opened up Northwest Conference competition on Nov. 7 with a win against Pacific.
The men and women's team won against Lewis and Clark on Nov. 8.
The men's squad won with a score of 104-83. The women's squad won 105-82.
Both the Men and Women's squad opened up the meet with a victory in the 400 medley relay.
The Men's team consisted of first year Grant Garcia (Redlands, Calif.), sophomore Jarik Bainco (Oak Harbor, Wash.), sophomore Brian Parker (Salem, Ore.) and first year Cody Dodge (Tacoma, Wash.).
They finished with a time of 3:53.9.
The Women's team consisted of junior Samantha Andres (Olympia, Wash.), sophomore Anne Shirey (Edmond, Wash.), junior Auri Clark (Juneau, Alaska) and senior Lauren Kochanowski (Salem, Ore.). They finished with a time of 4:43.93.
Senior female swimmer Melissa Norrish (Denver, Colo.) won the 200-yard individual medley with a time of 2:31.13.
Norrish also took first in the 200 freestyle with a time of 2:17.41. Norrish was the 2013-2014 Northwest Conference Female Swimmer of the Year.
First year Nick Mitchell (Tucson, Ariz.) won the 800 freestyle with a time of 8:46.40 and won the 400 freestyle with a time of 4:15.91. This was Mitchell's debut in the Northwest Conference.
The men's team beat Lewis and Clark 109-82.
The women's team won 125-77.
First year Melisa Kegans (Honolulu, Hawaii) won the 200 IM with a time of 2:35.82 and the 200 butterfly with a time of 2:38.38.
Kegans is one of the many first-year swimmers with an impressive first weekend.
Mitchell took first in the 200 freestyle for the Logger men squad with a time of 2:01.1. The men swept the 50 freestyle.
The meet ended with the men and women's team taking first in the 400 freestyle relay.
The women's side consisted of Kegans, first year Alex Koga (Meridian, Idaho), Kochanowski and Norrish.
They finished with a time of 4:19.01
The men's side consisted of senior Clayton Jacobson (Newport, Ore.), sophomore Evan Hamamoto (Lihue, Hawaii), junior Matt Gold (Chicago, Ill.) and sophomore David Olson (Casa Grande, Ariz.).
They finished with a time of 3:48.92.
Last year Puget Sound men and women finished in the top four in nine out of 10 relay events.
Head coach Chris Myhre emphasizes the success of the relay teams.
He believes it's a total team effort that forces everyone participating to perform to their best abilities.
The Loggers official opened up the fall swim season at Simon Fraser on Oct. 4.
Simon Fraser is a NCAA division II. Coach Myhre emphasized that this meet was to get the team back into the mind set to compete.
Myhre stated that the team was not in shape yet and that this was all part of the process.
On Monday, Wednesday and Friday both swim teams lift and swim in the morning and swim again in the afternoon.
Tuesday and Thursday the swimmers spend two to two and a half hours in the pool.
If there is not a swim meet on Saturday, then they also practice on that day.
"Getting back into swim shape is one of the hardest things I've ever had to do. We have a two week period where all we're doing is swimming three times a week, and then we jump right into our regular mornings and afternoons schedule," junior Brianna Greenwood (Edmonton, Alb., Canada) said.
Coach Myhre is making sure that the swimmers are swimming enough miles so that they may peak during the conference swim meet.
He is emphasizing fewer miles and more weight-training-specific exercises for the sprinters.
The swim season is a journey for the athletes and the goal for the head coach is to get individuals to swim to their full potential.
"I really enjoy the pursuit of perpetual self-improvement. Although the sport is all about bettering yourself, we all push each other to improve. Creating those competitive yet supportive relationships with those teammates is a very rewarding aspect," junior Zander Biro (Lafayette, Calif.) said.
The Loggers compete at Willamette on Nov. 14 and at Linfield on Nov. 15.
Tags :
Athletics
logger
Swimming
winning
wintersports