ASK Night provides networking opportunities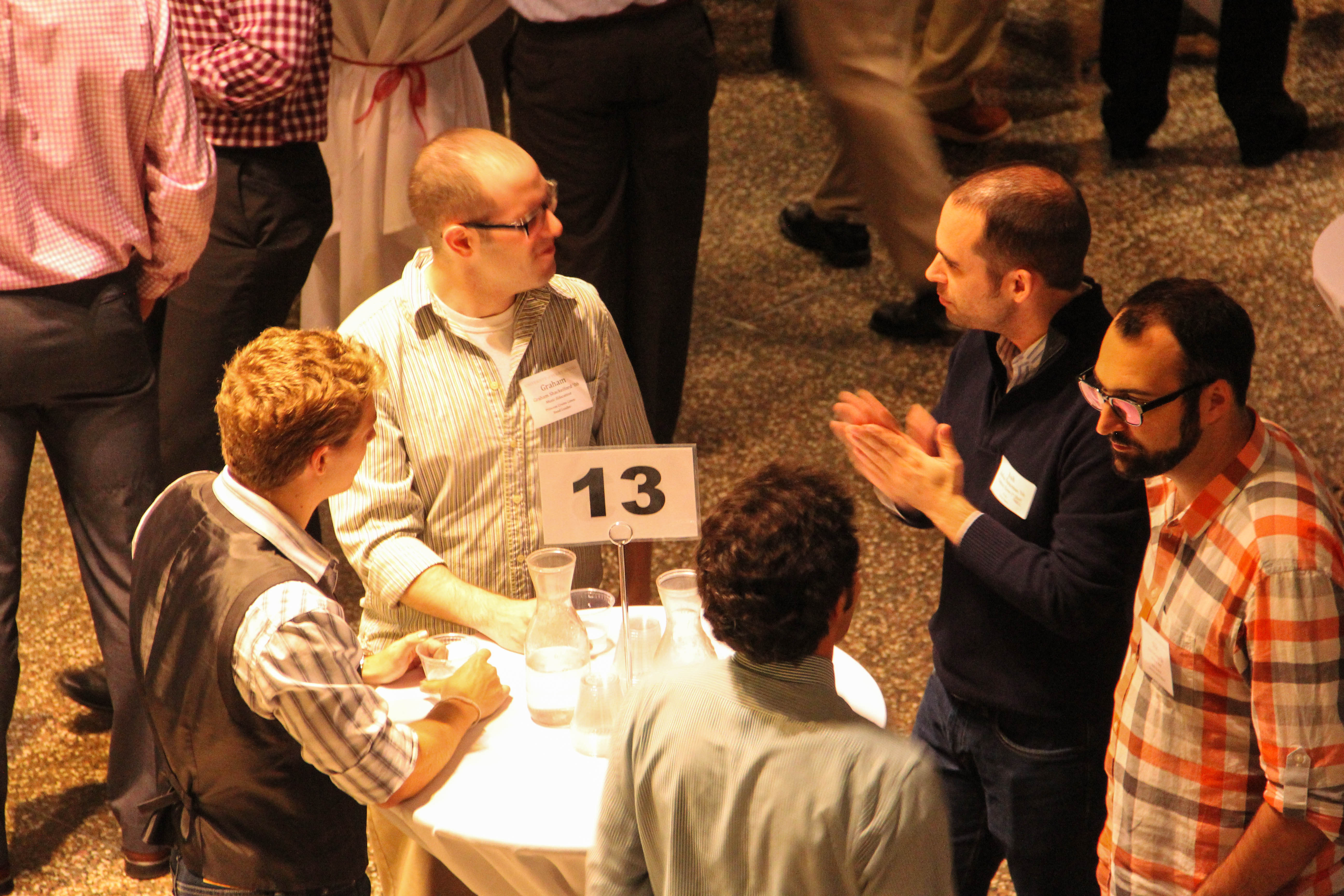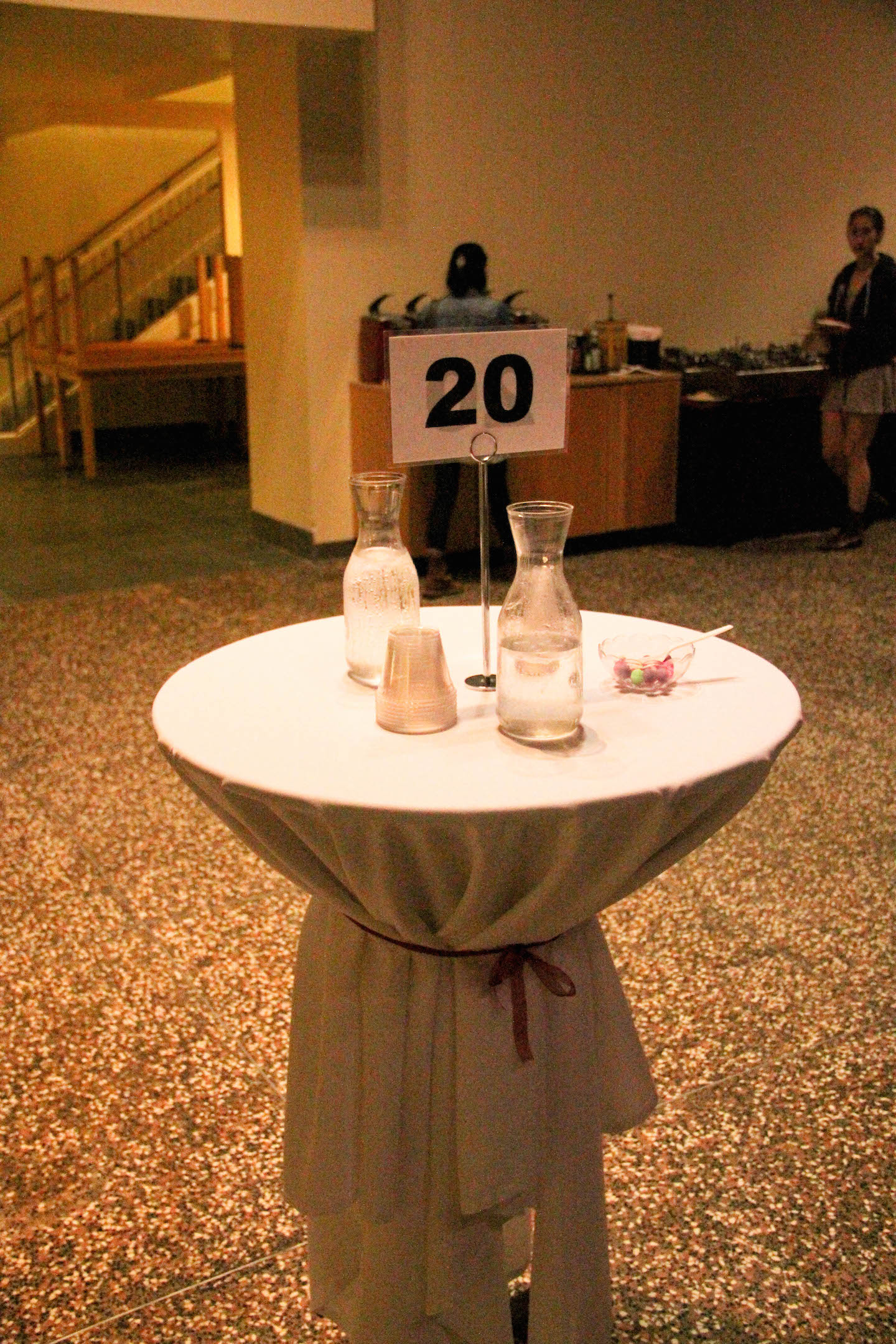 Last Thursday night, Marshall Hall was buzzing with students and alumni chatting about career choices, mutual interests and life experiences. Career and Employment Services hosted the yearly ASK Night connecting students with a diverse group of alumni.
ASK (Alumni Sharing Knowledge) Night provides students a space to network, ask questions and learn. All alumni have been students and therefore understand the anxiety that usually comes with life after graduation. What they really want to do is help in any way they can.
The event also demonstrated the wide variety of paths Puget Sound students take after graduating. For example, Juanita Celix, who majored in biology in the class of '93, went to Nicaragua through the Peace Corps and now works in the University of Washington Neurological Surgery and Global Health department.
Another example was Eric Grouse, a Japanese Foreign Language and International Affairs major from the class of '98, who is now part of Amazon's Senior Corporate Counsel.
ASK Night provides students with the ability to get a sneak peak into where their lives and degrees can take them.
According to the Chair of the Career and Employment Services Committee Andrea Tull, it had the best attendance in the last five years, with 151 students and 53 alumni present. Tull believes that the increased attendance is partly due to how heavily alumni volunteers pushed the event on social media, providing the high response rate.
This year, half of the alumni in attendance had never been to ASK Night, but many alumni have attended several times. Why do alumni keep coming back, and why should students attend?
"It's fun talking to students and finding out what areas they are interested in," alumnus Don Theophilus, Chief Advancement Officer and VP of UW medicine, said.
While Theophilus enjoys talking to students about their interests and helping them develop their passions, he feels that returning as an alumni is a way to give back to Puget Sound.
"I understand how intimidating it can be to network, so ASK night creates a friendlier environment," Grouse said.
The friendly environment was evident as alumni shared stories of their time at Puget Sound. Many said they wished they had participated in more alumni networking events hosted by the University.
Alana Hentges, Interim Director of Career Services, urges first-year students to come to the event even if it is just to observe.
"It just takes that one step. And then maybe sophomore year they talk to a couple people. And junior year they come prepared to talk to specific individuals. So that by senior year they own ASK night," Hentges said.
This was true for Emmy Masangcay, a recent Puget Sound grad who is now a fulltime employee at Boeing after an internship.
"I came to ASK night as a freshman and sophomore and actually talked to someone from Boeing who informed me about the Boeing internship. This initial interaction immediately sparked my interest," Masangcay said.
The student attendees were 46 percent seniors and 17 percent first years. This shows that Puget Sound students are taking active roles and interacting with alumni from the very beginning.
There is a lot to learn from alumni who have all gone down different paths and have such different life experiences. The great thing about it is that they want to share.
They are all volunteers and want to talk with students about their interests and pass down advice.
"Volunteer. Do internships. See what it is actually like to work in the environment and area you are interested in," Theophilus said.
Some emphasized the importance of networking and building relationships.
"Follow up and stay in contact with people. Do not just call on someone when you need them," Masangcay said.
Others tried to bring down the stress level that is often accompanied by the job search and the figuring out what to do after graduation.
"Be patient, don't freak out, focus on things that matter to you. If you're passionate about something double down on that, it will show what you care about," Grouse said.
The goal for CES is to create a space where meaningful conversations about the transition from Puget Sound into the adult world can take place. It is an invaluable tool for students.
Tull's conversations with students were engaging and filled with insightful questions. CES was also there to help students find someone to talk to. They came up to students asking what they were interested in or what their major is in order to pair them up with an alum best suited to them.
If students do not know the best way to introduce themselves or what questions to ask, the CES website has a ton of information, including how to introduce yourself, what to wear, what questions to ask and how to prepare ahead of time.
In the end you will not walk away from ASK night with a job or internship, but you will walk away with a lot of advice, a great interaction with alumni and a new connection.
Tags :
ASK night
Career and Employment Services
CES
success