Getting Involved: Students play vital role in political activism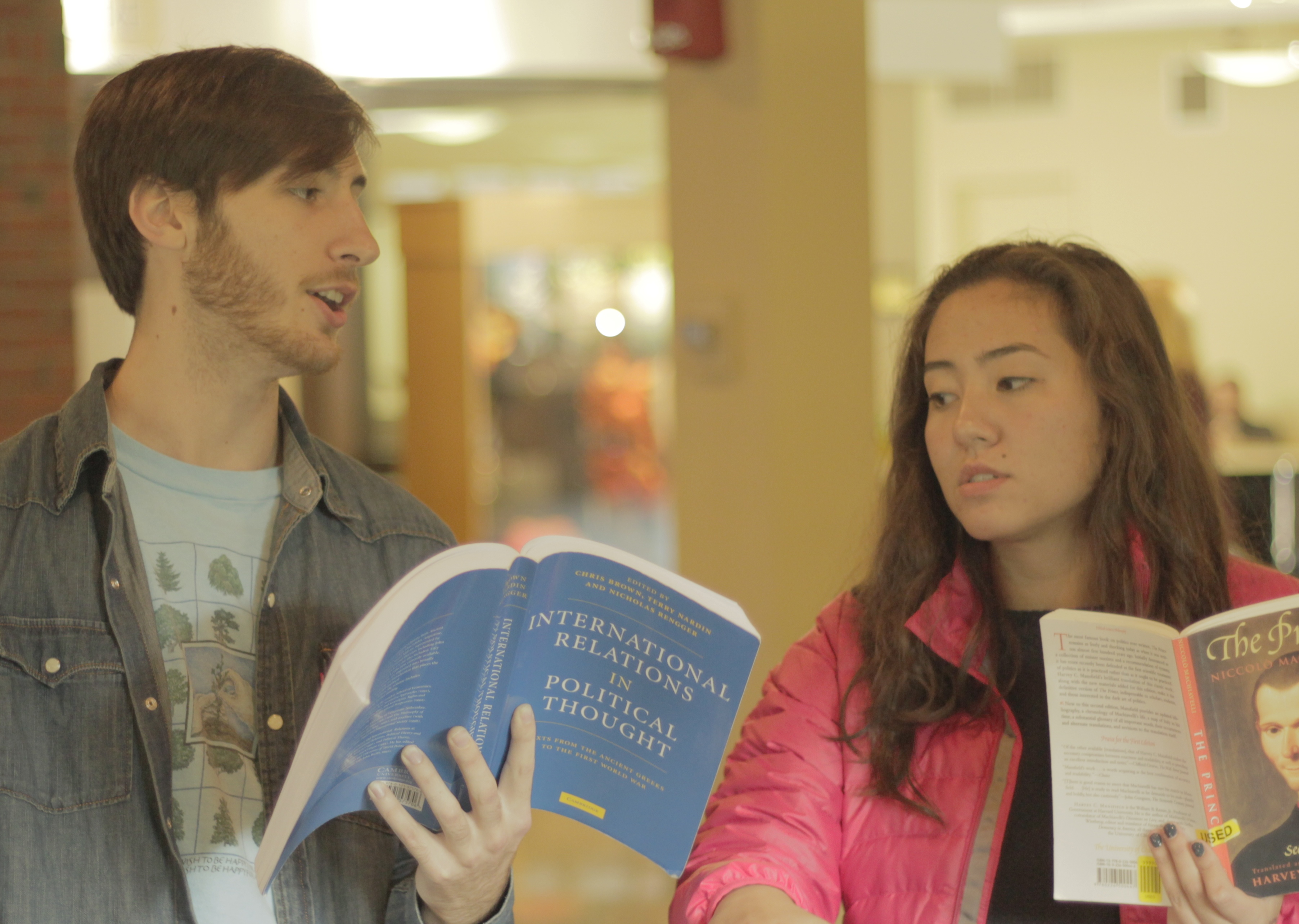 Students are encouraged to engage in conversations centered around political activism and modern issues.
A
lthough there are activist opportunities available to students, student activism at Puget Sound may not be as prevalent as one might expect.
The Center for Intercultural and Civic Engagement states that 75 percent of the student body partakes in some sort of service activity in an academic year. However, according to Becca Long, CICE's Civic Engagement Program Assistant, a lot of students are not involved in long-term civic projects.
"Most of the work our students do is based on short-term projects, such as MLK Day of Service; however, we would love to see long-term partnerships emerge," Long said.
Some promoters of student activism such as Sarah Egger-Weiler, Puget Sound alumna and current campus organizer for Washington Public Interest Research Group, claim this is due to the difficulty of getting involved off campus.
"My personal opinion is that political activism…is not super high on this campus…There are a lot of liberal students on this campus but also a lot of academically-minded students on this campus," Egger-Weiler said. "I think a lot of people care about working on issues that affect students on this campus but when it comes to impacting local politics…there are only a select few students that have jumped over that barrier."
A lack of time and the campus-focused mindset of students contribute to the gap in off-campus activism, but working on issues off campus is important for students, according to Long.
"We are all busy at Puget Sound but the opportunities Tacoma can offer are huge. Getting off campus helps you see beyond the 'Puget Sound bubble' and recognize the needs present in our vicinity," Long said.  "Expanding your perspective by getting to know the city and its people helps move you beyond apathy to engagement."
CICE and various organizations provide opportunities to students who are interested in participating in civic engagement. CICE is offering an alternative break program for Fall Break from Oct. 17 to Oct. 20. This year's alternative break will focus on issues associated with immigration and citizenship. The CICE is also working on their tutoring programs with local Tacoma students, food justice initiatives and an upcoming blood drive later this fall.
"If anyone on campus is interested in getting involved in any of these areas, we are still looking for tutors, mentors, folks to help with Backpacks for Hope and Food Salvage, and people who can help donate blood," Long said.
Individuals can also volunteer with various local community organizations with which CICE has partnerships.
"Students may visit us with an interest in volunteering, and through our expansive range of community affiliates, we are able to match opportunities to individual needs and desires," Long said. "Our most popular partnerships are based on issues such as healthcare, tutoring, food justice and women's rights."
Student clubs enable those involved to be politically active with specific issues.
These clubs include Students for a Sustainable Campus, Amnesty International and the Black Student Union, among others.
BSU, which meets every Monday in the Student Diversity Center, is presently working to turn their passion for equality into political progress.
"Some political leverage is always necessary to exercise influence, so we are aiming to build more of a support base in the student body, student governance and Tacoma community," BSU President Nakisha Jones said.
Jones also recognizes a lack of desire to be politically active, particularly around issues of racial inequality.
"The hardest topics to get our student body active about are issues of racial equity," Jones said. "The goal is to advocate for the world to be a more just place for all, which constitutes each and every student on campus. Everyone should participate in activism and civic engagement because social issues affect everyone at some level."
Despite the availability of opportunities and the work of organizations such as BSU, Egger-Weiler believes students can do more to work on the causes they are passionate about.
"Students from clubs could definitely do more around being active outside of the campus community," Egger-Weiler said.
In order to promote activism, Egger-Weiler and other community members are attempting to implement a WashPIRG chapter on campus.
WashPIRG is a nonpartisan, public organization that has chapters on 40 college campuses across the country.
The organization works to activate college students and engage with local citizens. On college campuses, PIRG implements student boards that decide what campaigns they wish to work on and trains them to run whichever campaign they choose effectively. There is currently no WashPIRG student board at Puget Sound.
"There's a long process to getting a PIRG chapter started on your campus. We're in like the super super early steps of starting one here. We have a couple of students who are excited about it and a couple of faculty who know about it," Egger-Weiler said. "We're really excited about moving things forward here."
For now, Puget Sound students can get involved with WashPIRG as interns in the Seattle office. Graduating seniors can also apply to be a campus organizer for the coming year. Egger-Weiler is currently conducting initial, on-campus interviews for the position.
Tags :
internship
job
news
opportunity
pirg
political activism
politics
race
racial inequality
student activism
students
WashPIRG