Entrepreneur Column: Shake Shake Shake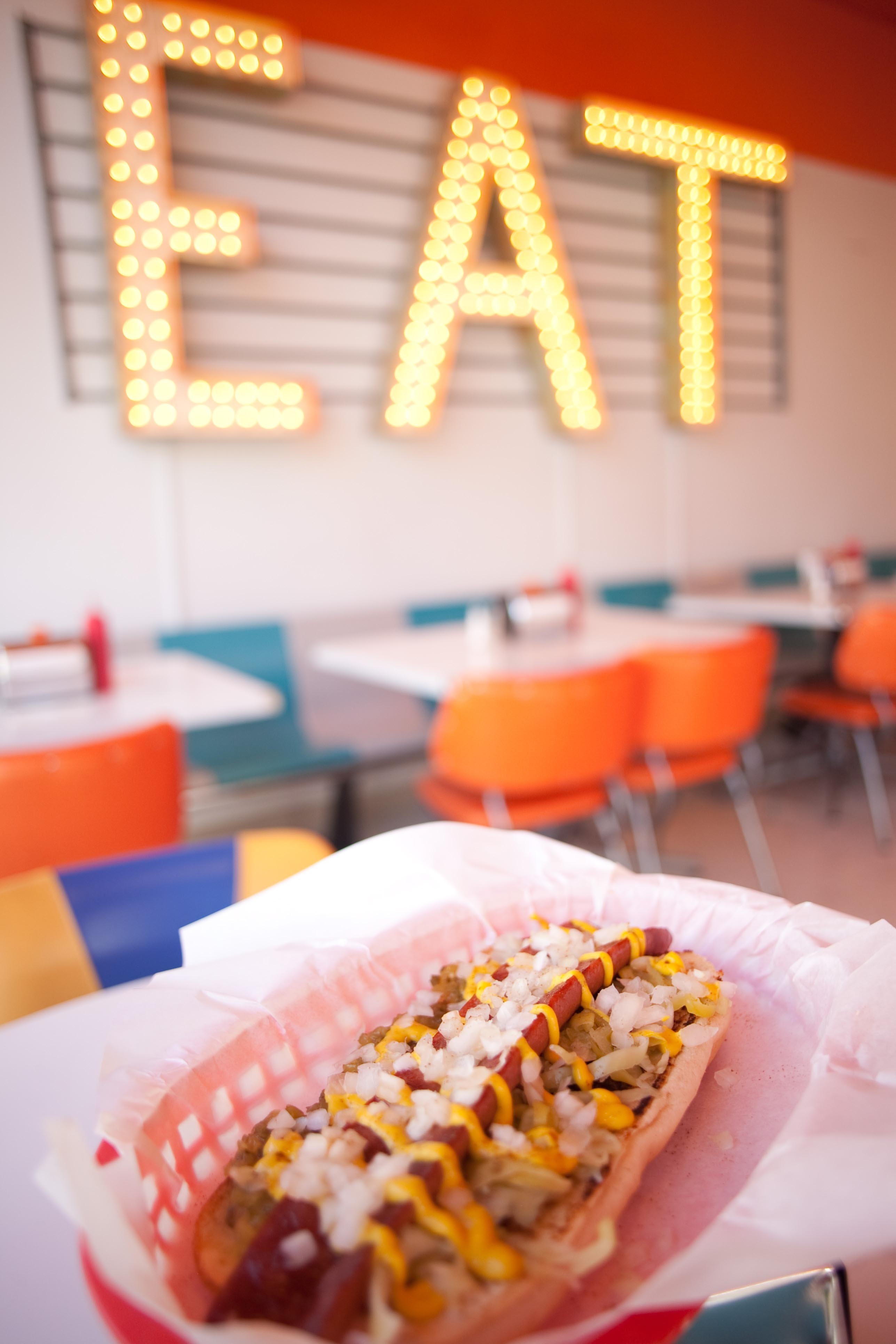 This weekly column is inspired by Tacoma Entrepreneur Network (TEN). TEN is an intercollegiate network of members in Tacoma designed to explore and build entrepreneurial careers, launched in 2011 by Professor Lynnette Claire. Entrepreneurship uses working knowledge from every background of study. For those who haven't found their niche yet, are uncertain about what the future holds, or have a multitude of skills and nowhere to apply them, entrepreneurship could be the answer.
Shake Shake Shake is a retro/modern burger cafe serving classic diner style burgers and shakes with a modern twist.
Co-owners Steve Naccarato and Robert Stocker sat down with The Trail to talk about the goings-on at Shake Shake Shake.
• How was it started?  What inspired the creation of the company?
"It was a dream of me and my brother Gordon's for the last dozen years.  We came from a fine dining background but aspired to do a great classic burger joint.  When I met Robert Stocker and shared my dream he asked if we needed a partner.  We talked and dreamed and schemed for a year, refining the concept and the Stadium location delivered itself to us just before we were going to purchase a 28 foot custom food truck.  Nine months later, Shake Shake Shake came to life."
• What makes the food unique?
"Our attention to detail and obsessively trying to make the perfect burger experience.  We make all of our sauces in house from premium ingredients, and sweat the details."
• How has the LocalLogger relationship been so far?
"It's been great to both help support the university and to see their support in return.  We're pleased that so many of your students love Shake and get what we are trying to do here.  For us it's more than selling hamburgers.  It's about being a part of the community and the fabric that makes for a vibrant city to live in.  We're honored to play our small part."
• What can students look forward to when visiting?
"Great food, friendly service, great music, a cool environment, a place to relax and connect with their friends."
• What is your favorite menu item?
"That's like asking us who's our favorite kid!  We love all of the burgers and dogs, (but right now Steve's favorite is the Mushroom Swiss Burger and Robert said he could eat our Famous Hickory Burger every day of the week and twice on Sunday)."
• Are there employment opportunities for students?
"There are, especially during the summer season.  Ideally they'd have some experience but attitude is more important.  We can teach you the basics, but your good positive attitude, a real desire to connect to and serve the public and being a great team player are far more important than being able to make a great milkshake.  You can email us at steve@shakeshakeshake.me or robert@shakeshakeshake.me."
• Piece of advice for following your dreams?
"Unless it's a passion that gives you that 'fire in the belly' you might be on the wrong path.  You have to find that passion, fight past your fears, then dive in head first.  And you shouldn't listen to those that tell you it can't be done.  All they're really saying is they couldn't do it.  Plus, failure is a great teacher!  Go for it with all your heart and soul and the universe will support that."
• Best lesson from your college experience?
"That not being able to hit a curveball won't get you to the major leagues!" from Steve.
"Once you start, don't stop!  It's hard to go back!" from Robert.
• What's the greatest lesson you've learned in running your own business?
"There're so many, and it teaches you new ones daily.  We think patience + persistence are a couple pretty good ones though, and always looking for ways to improve what you're doing and remaining passionate about your mission."
Tags :
Burgers
Shake Shake Shake
Tacoma