Student-directed play to address issues of racial representation in film and theater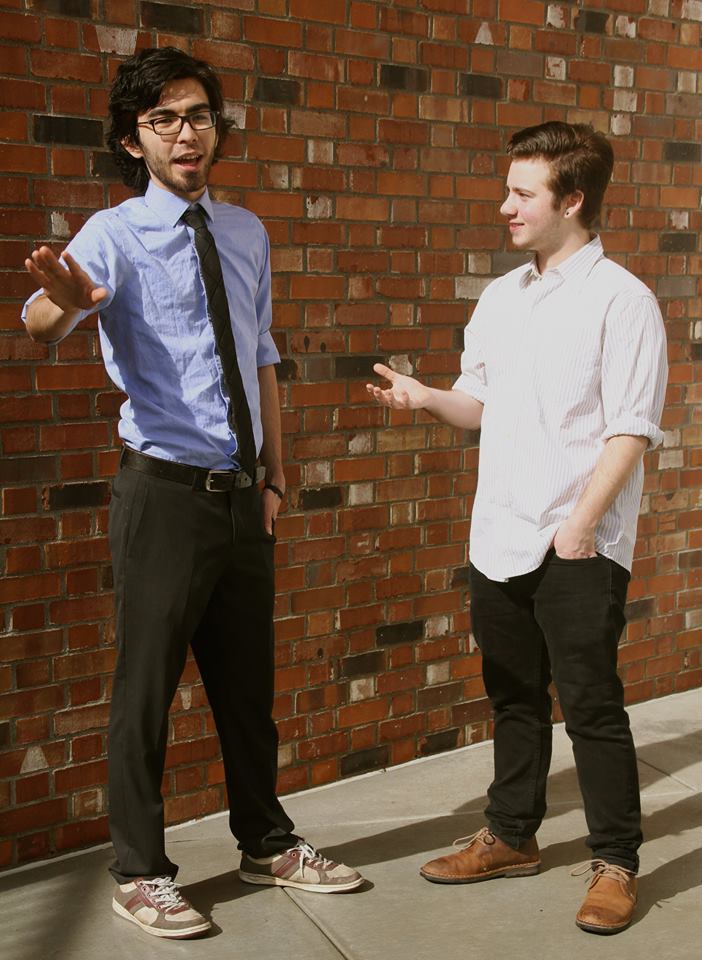 The University of Puget Sound's Senior Theatre Festival (STF) this April will bring thoughtful discussion of race and race relations to the campus community with its production of David Henry Hwang's Yellow Face.
Yellow Face is a partly autobiographical satire about the Tony and Obie award winning playwright, David Henry Hwang himself. The show discusses Hwang's life, as well as issues of race and identity, and Asian American history.
Yellow Face's themes come from Hwang's involvement with protests in the 1990s, which were in response to the controversial casting in the Broadway play Miss Saigon. The production cast white actors as Eurasian and Asian characters, using prostheses and bronzing cream to make the actors look more "Asian."
The play looks at the Wen Ho Lee trial in 1999, when Dr. Wen Ho Lee, a Taiwanese American scientist involved in nuclear testing, was accused by a federal grand jury of stealing secrets about the U.S. nuclear arsenal for the People's Republic of China. It also draws from Hwang's father's involvement with the '90s campaign finance scandal.
Like the playwright Hwang, theater student Jenna K. Gerdsen decided to produce the play after observing overt racism in the media.
"The recent incidents of yellow face and red face inspired me to work on the show and makes the show very relevant. In the Broadway musical Aladdin, there are no Middle Eastern actors in the cast. In January 2014, "How I Met Your Mother" dressed several of its main actors in stereotypical Asian clothing and dressed them in yellow face. Now, Rooney Mara is cast as Tiger Lily in the Peter Pan film. People of color are constantly being denied to play other people of color and are excluded from theatre and film," Gerdsen said.
People of color are so far excluded from the entertainment industry that producers would rather put white actors in facepaint than hire actual people of color to play these characters. The media is so dominant in determining the national consciousness and what we see as "the norm," that this exclusion can be oppressive to people of color.
The media shows us, through movies and TV shows with all white casts like "How I Met Your Mother," that white is the norm and white is dominant. Because most of what we know comes from visual and performance art through theater and film, we perpetuate this injustice without even thinking about it.
Gerdsen's treatment of Hwang's play focuses on the perceptions of race, exploring the question of what race really is and how we interact with its ideas in terms of representation in film and theatre.
"Yellow Face questions why Asian is still an adjective for American, and why people still have to ask, 'Where are you really from?' and 'What are you?' to ultimately address the fact that America still clings to racial and cultural labels that intend to separate and categorize people," Gerdsen said.
Performances for Yellow Face will be Friday, April 4 at 7:30 p.m., Saturday, April 5 at 2 p.m. and 7:30 p.m. in the University of Puget Sound's Norton Clapp Theater.
Other performances for STF will include Bert V. Royal's God Sees Dog on April 11 and 12, Sam Shepard's True West on April 18 and 19, Paula Vogel's How I Learned to Drive on April 25 and 26 and Carol Churchill's The Skriker on May 2 and 3.
For all of the plays in STF, tickets are $8 for general admission and $6 for Puget Sound students. They will be available at the info center about a week before the show opens.
Yellow Face runs about two hours with a 10 minute intermission and there will be a post show talk right after the Friday, April 4 performance.
Tags :
Jenna Gerdsen
race
STF
Theater
Yellow Face