Film festival brings global cultures to campus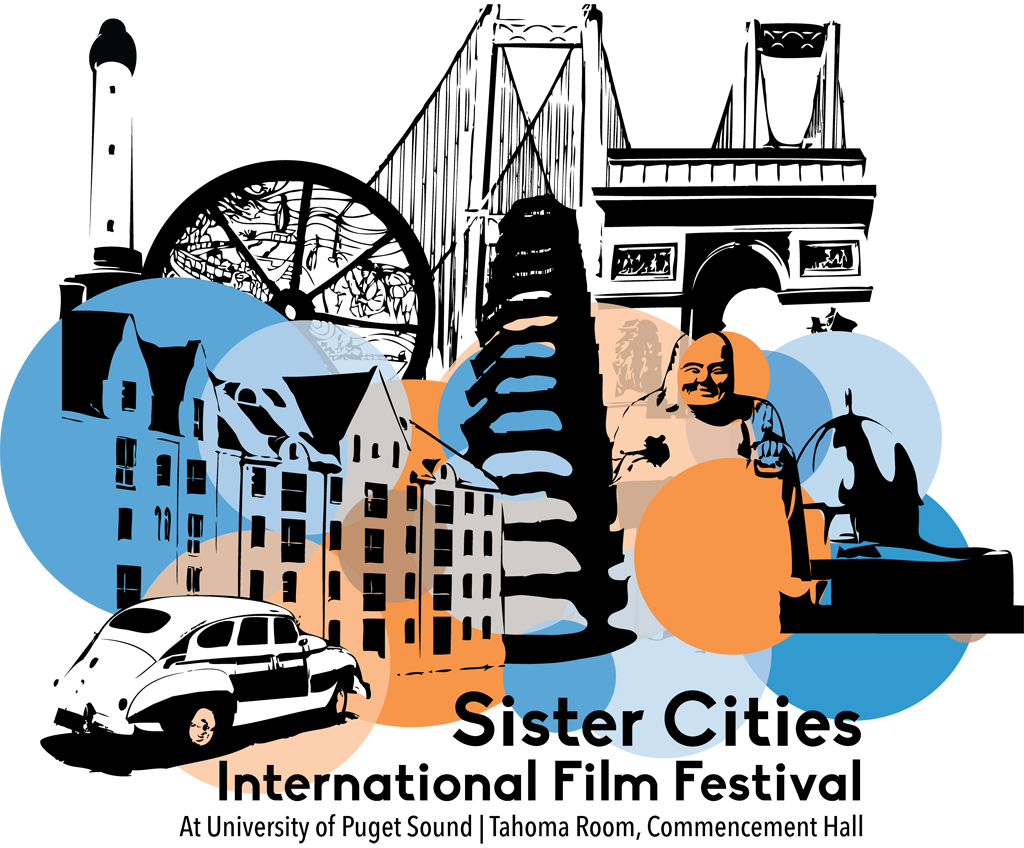 We are currently at the end of the Sister Cities International Film Festival—a festival that has shown a film from several of Tacoma's 12 Sister Cities each week. The Sister Cities are cities across the globe in different countries with different cultures. With them, we share our arts, our businesses, our lives. The goal of the Sister Cities is to create a world that is one.
The Festival has been going on for 12 years. This year, films from nine Sister Cities were shown. As of now, eight have been shown.
The Sister Cities featured this year were Kitakyushu, Japan; Kiryat-Motzkin, Israel; Biot, France; Fuzhou, China; Gunsan, South Korea; Taichung, Taiwan; Alesund, Norway; El Jadida, Morocco and Cienfuegos, Cuba. Through the large range of locations, it is plain to see that the Sister Cities Festival is trying to make the world small.
In a press release about the festival, the Mayor of Tacoma said that the festival is "one of the many ways Tacoma honors its global partners." Also in the press release, it was stated that the festival aims to "promote cultural and political diversity, and encourage international exchanges."
Through festivals such as this one, we are stepping closer to a world where respect for other cultures is common and peace between countries is how things always are. With this festival, you see a glimpse of this other culture, a glimpse into their worlds. The films make you think about your own life, in relation to other cultures and lifestyles. They make you think about life in general.
I had the pleasure of watching the film from Alesund, Norway, entitled The Other Side of Sunday. The film was about a young girl a small town in Norway and her extremely religious upbringing. For me, it made me think about how small the world really is, as my own family was very much like her family. Everyone has family problems, no matter what language you speak, what country you live in, what continent you are on.
The films present the world as a place that should be united. The Festival itself aims to create a unified world—or at least step us in the right direction. As the press release about the festival said, one of the goals is to encourage international exchange of various types.
While the internet has made media from other countries easily available, it is still important to broaden our knowledge of other countries' art forms and lifestyles. We should want to be diverse in our knowledge and accept other cultures.
The Sister Cities International Film Festival is and always will be a festival aimed at creating a unified world.
The final film in the Festival comes from Tacoma's Sister City of Cienfuegos, Cuba. Entitled Esther, Somewhere, the film is a tale of love and friendship in old age and play; it will be screened in the Tahoma Room in Commencement Hall on Thursday, April 3. The doors open at 6 p.m., when cultural activities will take place, and the film begins at 7 p.m.
Tags :
Campus
movies
Sister Cities International Film Festival