Tacoma Moon Festival honors the bare beauty of butts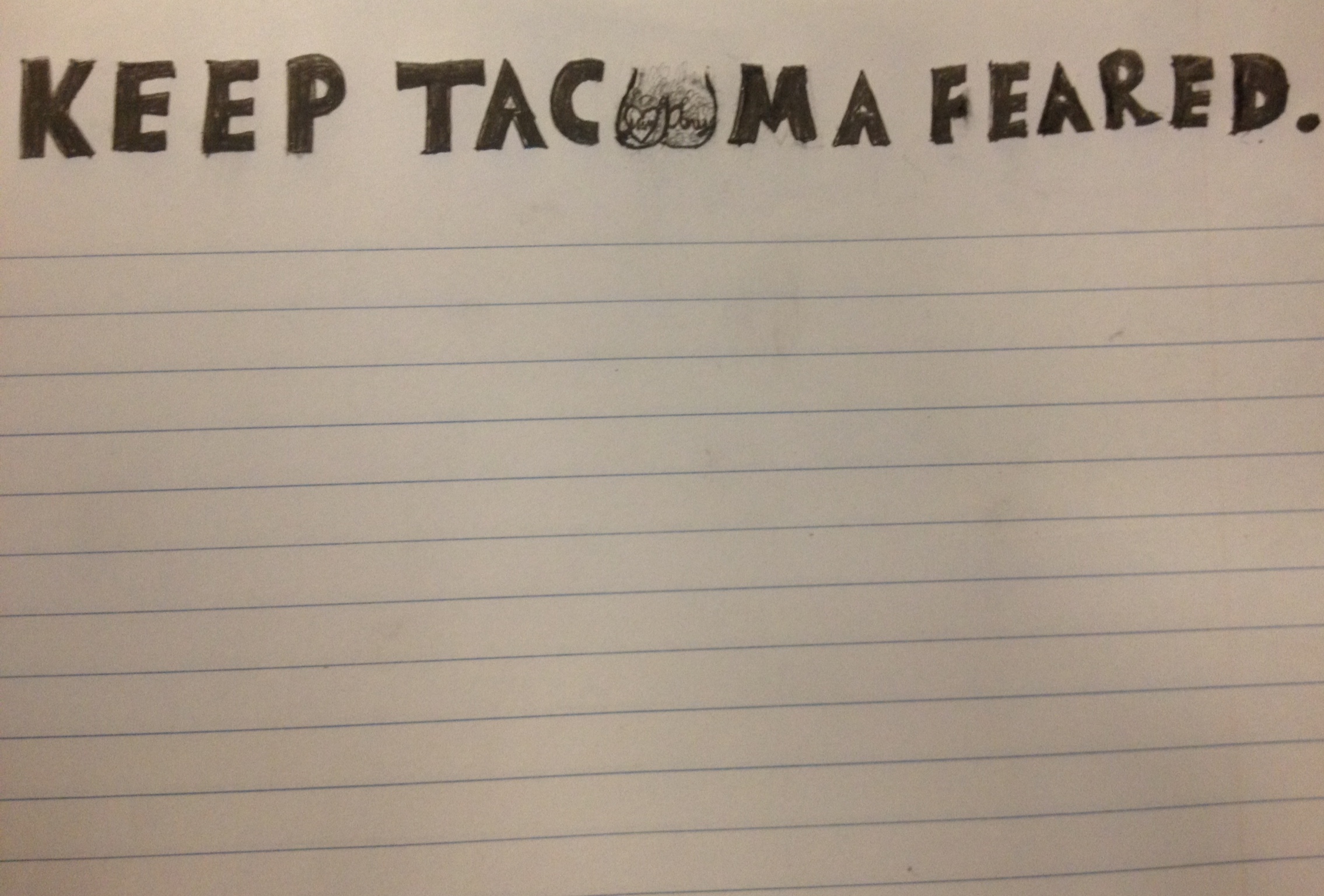 Last Saturday, complaints came in by the hundreds due to the second anal celebration of the Tacoma Moon Festival at Chinese Reconciliation Park.
Erm.. Well, I actually meant the second annual celebration, but  anyway, people come from all over the county to commemorate the timeless tradition of bending over, dropping trow and spreading dem cheeks wide for all to see.
Although young people these days tend to view mooning as a harmless and amusing pastime, senior Tacomans clearly see things differently—as Sherriff Edmond Coddlesworth lamented to us in a recent interview, "Saturday afternoon was nothing short of a shitstorm, spilling over the phones into our ears."
This of course begs the question, how did such an outrageous festival take root in Tacoma, Washington, of all places?
Responding to the "KEEP TACOMA FEARED" sticker craze of the last two years, goth-rocker and activist Addam Anarchy saw a window of opportunity and thus founded the Tacoma Moon Festival in order to uphold the truth of that now infamous slogan.
In his own words, "I did it to keep those uppity Seattlites out of my city. I want them to think of nothing but our filthy asses whenever they head south on the 5."
Alongside butt brownies, moon cakes and other glorious glute-related memorabilia, flags embroidered with "KEEP TACOMA FEARED" were sold with one slight but important design alteration.
To honor Tacoma's notorious festival, the highlighter-yellow words now include a hairy, heavily tattooed butt in place of the "O" in "TACOMA."
A giant banner version of the flag was hung from Chinese Reconciliation Park's iconic ting, while contests for "Gnarliest Moon" were held within the pagoda-like structure throughout the day.
The winner of the contest was judged by the loudness of the audience's guffaws, shrieks or applause—all of this depending, of course, on the gnarliness of the moon in question.
This year, the grand winner of the day was Margaret LeGoober, mother of two and avid supporter of public nudity, who said she found the experience "empowering."
When she took the mic following the trophy ceremony, she gleefully equated the front row audience members' expressions of horror to those of her children whenever she would find herself in a particularly "nudist mood," as she put it.
For the final event, mooners gathered along Ruston Way and lined up to form what they affectionately call "The Moon Chain."
As the sun went down, mooners counted down to three and promptly dropped trow one last time in unison, shocking some onlookers while inspiring others—as bare-buttocksed to the world as they entered it.
Rumor has it that although the complaints were vicious this year, the festival should return for 2014, but I'm honestly just talking out of my ass by this point.
Tags :
absurdism
comedy
puns
satire