Should Puget Sound cut its football program?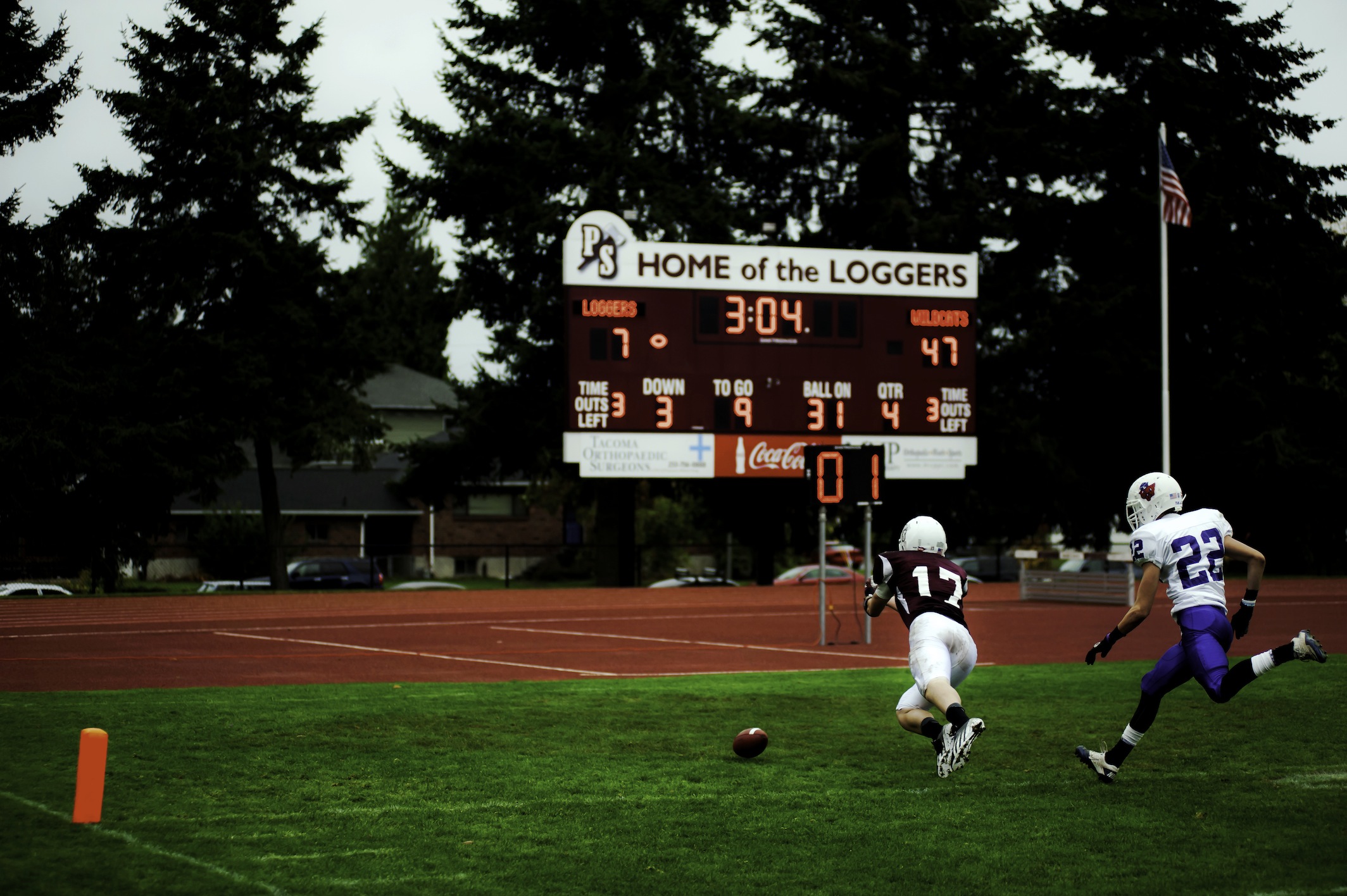 Puget Sound's football team has been a proud part of the school's identity since 1901 and has created many memories for players, students and fans since its inception.
But with the team struggling to stay competitive and the growth of other NCAA and club programs, might the school be better off looking to cut the football program entirely in order to better fund other items on its budget? The question, while hypothetical, is more complicated than it first appears.
There is no getting around the fact that Puget Sound's football program has seen better days. Not only has the football team won exactly two games in the past four years (both wins, incidentally, came in 2010 against Pacific University, which had just reinstated its football program that season) but they have also posted one winning season since 2000.
And last season—a 0-9 campaign in which the Loggers never led in a game after halftime and lost only one game by fewer than two touchdowns—suggests that the problem is only getting worse.
Moreover, there are no signs of immediate relief on the horizon. Sure, the defense is returning all but one of its full-time starters and would be hard-pressed to be worse than last year's unit, which yielded a startling 52 points per game.
However, the offense figures to take a step back with the loss of record-breaking senior wide receiver Adam Kniffin (Salem, Ore.), who accounted for over 40 percent of the Loggers' passing offense last year.
So what's the problem? Why are the Loggers so singularly overmatched on the gridiron in a conference filled with similarly sized schools? Part of the issue stems from Puget Sound's academic regulations on its athletes.
The school likes to boast that the average GPA on the football team over the past five years has been 3.7, and they have every right to be proud of that accomplishment. However, with such high academic standards, many promising football players might consider a school that places less emphasis on grades.
Moreover, Puget Sound's programs are in the NCAA's Division III, which prohibits athletic scholarships for its players. This inability to offer athletic scholarships makes Puget Sound's price tag (with the second-highest tuition in the Northwest Conference, per Forbes) too much for many prospective athletes to shoulder.
All of these factors have paved the way for a question that was once unthinkable: should Puget Sound at least consider cutting its floundering football program and reallocating the money saved to its other, more successful programs?
Consider that the Loggers' volleyball team made the quarterfinals of the NCAA tournament this winter, and that the women's soccer team has won an astounding 11 straight NWC Championships. On the surface, it seems that these programs and others have done far more than football to justify their existence. And there are many more teams, from NCAA to intramural, that could use some extra money.
Additionally, college football is no longer the sacred cow it seems at first glance. Look no further than Whitman, another Washington liberal arts college that felt the strain of propping up a football program. Whitman cut its football program after the 1977 season in order to better allocate its resources.
More recently, schools ranging from Western Washington University to Hofstra University to St. Mary's College have hung up their cleats. The precedent is there, for schools interested in looking for it.
However, merely looking at the price does not come close to fully assessing a football program's value. A football program—even a struggling one—can be a rallying point for a school, providing unity on a campus that too often seems disparate.
Though Puget Sound will obviously never be mentioned in the same breath as Division I schools for its football culture, the stands were filled and crowds enthusiastic for several games this season, particularly during the annual rivalry matchup with Pacific Lutheran. It's an encouraging sign that the campus remains interested despite 19 straight losses over three years.
Marta Palmquist Cady, the Director of Student Activities, sums up the importance of sports for a college community.
"I definitely think that our varsity athletics as well as our club sports as well as our many ASUPS clubs and our diversity and religious clubs support an inclusive environment that helps to build our community in very positive ways," she said.
A Huffington Post article titled "Colleges Cut Football To Save Money—Is It Worth It?" comes to a similar conclusion, citing a quote that reads, "The mere fact of having a football team, for example, is often a plus for students thinking about enrolling. I've had students tell me that although they were not sports fans, they felt good about attending an institution that sponsored a football team."
The impact of this community spirit can be measured on a more tangible level as well, in the form of alumni donations. A greater feeling of community can lead to more alums being willing to spend money on the school down the road. And the opposite can be just as true. The  Whitman Pioneer, Whitman College's weekly student-run newspaper, ran an article in 2011 revisiting the demise of the program.
The article mentions that "in the years following the decision, Whitman suffered a dip in alumni donations. The college is just now beginning to see donations consistently return to the level matching pre-1977 totals." While cutting the football program freed up money in the athletic budget, the school's plummeting endowment demonstrates that it came at a heavy cost.
Obviously, articles like this are purely hypothetical. As far as this publication is aware, there are no plans to eliminate the football program at this juncture.
However, the team's lack of success does suggest that the current path is unsustainable. The school should either consider reinvesting in the football program from the ground up to make it a competitive program, or consider cutting the program for the benefit of other sports.
Have an opinion? Let us know at trail.pugetsound.edu
PHOTO COURTESY/LAURENCE STACK
Tags :
Football
Highlights
sports