Up-and-coming indie band, Finish Ticket, releases first full album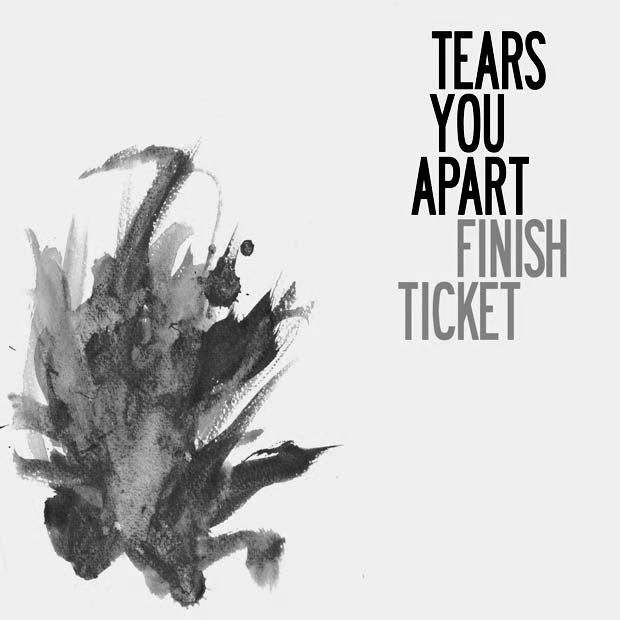 Alameda, Calif.-based indie pop band Finish Ticket released their first full-length album this past January. Prior to this, they released an EP titled Shake a Symphony as well as two singles, "Doctor" and "Catch You on my Way Out." Their new album, Tears You Apart, is a very powerful debut for the up-and-coming band currently gaining momentum up and down the west coast.
They gained popularity among other local high schools and eventually worked their way up to larger-profile venues, most notably the Not So Silent Night in Oakland, Calif. where they opened for The Smashing Pumpkins, Phoenix and My Chemical Romance. All of this was done during the band's first year at college in which they remained together musically despite being geographically separated at UC Santa Cruz, UC Davis, Cal Poly Pomona, Emerson and Berklee College of Music.
However, after two years of this separation, some members of the band decided to put their education on hold to continue with the momentum the band had already built.
DiDonato and both Hoye brothers came back home to Alameda to keep their band going and their fan base growing. They enlisted the help of local Sonoma, Calif. drummer Gabe Stein and revved up tours and grueling hours in the recording studio.
Releasing Tears You Apart represents the years of hard work that have been put into this band, allowing it to evolve past your common high school garage band to a well-known and quickly developing musical force. Finish Ticket has a wide audience appeal, with songs ranging from poppy and youthful to powerful and introspective.
Their audiences sing along and even participate at times, as the band often asks the crowd to crouch to the ground and jump up all at once at the climax of the song. They are always eager to interact with fans and grateful for their loyalty.
Tears You Apart begins with "Tranquilize," featuring one of Stein's unmissable drumbeats and Brendan's smooth vocals. This song is followed by the youthful track "Catch You on My Way Out," which sweetly and vulnerably apologizes for an error in a relationship. The song's emotional exposure and beautiful musicality could inspire forgiveness in almost any listener, as it surely did for whomever it was written.
Some of the other standout tracks on the new album are "Lying Through Our Teeth" and "Doctor." "Lying Through Our Teeth" is reminiscent of early Death Cab for Cutie and the Killers, singing of love with a slightly ominous twist.
This track, in contrast to some of the earlier written songs such as "Catch You on My Way Out" reveal the maturity of the band and their development from a high school pop group to an adult indie rock band.
The single "Doctor gained much recognition upon its release, including significant airtime on Bay Area radio station Live 105.3 and the Grammy.com website. The song begins with Brendan's vocals backed only by DiDonato's haunting guitar lines, but then suddenly builds to full force from every band member, leading to a catchy and enjoyable chorus and settling quickly back down, creating effective contrast.
Finish Ticket's music is available for download online at finishticket.com or in the iTunes store. The band will be in the Seattle-Tacoma area during the first week of March, so stay tuned for concert announcements!
PHOTO COURTESY / PUREGRAINAUDIO.COM
Tags :
album release
finish ticket
music
tears you apart