Overlooking the Sound: KUPS comes back spring semester with new groove and new equipment to groove with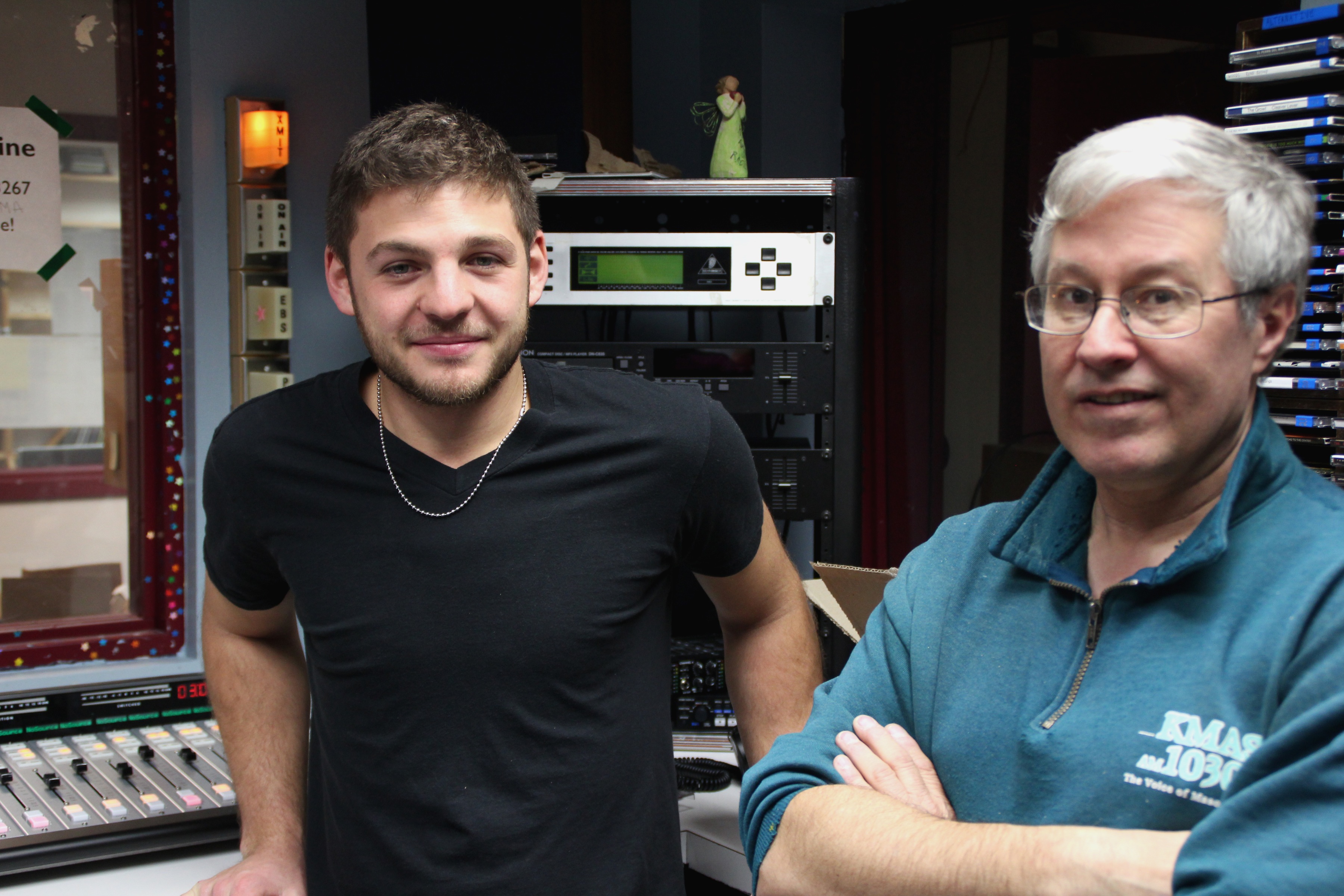 KUPS has returned this semester with a lot to offer. With seminars and workshops to look forward to later this semester, KUPS is bringing back an educational component to radio. The station will host workshops on different musical histories, recording classes and turntable instruction.
After a successful evening of songwriters' performances in Oppenheimer Café earlier this semester, KUPS looks forward to holding more events open to everyone who loves music. Look for an open house event celebrating the new ideas that KUPS is implementing.
Another of the new programs to look forward to is a film series that KUPS will be producing with the Black Student Union. The film series will be showcasing the music and talents of black musicians. The first film Wheedle's Groove is on the forgotten soul and funk scene of the 60s and 70s. The most expensive difference in the station is the new equipment that has been installed. This includes new turntables, an operations board, a production room and CD players.
Thousands of dollars and lots of effort on behalf of many students and staff have gone into making the radio station the best it has ever been.
Most noticeably, however, new and colorful stickers are being distributed with the alligator mascot proudly scratching records with shades on.
This is a logo that displays the character of the college radio station, which has always been experimental and fun.
Why the gator? General Manager Nick Carroll recalls the story. For many years the old operations advisor Doug Herstad warned late- night DJs to always lock the doors so that the alligators couldn't get in.
After lecturing for many minutes about the seriousness of the alligator problem, he appointed a director of alligators, which this year is Louise Blake.
Blake took her role a step further and brought the alligator from imagination to reality in the logo. A big replica of Doug the gator is residing in the KUPS station hallway. Keep your eyes open for Doug on stickers, shirts and the KUPS website.
Speaking of websites, the electronic aspect of KUPS has never been better. After being rerouted to a Tumblr page for an entire semester, the new website is now up at kups.net, a project spearheaded by Michael Villasenor.
With active Facebook and Twitter pages, KUPS is hoping to be a portal for students to find events, bands, reviews and ways to get involved.
The people who make the station what it is, though, are the DJs. The management recognizes this and is aiming to make KUPS less of a hierarchy and more of a community. To do so, KUPS is implementing ways in which DJs can be involved outside of their radio shows.
Unlike semesters past, the station will now be featuring more two-hour shows. For listeners this means a potentially less chaotic switching of music every hour. For DJs this means more thought and time. Every DJ is also asked to help around the station for three hours a semester with hopes that DJs will take this as an opportunity to help transform KUPS into exactly what they want: a tool for empowerment, even if it is just a line on a resume.
A new management team has been created revolving around local and live music with the ultimate goal of involvement.
Carroll truly believes in the power of hearing live music, which is why he wants the station to not only have more live artists on air but also to get KUPS into the community, giving local musicians the opportunity to be heard.
As we are in one of the most famous music areas of the country, the local and live music is quality.
Carroll's goal in his last semester is to have KUPS show that there is more to the station than the music it plays, just as there is more to music than sound.
The station, in the eyes of the staff, is the community that it creates and brings together.
For more information on KUPS and what is coming up, visit their Facebook, Twitter or Tumblr accounts. KUPS's Facebook can be found at www.facebook.com/KUPSthesound. KUPS's Tumblr can be found at kups.tumblr.com. KUPS's Twitter can be found at www.twitter.com/KUPSTHESOUND.
PHOTO COURTESY / MICHAEL VILLASENOR
Tags :
KUPS
the sound
Wheedle's Groove