New tea room opens in Tacoma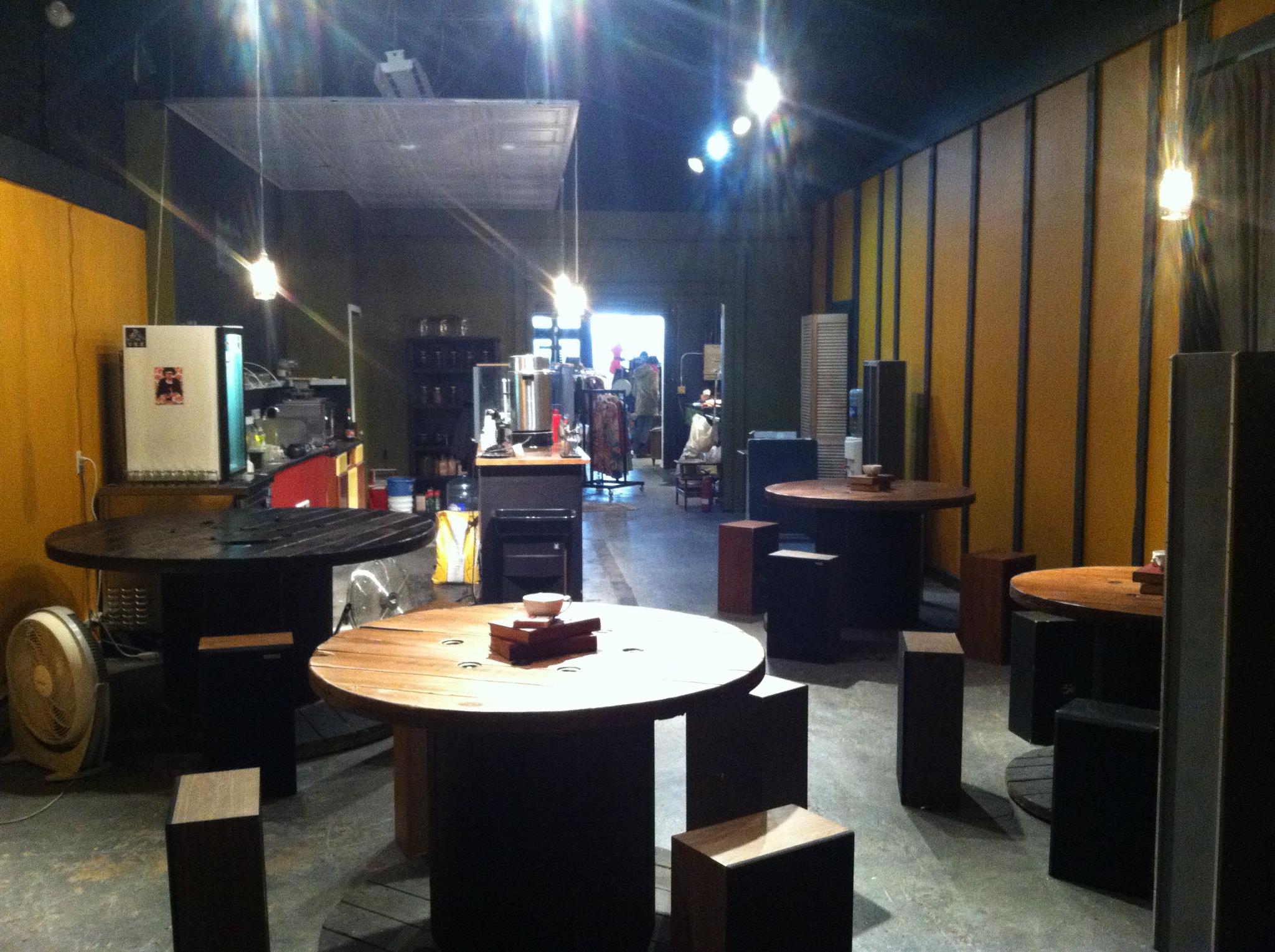 Look no further for that new quiet study place, chill weekend hang-out or much-needed creative outlet, because the Tacoma Tea Room is open for business.
This wonderful addition to Downtown Tacoma's bustling cluster of businesses is a strong supporter of the community, with affordable and delicious gluten-free and vegan pastries that include scones, espresso chocolate chip muffins and oatmeal peanut butter cookies.
The tea bar resembles a classic cafe's charming style, with pastries displayed under the counter below the extensive selection of jarred teas you can smell and choose from. The trendy blackboard menu behind the counter also included a list of upcoming shows.
Previously occupied by The Den and the Tahoma Tea & Co., the shop recently underwent many changes implemented by the store manager, Ben Walters, who wanted a more "inspiring and artistic place for people to work, hang out or listen to music in and a creative outlet for the community."
With a unique set of jar lighting, a string of lights hung from the ceiling like a chandelier and soothing music playing in the background, the small shop offers a cool, relaxed atmosphere to sip in.
The polished wooden tables and block-shaped chairs provide the room with an urban feel while also complementing the neutral green and yellow colors that decorate the room.
New customer Conner Fujiyama, ordered a cup of the Strawberry White Tea saying that it was "mildly sweet, spicy and smooth," also adding that "the atmosphere of the tea room is really relaxing and the decorations really make the place feel warm and natural."
Tea flavors are brewed to complement the seasons. Spicy and sweet or soothing and smooth, their variety of tea guarantees a satisfied customer no matter what they are craving. Some of the teas out now include Peach Ambrosia, Hibiscus Lime, Strawberry White, Apple Rosemary Yerba Mate and Cinnamon Vanilla Chamomile.
Tea ingredients are provided by Mountain Rose Herbs and are personally blended by the staff, who experiment with different flavors to serve.
University of Puget Sound student Aurelia Weiber loved the shop.
"Walking into the tea shop really reminded me of home because of its location in the back of a second-hand clothing store with lots of funky art pieces and installments around it. We were encouraged to open jars and smell the teas to find the one we liked the most.
"There were also a lot of pastries but I decided not to try them, although they all looked delicious! Each tea was brewed separately in a small kettle, and our tea was given to us in jars with knitted cozies for our hands. The tea was great and the setup was cool too, each seat was a speaker, and the table itself was a large speaker with a circular piece of wood laid on top. The table had some old encyclopedias that were entertaining to look at, despite the fact that they were probably put there only for decoration.
"Overall, the people working in the shop were friendly but reserved, each person tending to a small project. I really enjoyed the calming vibe of the shop and I would definitely go again, although next time I might bring my homework," Weiber said.
Customers pay $2 for a cup of tea placed in a jar and wrapped in a hand made cozy or crocheted cup sleeve. Tea lovers may also purchase a $5 pot to share or drink. The satisfaction one gets from sipping tea from a jar wearing a cozy sleeve is inexplicable.
Not only is the Tea Room a cozy study spot and eclectic tea provider; it is also a music venue for local musicians and touring bands on Fridays and Saturdays. A few of the musicians that have already performed there include Needles & Pizza, Havania Whaal and KTEL 79.
This hidden gem is tucked in the back room of Urbanxchange, the used clothing store on Pacific Avenue near the UW Tacoma campus. Putting a hip new twist on the way tea is usually served, the Tacoma Tea Room provides a unique tea experience for all of their visitors.
PHOTO COURTESY / FACEBOOK.COM/TACOMATEAROOM
Tags :
dining
Puget Sound
Tacoma
tacoma tea room
tea
urban xchange